SIMON DOONAN SPEAKS ABOUT "SOCCER STYLE"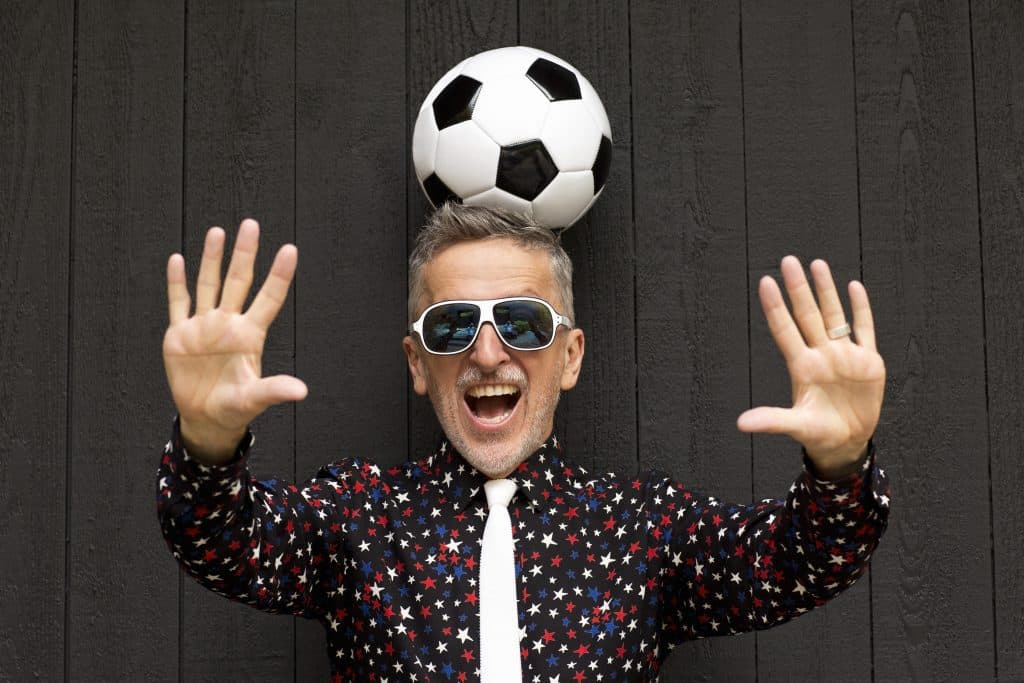 The longtime creative ambassador for Barneys New York, insightful fashion commentator and author of many humorous books, British native Simon Doonan is the ideal person to take on the subject of how soccer (or football as it's known in Britain) and fashion intersect. That is exactly why he's penned "Soccer Style: The Magic and Madness," (Laurence King Publishing), which hits stores today. MR recently spoke with Doonan about the book's titular subject, how he became interested in the sport, and the influences of such players as David Beckham and Cristiano Ronaldo.
MR: Can you talk about how you first got interested in soccer as a sport?
SD:  I started going to games in the late 195's. My dad worked night shifts – which meant he was snoozing on Saturday afternoons — so my uncle Ken would take me to see Reading FC, my local team. They were known as "the biscuits" because Reading was the home of the Huntley and Palmers biscuit factory, and I remember Uncle Ken and I used to shout "Up the Biscuits!" The reality is England is such a small place and soccer looms very large in our culture. Everyone has some connection to footie. For example: I remember my mum working a Saturday job where she would sit at a desk at the Reading Evening Post waiting for the scores to be phoned in. She would scrawl them down and then rush to the print-press room so that the evening edition would have the Saturday results.
MR: How do you define "Soccer Style"?
SD: As a general rule, soccer style is flamboyant, cheeky, over-the-top and memorable. If you are 19 years old and making thousands of dollars a week, why wouldn't you buy the most extrovert designer swag? However, not all players wear crazy jumpsuits and drive florescent Lamborghinis; as I mention in the book, some players opt for more classic looks, others simply prefer black hoodies and ripped jeans, while some guys are more avant-garde dudes who love to rock an unconventional Japanese or European look.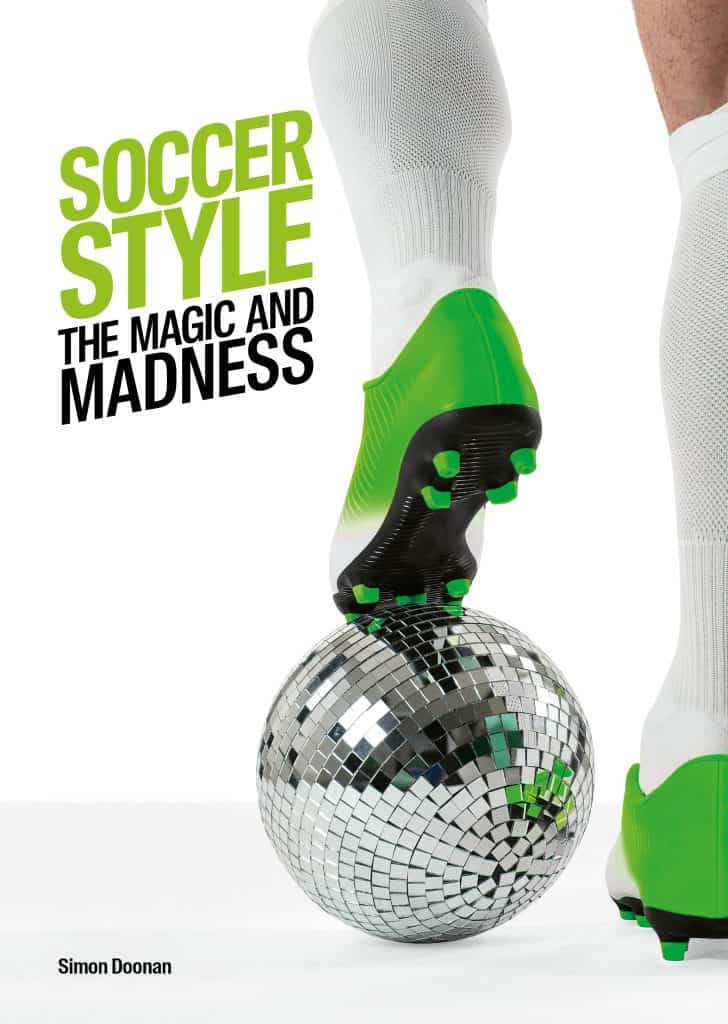 MR: The book also discusses how "Soccer Style" has changed over the past few decades. Can you please elaborate on this?
SD: The old Football Association wage cap was lifted in the early 1960's and many players went from being poverty-stricken to having disposable cash in their pockets. This coincided with The Swinging Sixties, Carnaby Street and the explosion of youth culture in England, so it's not surprising that lots of players – George Best, Mike Summerbee, Bobbie Moore, Malcolm MacDonald, Kenny Dalglish – went stark raving mod and actually opened their own boutiques. There was even a whole Monty Python sketch mocking the whole concept of boutique-owning footie players. And then the love affair between fashion and footie grew even stronger in the coming decades. For example, the 1980s brought a new obsession with celebrities, followed by the growth of designer fashion with a capital F. In 1992 the new fixation with fashion and celebrity culture collided with the birth of the Premier League, and all its media deals.
MR: And then came David Beckham! Let's talk about him and his influences.
SD:  David Beckham's influence is so massive it's hard to calculate. Beckham was always experimental and unconventional; I like to say he was he first and most influential metrosexual. He even wore a sarong! And then in 2001, when David appeared on the cover of The Face magazine – the legendary bible of culture and style – soccer players were suddenly seen as not just crazy hedonistic consumers of fashion, but also legitimate icons of style. The other thing is that David ushered in a new era where players were taken more seriously and began to see themselves as brands. What I really love most about David, though is that he's hardworking, dedicated, ambitious and affable; he created a whole new archetype. His Kent and Curwen collection is classic but also a tad idiosyncratic. He is a genius. (So is his wife Victoria.) As you can tell, I am a raging fan.
 MR: More recently, Cristiano Ronaldo has even created his own denim/fashion line. How significant do you think that is?
SD: He currently has 126 million followers on Instagram, so I think his influence is fairly well established. That's a lot of pairs of jeans. But he is one of several players who have created fashion lines, including Zlatan, Christian Fuchs and Cisse. To all of them, I say bravo!
MR: Finally, which fashion brands do you think have taken the most advantage of "Soccer Style" in their own collections?
SD: Occasionally, designers have taken inspiration from the look of on-field kit. John Galliano once did a collection inspired by footie shirts, and Louis Vuitton currently has a fab collection of footie-themed accessories which coincide with this year's World Cup. However, the players are the only ones who can afford it! In the end, most of the enduring influence on fashion comes not from the runway, but from the stands and the fans. I even have an entire chapter dedicated to fan-style, because every designer from Paul Smith to Prada to Raf Simmons has taken inspiration from this rich fashion source.