Six Degrees of Menswear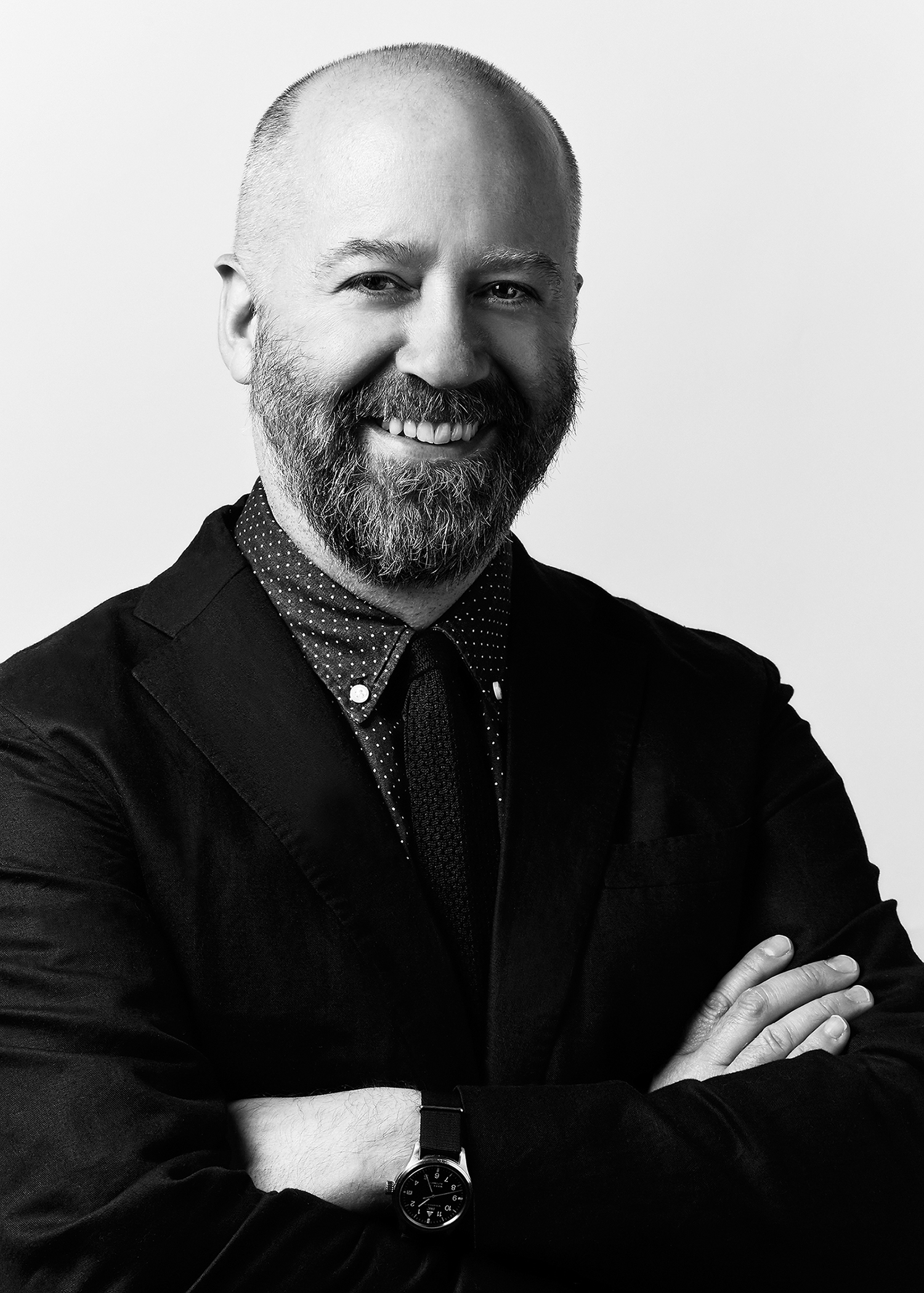 Having gone to F.I.T., I realize that my circle of acquaintances who work in the fashion industry is going to be much larger than a lot of other people's. But it still cracks me up how the whole "six degrees of separation" rule seems to repeatedly prove itself.
A 429BOY…maybe…models 429Life polo
A few nights ago I attended an event for 429Life, a growing men's—let's call them a knitwear company for right now—who's founders are Luis Fernandez and Greg Lawrence. Luis used to work with my partner, Steve, in healthcare architecture! So it was fun to go to a party with Steve where he got to reconnect with a former coworker, and I got to…well…work.
429Zip Cardigan
429Life started out a few years ago as a stylish, minimalist tee-shirt company, with a very simple graphic message: the numbers "429" spell out the word "gay" on a telephone keypad, and the numbers were, apparently, used as a code. So Luis and Greg came up with short witty sayings, like "429 boy" and "429 You Wish" (see MR, June 2005). The collection has evolved…and, boy, has it EVER! Utilizing soft pima cottons, pima piques, cashmere, cashmere blends and bamboo, the collection is as sensuous as it is stylish. Tees start at $42 retail, and can be found at stores like Odin, New York; Rolo, San Francisco; Kitson, LA; and Base in Miami, or, of course, at their Web site. Keep an eye on this space for more about 429Life, as they evolve into more than just an apparel brand….
Of course the funny thing is that we ended up spending most of the time we were at the party chatting with Greg Lagola, another upstart designer whose clothes you've seen in the pages of MR. Turns out Greg knows Luis from the gym, and gave him some guidance on how to get started in this business.
Left to right: Greg Lawrence, Luis Fernandez and Greg Lagola

"Dem's shootin' woids"
I went on a market appointment recently to see the Parballe collection—men's and women's knitwear, the brainchild of three models. (No dumb model jokes! I have to work with these people!)
The Parballe founders, Leif Stacey and Chrisso Collins.
I was brought into a room, settled on a couch with a coffee and cookie, and told a "fairy tale" that provided the theme of the collection for the Fall 2007 by two of the models. In the course of the story, something was mentioned about how the two had gotten started, by finishing their tee-shirts in a unique fashion—by shooting them. With guns.
A little red flag went up in the back of my brain. I'd heard of all of this before.
Jarrod Currin, now, and then
As I'm leaving, I run into model number three—who turns out to be Jarrod Currin, our MR cover model from November 2005! Way back then we were talking about all of the radical things people were doing to differentiate premium denim collections, and he mentioned two friends, "…and they actually SHOOT their T-shirts…!"
Don't shoot! This T-shirt is dear to my heart.
Well, the gimmick notwithstanding, these guys are actually doing quite well, with a collection that's as good-looking as its creators, with T's retailing for $98 at stores like Leo in Florida and Stars in L.A. Their cashmere men's tops will retail for around $400.
The world is just getting smaller every day.