SLOWEAR OPENS THIRD LONDON STORE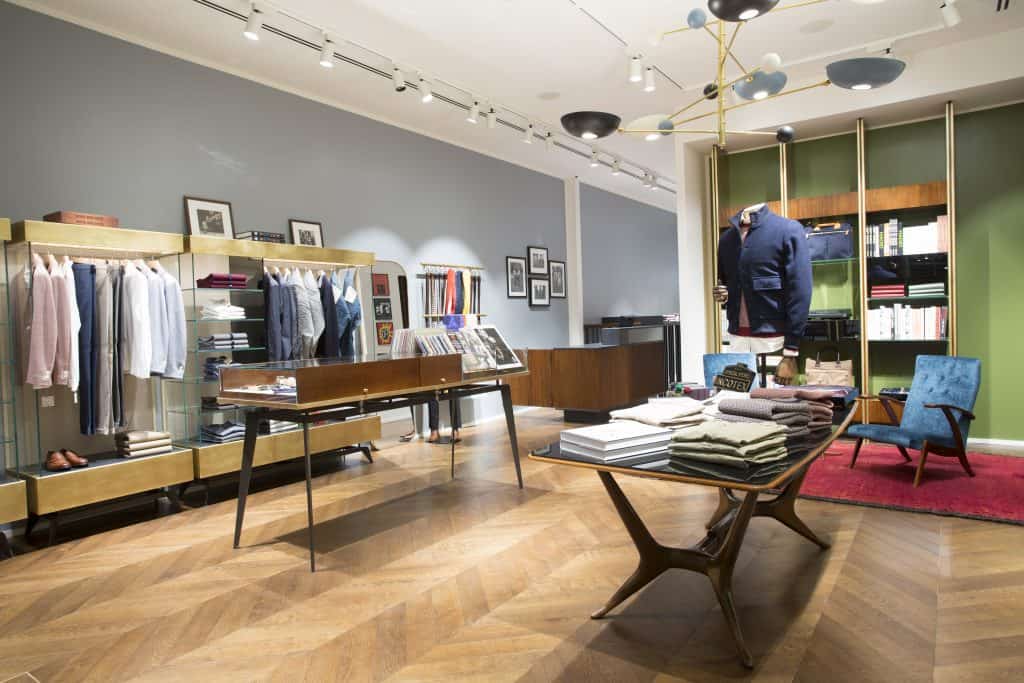 Italian fashion company The Slowear Group -which includes the Incotex, Zanone, Glanshirt, and Montedoro specialist brands – opened its third store in London last week. With two Slowear Stores already in operation in the city, the company is adding a new and not-to-be-missed address in town entirely devoted to the timeless style of its iconic menswear.
While the South Molton Street store represented an evolution of the original Slowear mood introducing brand new materials, in Marylebone a new homey element was added: a unique interpretation of the fireplace, represented by a geometrical black iron frame.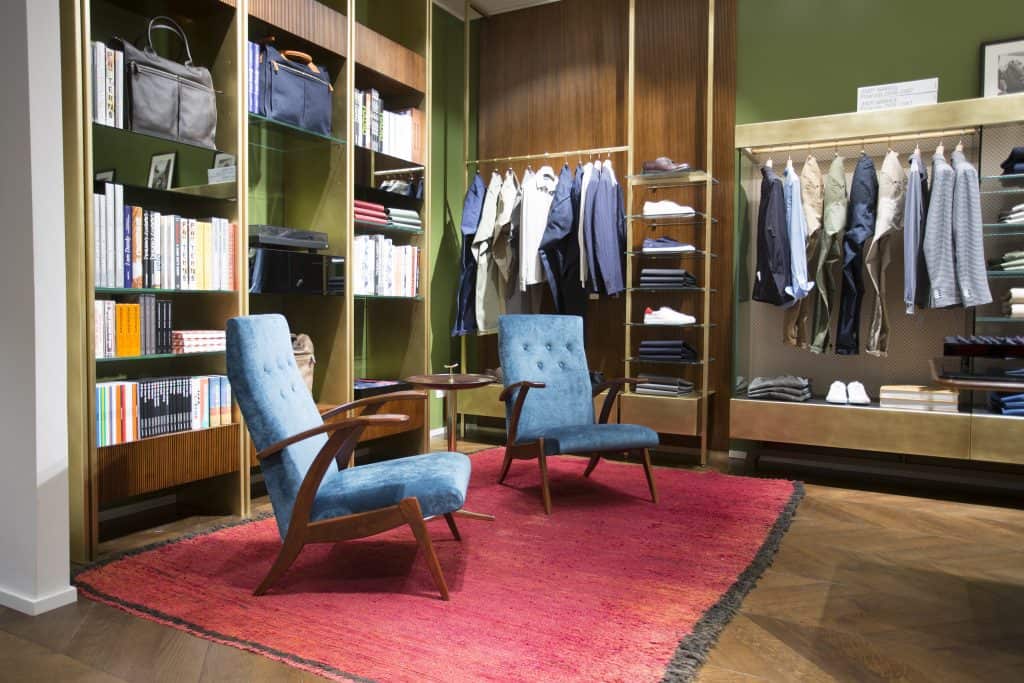 Located in Chelsea on King's Road, a long and stylish promenade lined with restaurants and shops leading to Sloane Square, the new London store brings the classic cozy mood of all the Slowear stores to a new level, with the aim of offering a comfortable and relaxed shopping experience.
The storefront boasts a huge glass window bordered by a sleek dark blue painted frame, enhanced by wooden blue molded tiles custom designed for the store. The shop has a selling area of about 90 square meters, with herringbone dark oak wood and Slowear's signature dark red carpet floor.
The interior features a set of recognizable elements and materials that are shared by all the Slowear stores worldwide: ribbed wood, burnished brass, green and blue-grey elements, black iron and a smoked mirror, all included in the finishing and in the custom designed furniture.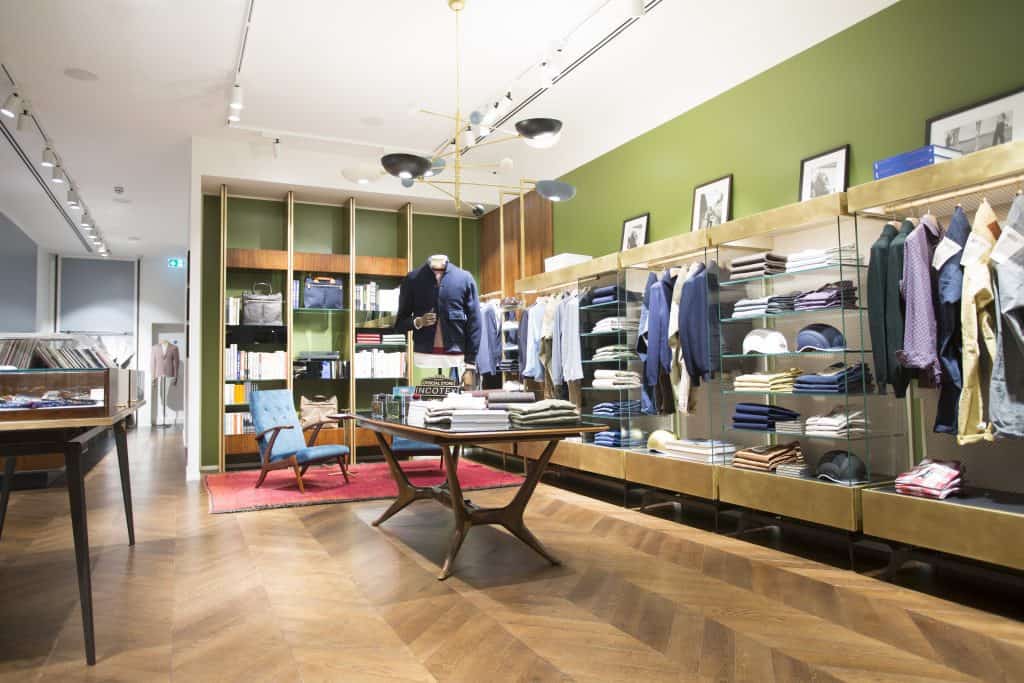 A large 1950s chandelier with a brass structure and grey and white curved lampshades hang over a vintage 1940s wood and black back-painted glass table serving as a display counter. An iron baluster including a support for shoe display lines the stairs leading to the storage area.
The space is further enriched by a glass display table reserved for rare vinyl records and a lounge area complete with a small library, where customers may indulge in some relaxing time sifting through photo books and magazines.