SOCK IT TO ME TO INTRODUCE LUXE DRESS SOCKS LINE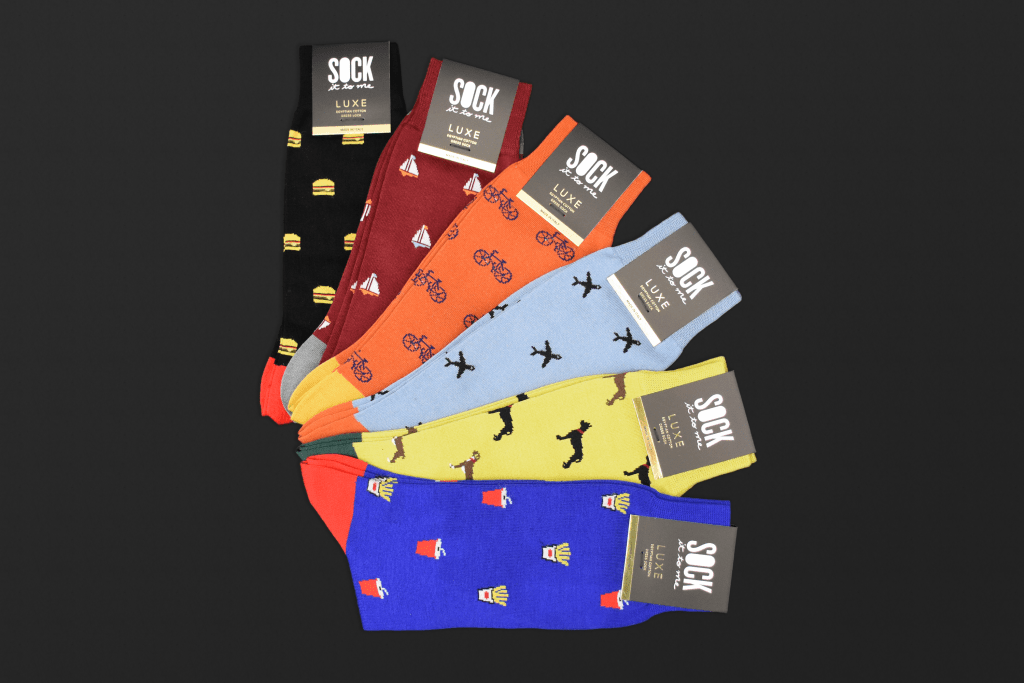 Portland-based socks and underwear brand Sock It to Me will introduce its "Luxe" men's dress socks collection to retailers at Project Las Vegas next week.
The hosiery will retail for $28 per pair and will be available in 17 designs – including "Spirit Animal", "Power Lunch", and "High-Status Hobbies" – with four colorways in each. Made in Italy with mercerized Egyptian cotton, the socks feature an extended base color, reinforced toe and heel, and smooth comfort toe seam.
Adding the collection to the company's already extensive offerings has been in the works for over two years, according to brand CEO Michelle Walker. "We've been looking at the dress market since 2015, but wanted to make sure we had the right aesthetic," she says. "In doing our research, one of the biggest problems we discovered was that male consumers were seeking socks with comfort and stay-up power, while still wanting to express their sense of style. It took us a while to find right the combination."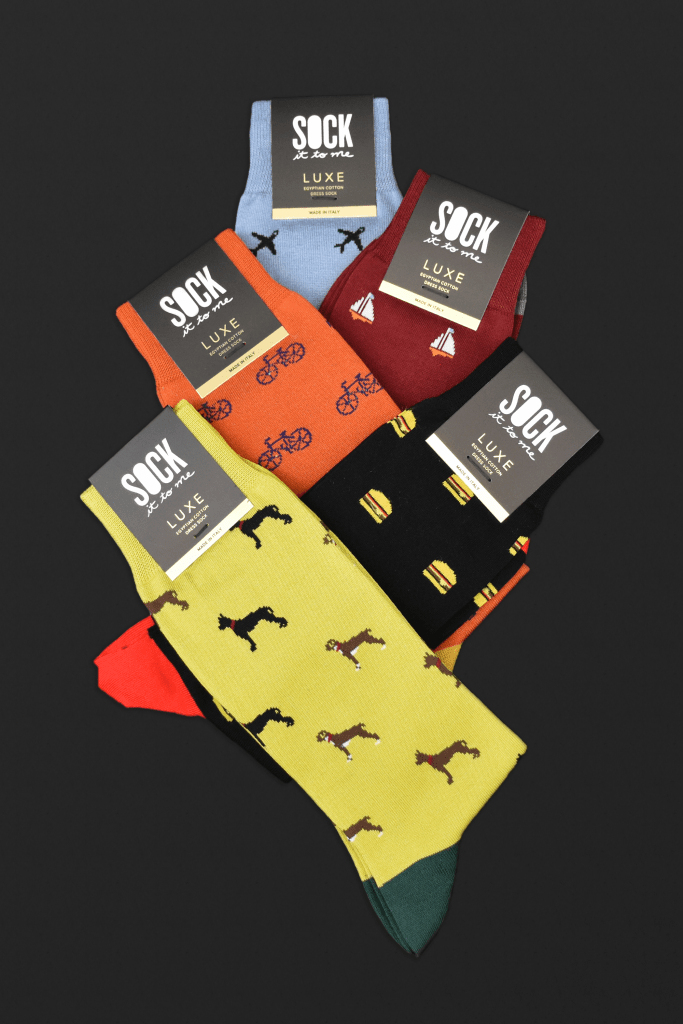 "We knew there were great opportunities in market for the discriminating consumer, especially the young professional male," adds Alicia Reese, the company's design director. "Even in dress socks, men want to express their personalities through these self-identifying patterns. Dress socks don't have to be boring."
While marketing plans are still being developed, Walker says that, in addition to the trade shows, Sock It to Me will create a dedicated website to this line. "We're also looking for key influencers as well as some celebrities to showcase the product, along with social media advertising," mentions Walker. "The important thing for us is to find people who love the product as much as we do."