Solid Footing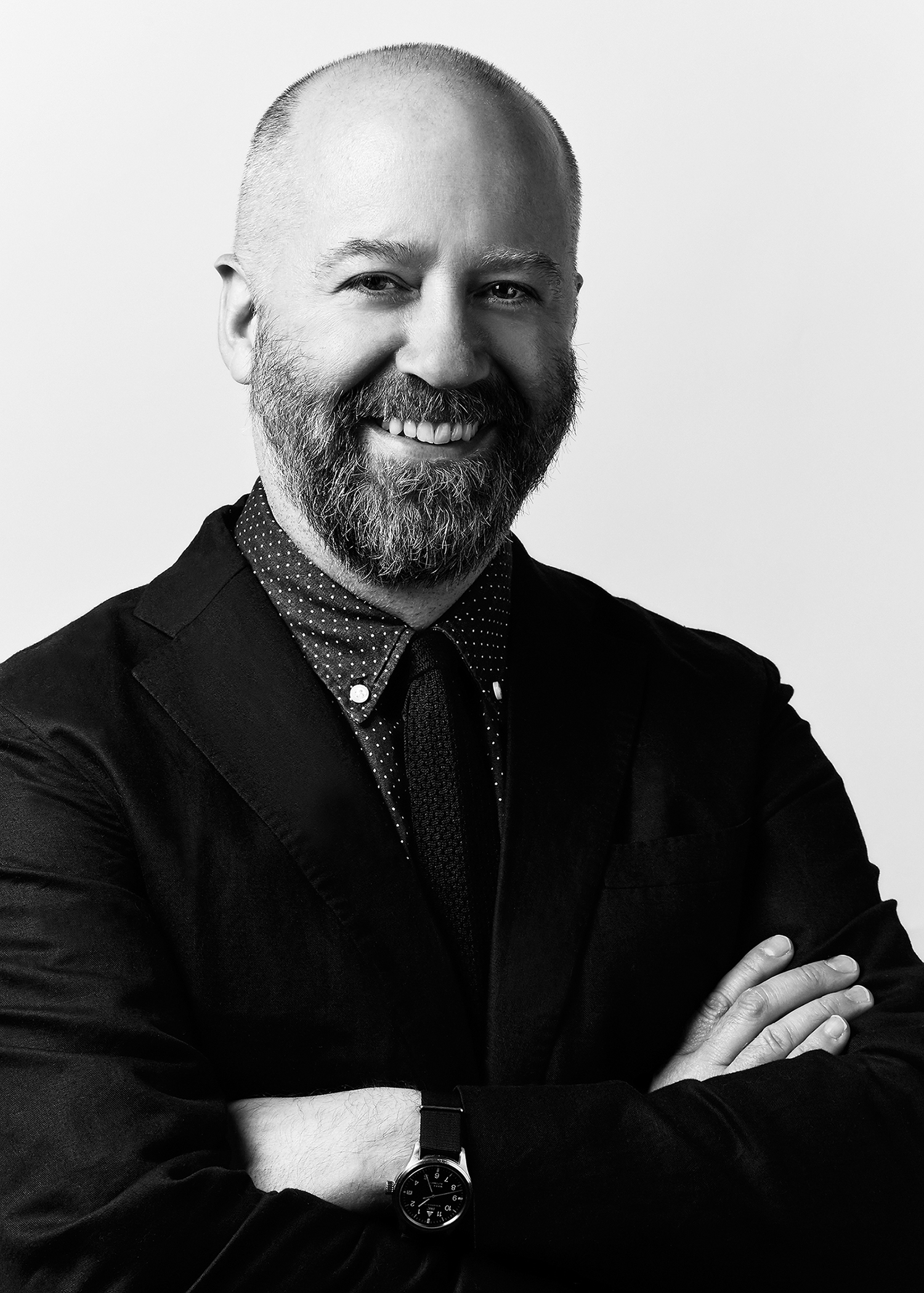 Menswear retailers are offering more shoe choices than ever.
"Ten years ago, a guy might have three pairs of black dress shoes," observes Larry Rosen of Harry Rosen in Canada. "Now you can sell him a black dress shoe, a brown dress shoe, some loafers and a whole business casual thing with suede boots."
The shoe business has changed, and many menswear retailers are devoting more space to the category.
"Over the last five years we've been building bigger and more prominent shoe departments in all of our stores—it's been a big area of development for us, and it's because our clients are demanding it," says Rosen of the 16 Harry Rosen stores across Canada. One in particular, in Ottawa, will have a shoe department with its own street entrance.
At Saks Fifth Avenue, men's shoe departments are getting larger, too. "The success of the 10022 shoe department in women's has paved the way for the growth in the men's shoe area at Saks," says VP and men's fashion director Eric Jennings. "When we renovated our Beverly Hills store, we took the entire length of the first floor, from Wilshire Blvd. to the motor court, and created an entire runway of maybe 750 different styles of men's shoes. It's proven to be a great success."
Jennings adds that there's been talk of combining the two men's shoe departments—dress and casual—in the New York store renovation scheduled for 2016. The goal, as with the women's shoe department (which Saks markets as "so big it has its own zip code"), is to make an impact and offer tons of styles.
Breadth of Style
"Of all the segments in men's fashion, there's more creativity and more offerings in footwear than in anything else," says Jennings. "What don't we see out there? You can really have a robust assortment from modern to classic, designer to sneaker, weatherproof and cold weather shoes—and they've all got such style to them."
There's a huge range of saleable styles for menswear retailers. Even the smaller stores that can't offer the overwhelming choices of a department store like Saks carry a wide variety. At MartinPatrick3 in Minneapolis, Erick DeLeon mentions sneakers, traditional dress shoes, deck shoes, flip flops and work boots.
"New Balance is a strong performer, and Grenson always does well for us too. We just brought in Quoddy this season and it's doing fantastically. As an entry price point summer shoe we have a brand called Volley from Australia (around $50 retail). We have some seasonal Fred Perry and Swims deck shoes and galoshes are doing pretty well. We have boots from Red Wing and Chippewa, and rounding out the shoe department are J Shoes, Johnston & Murphy and DC."
At Taylor Richards & Conger in Charlotte, N.C., Richard Pattison sees success with everything from chukkas and loafers to double monk straps and military-style boots. "The two-eyelet lace-up chukka in a smooth leather, pebble grain or suede does well," he says. "We have some coming in now from Wally Walker of Italy in navy with a green rubber sole and laces. The concept of rubber-bottom soles is very strong right now."
Jennings says colored soles may have peaked for his customer. "We've done a lot with colored soles but I see less of that going forward. In the spring '15 market I've seen some light-colored and brick-colored soles but the bright pops of color from brands like Walk-Over and Cole Haan we saw a year ago [was the peak]."
Selling Wardrobes, Not Shoes
As men add a greater variety of shoe styles to their closets, retailers are investing more in sales floor education and training, putting an emphasis on showing customers head-to-toe outfits.
"We have some shoe specialists who assist, but most of our shoes are sold by people who sell them as part of an outfit," says Rosen. "And we've worked really hard on training. We've introduced a program called 'Shoemanship' where we trained our sellers to be as good with shoes as they are with tailored clothing."
"Our customer is looking for shoes that will go with his Brunello Cucinelli sportswear," says Pattison. "If we know a customer is coming in, we'll lay out complete looks for him, and that includes shoes and belts. Guys are impulse buyers, they buy what they see and like, and they like the convenience of getting it all done at the same time."
Price is No Object
At Taylor Richards & Conger, Pattison says they've successfully dabbled in custom shoes. "We've done a handful of custom shoes for customers with Kiton and we hope to do a trunk show with them in the fall, where they bring their shoe man in from Italy to size people up and make a last for them. Those start at about $3,500. It's somewhat rarified air when you sell a man a $10,000 suit but we've been successful in finding those guys—Charlotte is the second largest banking center in the U.S., and we have many wealthy well-traveled men."
Closer to earth, Pattison says Santoni's hand-lasted shoes for $800 to $900 retail do well, and a recently revived American brand called Nettleton has been pitching its services.
"We're toying with the idea of Nettleton—they're offering fitted last shoes that can be customized. They're working toward a totally custom shoe, and since we're doing such a good business in custom suits, we're looking for more custom footwear as well."
At Saks, it's sneakers that command the highest prices. "With sneakers, there's no price resistance," marvels Jennings. "It's all about the right style from the right brand, and most hover around $1,000." Those brands include Maison Martin Margiela, Valentino and Fendi; many styles are exclusive to Saks. Jennings says the best-selling sneaker styles now are high-tops, but he expects to see more low-top trainer styles going forward. "Slip-on skateboard shoes in the style of Vans were a cool new style for last spring and I'm still seeing it for spring '15," he adds.
Ironically, Jennings notes that the sweet spot for dress shoes at Saks is about half the price of the sneakers—"around $300 to $500 for a good quality Italian-made shoe."
If the Shoe Only Fit
When we asked Dick Pattison what he needed from manufacturers to improve business, he was swift in his reply: "A shoe that fits better."
He continues: "In the last 25 years, shoes have gotten more expensive, but with most makers, due to the complexity of production, the fit has gotten more generic. It used to be that you could easily find a B or C width, and the heel was a width narrower than the ball of the shoe. That's missing from the market now and guys have had to become comfortable with a less than properly fitted shoe. There are companies that still offer widths, but it's not as common and the price points today should command a better fitting shoe. Stylistically, there's a great selection of shoes out there, much more than there were years ago, and now a little shop like ours can carry a very diverse range of styles."