SOUTHERN TIDE TO OPEN THREE NEW SIGNATURE STORES IN NORTH CAROLINA THIS YEAR
Lifestyle and apparel brand Southern Tide has announced plans for the opening of three new signature stores, as well as an additional admiral partnership – a branded shop-in-shop installation located within a retail location.
After seeing great success and increased brand interest with signature stores in Kiawah Island and Greenville, South Carolina; and Naperville, Illinois, Southern Tide now looks to strategically expand its retail presence in tandem with like-minded wholesale partners, who will own and operate these locations. The new signature stores opening this year are in Raleigh, Asheville (both summer openings) and Wilmington, North Carolina (fall opening). Southern Tide's most recent admiral shop, located at Shift in Nantucket, opened in May prior to the Memorial Day weekend.
In staying true to the brand's DNA, the look and feel of each signature store will mirror the Southern Tide lifestyle. Trademark design aspects – which can only be found in other Southern Tide branded stores – give a playful salute to the brand's nautical heritage. Guests can expect branded skiffs hung from the ceiling and plenty of Skipjacks – the iconic fish that can be found in the brand's logo and merchandise. The design approach is mindful to what the new, traditional consumer is seeking in retail experiences, coupled with an authentic Southern Tide twist.
Southern Tide has also teamed up with Shift, a Nantucket-based boutique that features classic, yet preppy contemporary apparel and accessories. Shift will also embrace Southern Tide's look and feel, with both women's and men's collections available. In the true Nantucket summer spirit, Shift will feature Southern Tide's custom ice cream and beverage tricycle. Shift is located at 34 Main Street in Nantucket.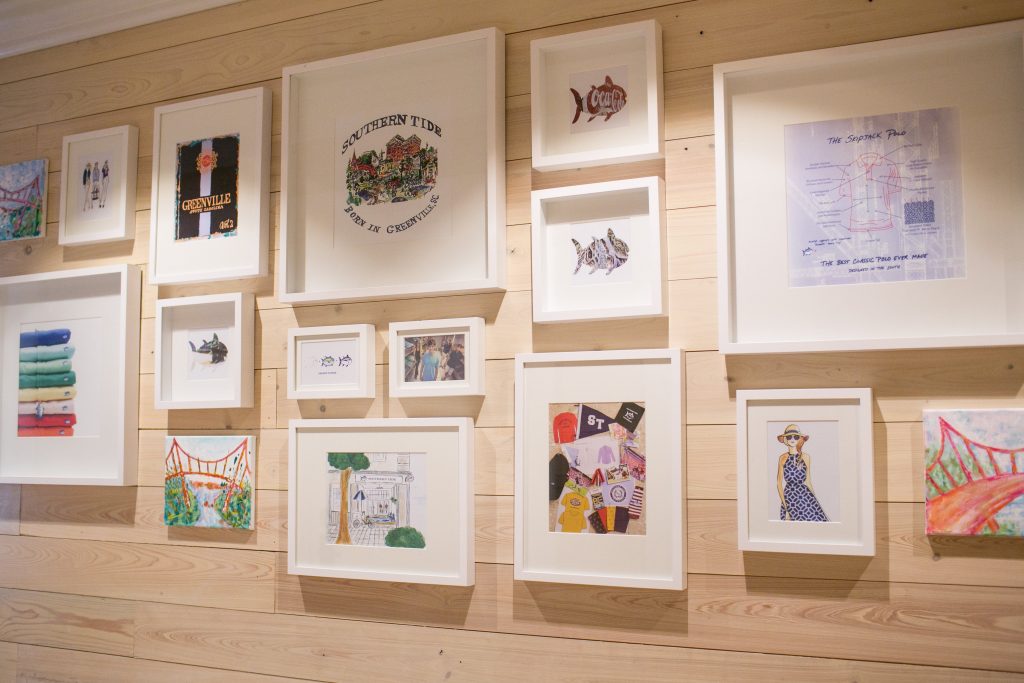 The Raleigh signature store will be located in North Hills. Southern Tide chose Raleigh because of the city's Southern style and growing retail community, which is anchored by a strong collegiate population. Based upon this collegiate following, the store will be carrying a variety of Southern Tide game day products. North Hills is centrally located in the heart of the city, which has become a top travel destination in the United States.
The Asheville signature store will be located in the Historic Biltmore Village. A celebrated landmark, the area embraces a strong retail community with great restaurants and entertainment, making it the perfect location for the Southern Tide lifestyle. The Tudor style architecture pays tribute to the rich history of the city and offers a mixed-use residential and retail community, which is attractive to the Southern Tide millennial shopper.
Finally, the Wilmington signature store will be located in the Mayfaire Town Center. Wilmington's coastal location and collegiate community align seamlessly with the Southern Tide feel. The store will include custom t-shirts created especially for Wilmington, as well as an assortment of game day products for the University of North Carolina at Wilmington, University of North Carolina at Chapel Hill, East Carolina University and North Carolina State.
"We couldn't be more thrilled to be expanding our signature store strategy. The new retail fronts are focal points for each local community through their consumer engagement and community activities. We are proud to align ourselves with wholesale partners who have great knowledge of the local markets," said Southern Tide CEO, Christopher Heyn. "Southern Tide is sold across the country, but we never want to forget our Southern heritage. Our new locations give a nod to the current celebration of Southern style embodying an authentic, active and classic point of view. Our new signature stores are all based in terrific communities that have immense opportunity for our brand. This retail expansion shows our continued growth across the country."