SPONSORED PROFILE: THE DIGITAL PLATFORM ENHANCING THE TRADE SHOW EXPERIENCE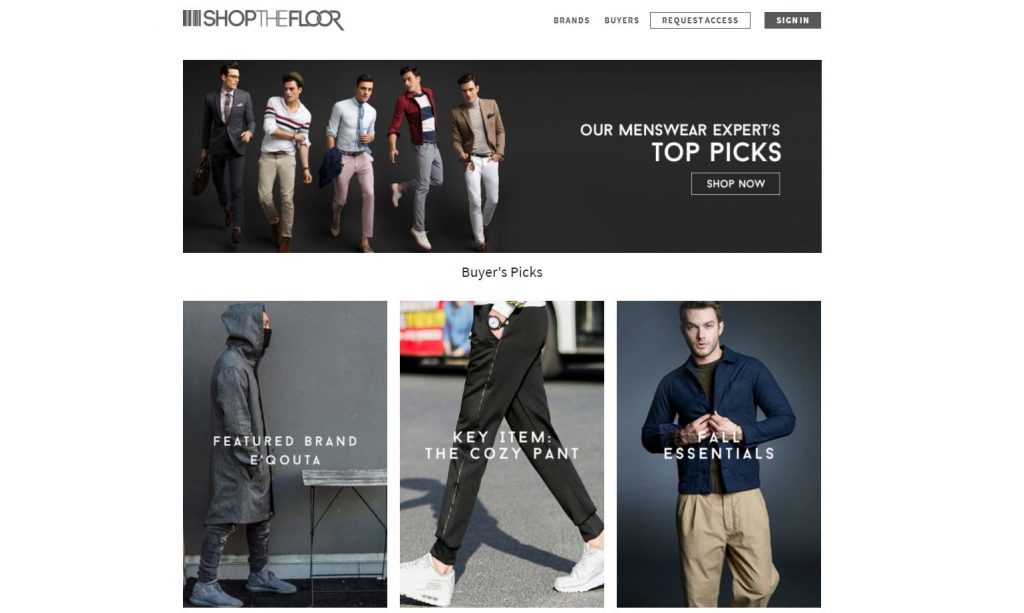 Make better use of your valuable time at the upcoming Project, MRket and MAGIC shows!
For those of us in the fashion community, nothing compares with the excitement of trade shows: meeting up with long-time friends in the industry, viewing the latest fashions, discovering new resources, exchanging merchandising and marketing ideas with fashion leaders. The major problem, as we know all too well, is that there's always too much to do in too little time.
ShopTheFloor, UBM Fashion's 24/7 online fashion tradeshow, can help retailers preview collections, connect with key brands, discover emerging designers, zero in on hot items, and make the best use of their limited time at the shows. Retailers can use this platform to shop by brand or shop by trend and better organize their appointments. Then after the show, they can easily follow up, see what they missed, confirm details and place the order, even with brands overseas!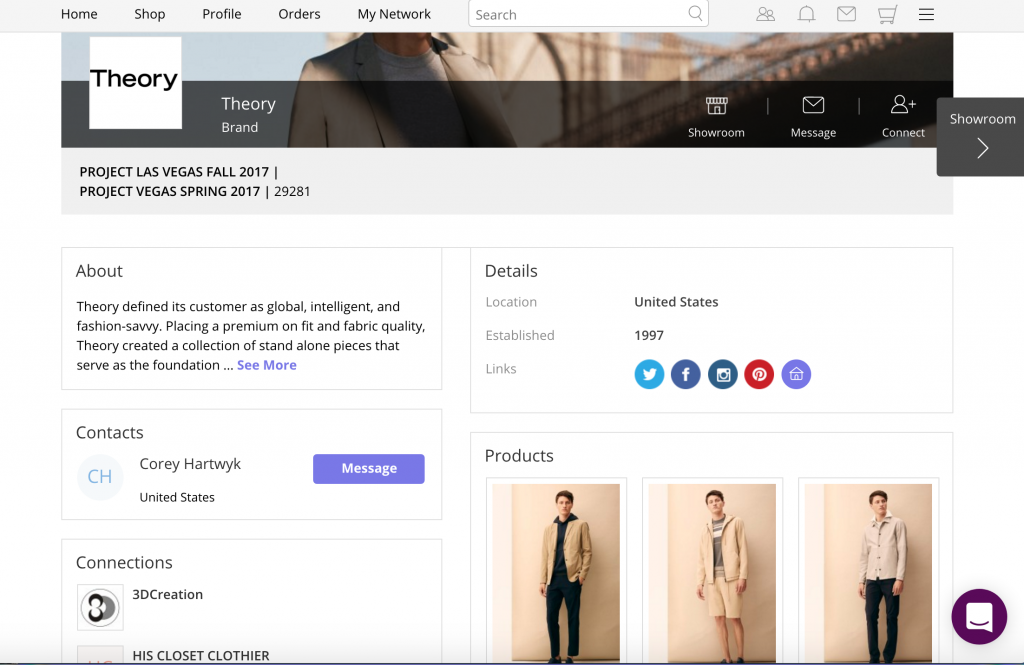 Vince Tsai, SVP/GM of ShopTheFloor, explains it well. "As the biggest trade show operator in the U.S., UBM believes that digital technology is a critical component for enhancing the trade show experience. ShopTheFloor is intended to extend the engagement between exhibitors and attendees year-round. Retailers today need to keep on top of trends and analyze their merchandise mix to maximize hot items and introduce new ones. ShopTheFloor allows them to adapt quickly to changes in the market so their selling floors are always fresh and exciting. It's a great opportunity for businesses to get smarter and more efficient."
Clearly, the benefits of ShopTheFloor apply to manufacturers as well as to retailers; with this platform, vendors can share their digital showrooms, generate line sheets, notes and orders and communicate with retailers year-round. Says Tsai, "Sellers have access to data showing them which buyers are interested in their product, which products are generating the most buzz, etc. Also, sellers can use our order-taking tools to digitize the order and make the selling process more efficient. ShopTheFloor also includes a social networking experience allowing open or private communication; brands can share posts, trends and updates about their business with the general community or with specific buyers. It's like Facebook for wholesale fashion!"
Launched just a few years ago, ShopTheFloor vendors get exposure to the largest qualified database of retailers from the fashion tradeshows and has generated thousands of new connections and leads between fashion buyers and brands. Joining is simple: visit shopthefloor.com; qualified attendees of MAGIC, Project, MRket and other UBM trade shows gain complementary access (use your registration email to sign up). Show exhibitors can also join for free (a premium service will be launching soon) with unlimited storage capacity so brands can upload their full collection if desired. For more info on this fashion revolution, contact info@shopthefloor.com.