SPORTSWEAR BRAND ELLESSE TO RE-ENTER NORTH AMERICAN MARKET
Premium Italian lifestyle sportswear brand Ellesse, part of parent company Pentland Brands for over 35 years, has announced its re-entry into the North American market.
Starting this month, premiere boutique accounts such as Extra Butter, Concepts, and Nice Kicks will offer select fall '18 limited release footwear and apparel. Additional distribution will kick off in December debuting in retailers such as Urban Outfitters, Foot Locker, DTLR, among others.
Ellesse had widespread popularity in the U.S. in the '80s, '90s and early aughts, and has reemerged in the EU and U.K. as a coveted heritage sportswear brand. The brand enjoys a rich heritage in the fashion landscape, but also boasts authentic roots in both tennis and ski. Thanks to current market trends, the brand felt the timing was ideal for the return to North America.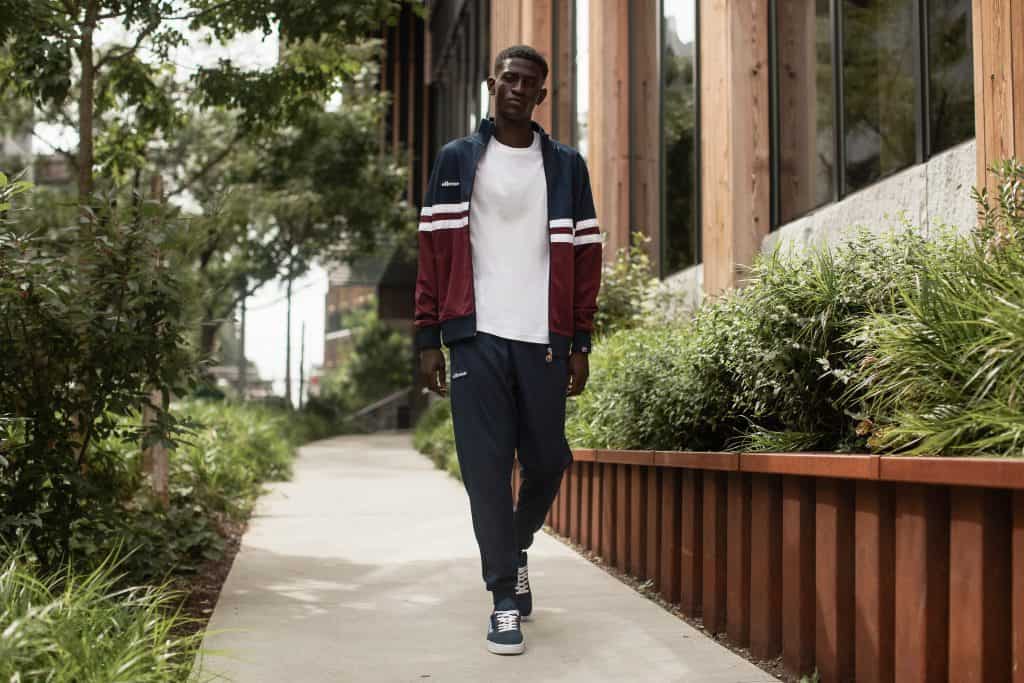 "Winning with style has always been the hallmark of the Ellesse brand," said Robert Dundon, SVP of Sales and Marketing for Pentland USA. "Our approach to storytelling through bold color and style will resonate with a variety of consumers here in the United States. We're looking forward to reintroducing the brand into the market and building Ellesse into a truly global sportswear brand."
The classic Ellesse logo is prevalent throughout its seasonal collections. Retro-inspired features such as chunky outsoles, oversized logos, bold branding and more — can be seen in several styles across men's and women's set to hit market through fall and into the spring season.
The brand will be offering premium footwear and apparel, tapping into its extensive archive and refreshing classic styles as an homage to their storied past, as they look forward to a new chapter in the U.S. Styles such as the Vinitziana, a re-imagined version of the iconic Venezia, long coveted by the stateside sneaker community, will usher in a new era for the brand. The minimalist Rimini Track Jacket is an evergreen apparel staple with contrasting stripes that offers a timeless sport-inspired look.