SPRAYGROUND TO RELEASE JARVIS LANDRY JUICE SHACK BACKPACK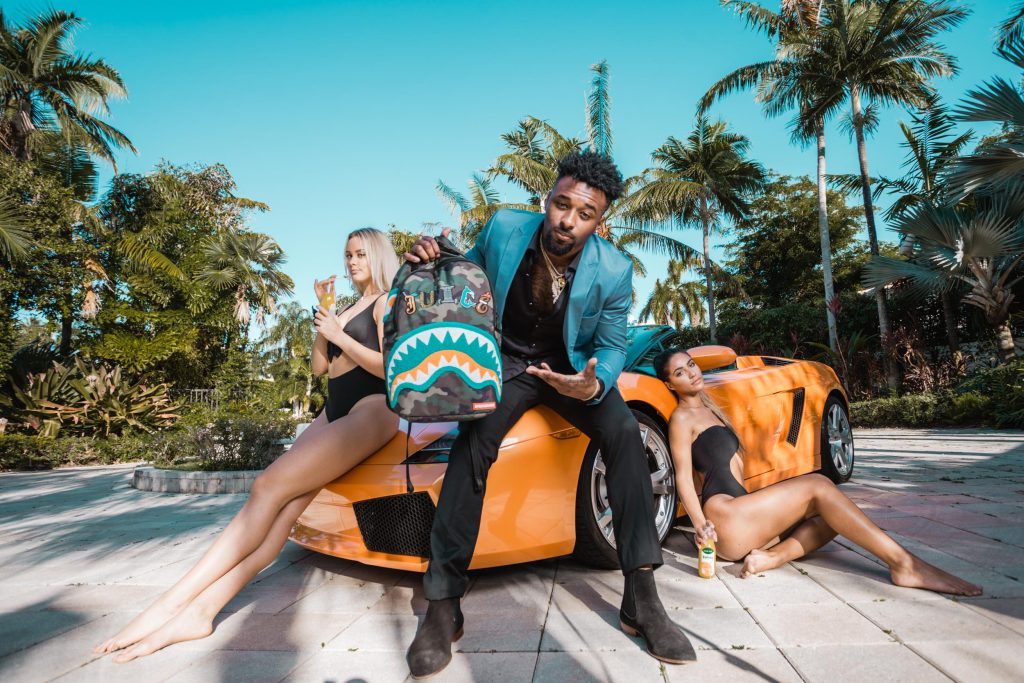 Miami Dolphins' wide receiver Jarvis Landry has collaborated with accessories company Sprayground on the limited edition Jarvis Landry Juice Shark backpack, which will become available on the company's website on Monday, July 10.  This marks the second time Landry is working with Sprayground's founder and creative director, David Ben-David,
The backpack, which retails for $80, features a camo backdrop with a die cut chenille shark mouth and a "JUICE" patch. Its bright orange and blue colors not only show off the tropical vibe of Miami but also represents Jarvis' team. Further, the backpack comes in the DLX silhouette, which makes it a perfect grab and go accessory for the athletic and fashion-savvy customer.
Sprayground has partnered in the past with such creative-minded celebrities and artists as Odell Beckham Jr., Antonio Brown, J.R. Smith, Chris Brown, Christina Milian and Spike Lee.