START YOUR YEAR OFF RIGHT: CHECK OUT OUR JANUARY 2017 ISSUE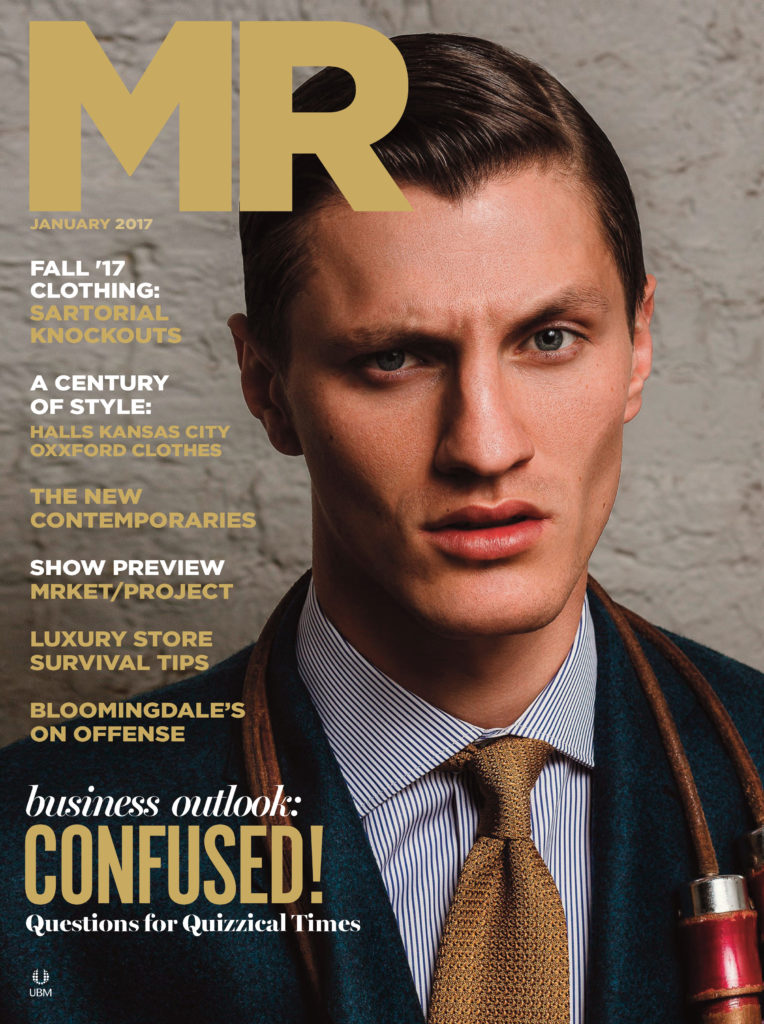 The January 2017 issue of MR magazine is in the mail and will land on your desk any day now, giving you important information about our industry.
This hot-off-the-press issue features in-depth look at how successful contemporary retailers are navigating their way through this tough retail climate; two features on businesses reaching their hundredth anniversary; 10 very important tips for luxury store survival; and a glimpse at how the twin brothers behind men's fashion brand Ovadia & Sons work.
It also contains a handy guide for what vendors to look for at the upcoming New York trade shows, and introduces you to four must-know brands in our "Ones to Watch" section. In addition, Michael Macko shines his spotlight on the latest luxury tailoring; menswear VP at Bloomingdale's Dan Leppo shares insights on what's working and what's needed at the department store level; and editor-in-chief Karen Alberg Grossman shares her always helpful words of wisdom.
For more information on subscribing to MR, please click here.