Stephen F LILI Collection

By Erik DeFruscio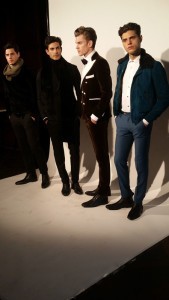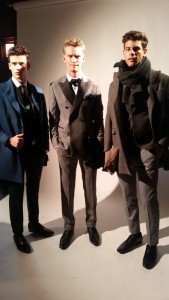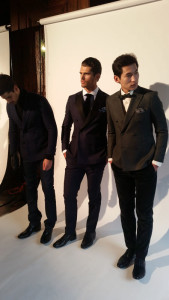 In the Oak Room of the Plaza Hotel, Swedish designer Stephen Ferber presented the Stephen-F men's Autumn/Winter 2015 collection, "LILI."
Ferber says the collection was named after his maternal grandmother and her ability to turn the darkest darkness into beautiful human light. He dedicated this collection to Lili in honor of her courage, strength and survival in Auschwitz.
Ferber has done most of his work in Sweden and just recently decided to expand in New York. Most of his tailored clothing has been sold in department stores overseas, but in the spring Ferber is planning to open a store in New York City, the first step to launching his brand globally.
His 2015 autumn/winter collection contains a mixture of well-tailored clothes, high quality fabrics and a mainly dark palette. Ferber incorporates sharp details into his collection including invisible belt loops, detachable collars and leather pocket details. The collection shows multiple cashmere turtlenecks layered with leather bomber jackets, double-breasted blazers and wool blend overcoats. Velvet was incorporated with both the furnishings and trousers, mixing well with the use of rabbit fur, suede leather and chevron incorporated throughout the rest of the collection.