STREETWEAR'S BIGGEST NAMES HELP BARNEYS NEW YORK LAUNCH ITS NEW SHOPPING CONCEPT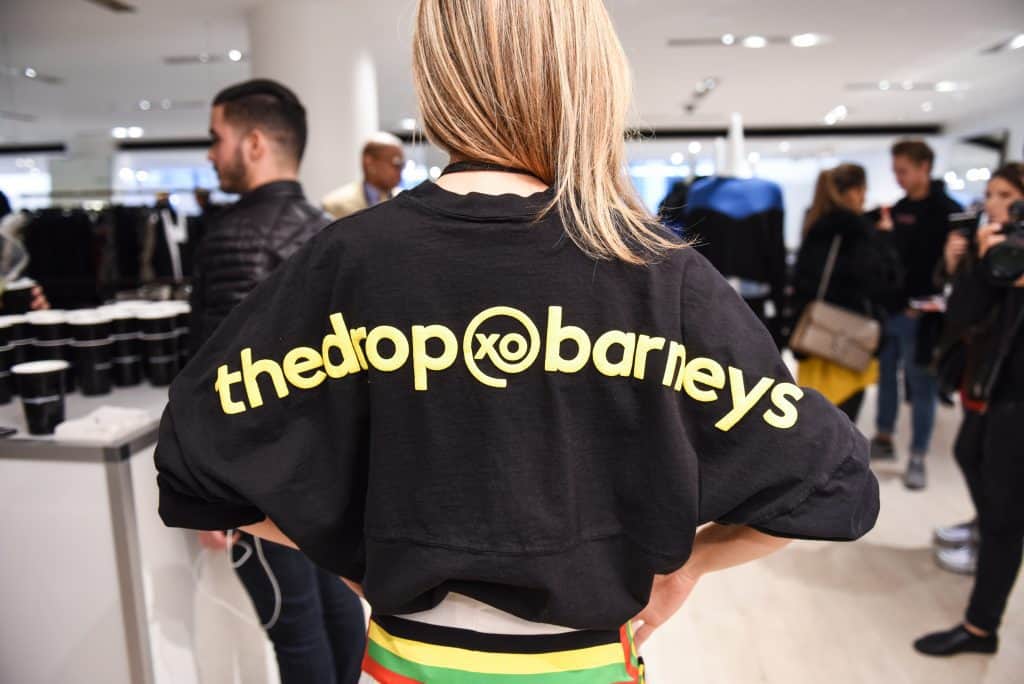 New York-based department store Barneys New York kicked off its new "thedrop@barneys" – a first-of-its-kind two-day event featuring 30 exclusive capsule collections and product "drops", designer appearances, unique in-store activations, and programming – on Saturday, October 28 at the retailer's Madison Avenue flagship store.
On day one, Barneys New York released eight major collections in store throughout the day via various "drops", along with personal appearances from designers, including: Virgil Abloh of Off-White, Mike Amiri of Amiri, Heron Preston, Jerry Lorenzo of Fear Of God, Marcelo Burlon, Greg Lauren, and Francesco Ragazzi of Palm Angels.
Customers lined up for the drops, where they were able to shop the collections alongside the designers. Heron Preston spun a DJ set in the evening and was joined in the booth by Virgil Abloh, Jerry Lorenzo, and Tracey Mills. The event attracted notable shoppers including Offset, Victor Cruz, Rich the Kid, Slick Woods, and Angela Simmons.
Other exclusive releases at thedrop@barneys include Gucci, Alpha Industries, Alexander Wang, A-Cold-Wall*, 424, Ambush, Visitor on Earth, and more.
Visitors also experienced a wide range of unique installations and activations throughout the store, including: "Café Fila at the drop", a shoppable café showcasing an exclusive Fila collection alongside coffee and classic Italian treats; an army tent installation housing Greg Lauren's capsule collection; a T-shirt bar featuring 25 exclusive graphic T-shirt styles from coveted brands; a curated space by Fear Of God's Jerry Lorenzo, tattoos by JonBoy presented by GRLFRND Denim, piercings from J. Colby Smith, and more.
The event continued on Sunday with panel discussions featuring a variety of designers, influencers, and fashion industry insiders. The first panel, called "Street Wear: A Women's World", brought into focus the emerging scene of women in the genre, thanks to insights from Emily Oberg, Tracey Mills, Anaa Saber, and Jackie Kim. That was followed up by a second panel called "The Spirit of DIY", which featured Guillermo Andrade, Greg Lauren, Samuel Ross, and Drew Caldwell.
"Barneys New York has always been known as a place for the convergence of entertainment, exclusive designer collaboration, and unique experiences," said Daniella Vitale, president and chief executive officer at Barneys New York, at the time of the announcement of the event. "With thedrop@barneys, we are introducing a whole new concept – blending exclusive launches from the best new designers, one-of-a-kind experiences, compelling content, food, and music, giving our customer a new and innovative way to explore and experience Barneys."
Images by BFA for Barneys New York