DOES THE SUBSCRIPTION BOX MODEL HAVE STAYING POWER?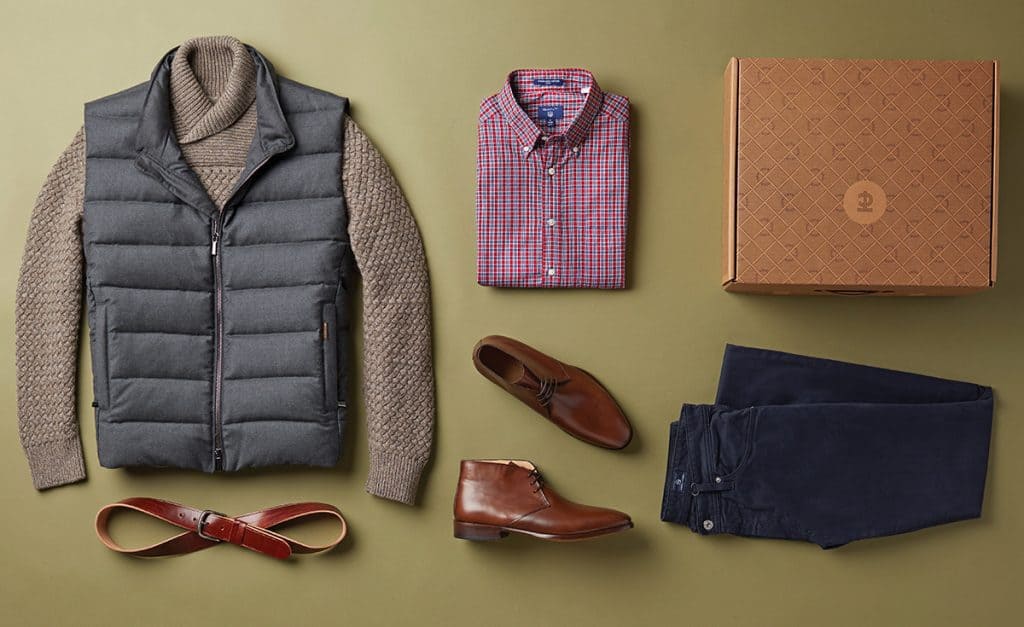 One only has to read the fashion-business headlines to know that online subscription box services, where customers are sent an assortment of products selected by stylists after reviewing a customer's needs and preferences, have become a big business in the past few years. Indeed, a July 2017 report by information company NPD Group called the subscription sector "the hottest new shopping channel in the swiftly evolving $217.6 billion U.S. apparel market" and noted that there was still plenty of room for additional growth.
These services initially came to the consumer forefront just under a decade ago, with the launch of such companies as Birchbox, the pioneering personal-care item purveyor, and Trunk Club, which remains the granddaddy of these service models in the menswear space. (Nordstrom acquired Trunk Club in 2014 for $350 million only to take a $197 million write-down on it two years later, but the company remains popular.)
Still, it might have been hard to imagine back then that a subscription box company would actually go public. That's why some observers were taken aback when multi-brand styling service Stitch Fix, which officially launched its men's service in September 2016, served up a $120 million initial public offering last November.
The IPO has proved reasonably successful for most investors – although the company actually raised about half of what was initially proposed and its stock price has wavered ever since – and the company has reported a sharp increase in subscribers.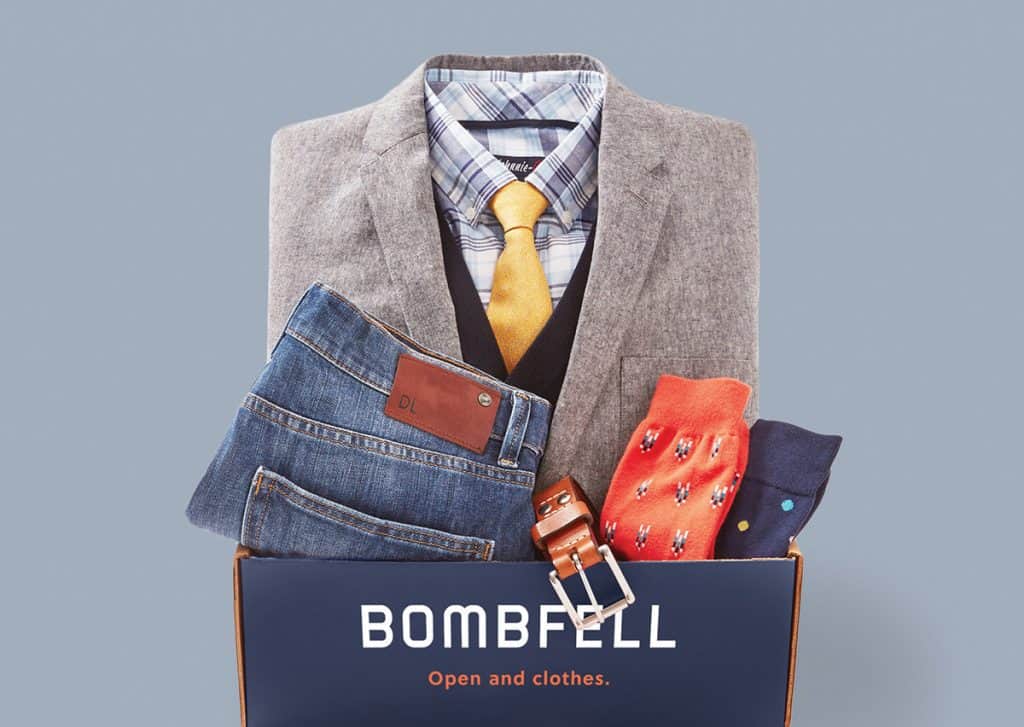 "I think the one thing subscription clubs have in common is that their customers want something different from the way they have been shopping," says Sarah Lee, co-founder of six-year-old subscription service Bombfell. "Brick-and-mortar and the traditional shopping experience doesn't work for them so they are actively seeking something new and we are how they fix what is broken from that experience."
"It really has been a sea change in the last 18 months," says Bernie Yoo, the other co-founder of Bombfell. "With the Stitch Fix IPO, people are starting to understand how powerful this one-to-one personalization can be and wrapping their heads around it and trying to enter the space. When we started in 2011 it was considered really crazy to allow someone from afar to pick your clothes."
So, is anyone next on the IPO front? The Harvard Business Review recently noted that there are currently more than 2,000 consumer subscription services available that literally sell everything from A (accessories) to Z (zombie-themed merchandise). Moreover, there were 11 million active subscriptions in the U.S. in 2017, the result of a 200 percent annual growth since 2011.
Further, new launches just keep coming, such as Fruit of the Loom's Fruit to Your Door, which started offering underwear replenishments every six months at a 30 percent discount in November, or hosiery brand Sock It to Me's new "sockscription" box offering that sends subscribers two pairs of limited edition socks each month for three months for a fee of $60.
The reasons for growth in this particular sector are numerous. According to NPD's figures, 15 percent of consumers have ordered boxes, 14 percent have not but plan to, and a whopping 35 percent are not even aware that such offerings even exist, making for a generously untapped market. "There is a great deal of room to grow within the subscription model, and the competitive field will continue to expand as online retailers develop subscription services and options for auto-replenishment of fashion basics," notes NPD's chief analyst Marshal Cohen.
These services have also become highly coveted stockists to vendors, especially those with a lower public profile. Speaking of his relationship with Stitch Fix, Matteo Manniaty, head of the menswear line Descendant of Thieves and its secondary line Impatient Wolves, says, "They are one of the smartest retailers in the business – with a team of some 30-plus data scientists. For us, using Stitch Fix has helped and broadened our overall business. It has introduced both of our brands to a new consumer that normally may not know of us."
More significantly, some of the country's most established brick-and-mortar retailers are finally attempting to ride the subscription wave (and mine its abundance of valuable customer data) by cooperating rather than merging with these startups. For example, JCPenney announced a partnership last year with Bombfell to sell big and tall menswear assortments and Macy's recently joined with men's fashion accessories subscription box SprezzaBox to sell its curated boxes in stores during the holidays.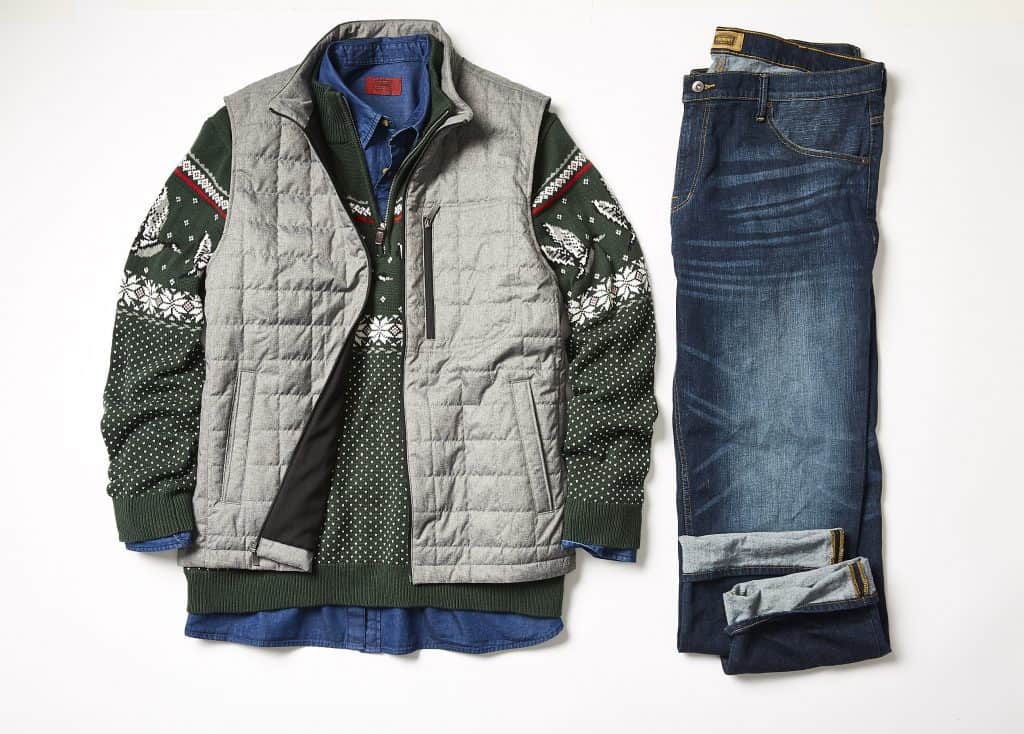 As Yoo explains, these relationships are completely symbiotic as a department store gets access to these startups' subscription bases while the subscription service gets a whole new line of generally less expensive merchandise. "It made a lot of sense for us to partner with JCPenney because they have a really broad assortment of big and tall — both national brands and a really robust in-house private label offering," he notes. "For us to be able to access that inventory, as well as being able to reach the JCPenney customer base, was a no-brainer,"
Still, some wonder if the subscription market is the true wave of the future. Indeed, Bombfell is already taking steps to keep up with the always changing winds. Yoo and fellow co-founder Sarah Lee argue that the future strength of their company won't be in the current subscription box model but rather in Bombfell's ability to – just like traditional service-oriented retailers – know its customers personally via collected data and information.
"It's kind of like treating our customers as individuals. Department stores back in the day did it really well for people who had a lot of money," says Lee. "And then there's also obviously the convenience factor. Amazon made it really convenient but not everybody wants what is highly rated on Amazon. We are trying to marry the two and make the best of both worlds by making it personalized and just for you and not for everyone else and at an acceptable price point."
Even in cyberspace, the customer is still king and you must always serve him like one.