SUITSUPPLY DEBUTS FALL COLLECTION DURING NYFW: MEN'S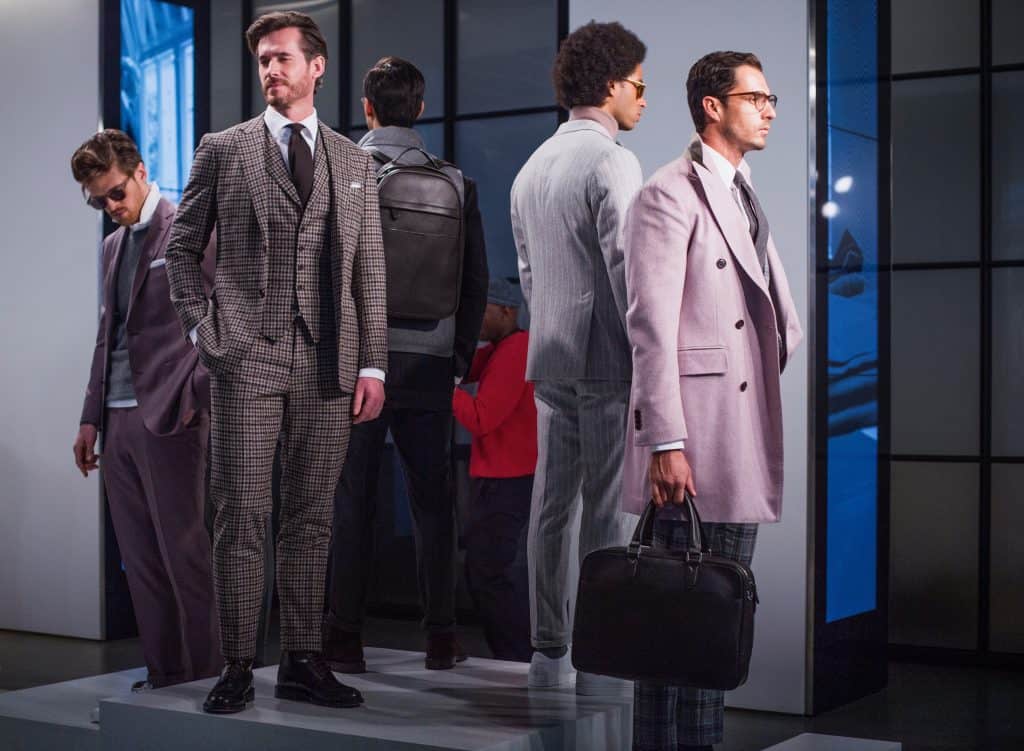 Amsterdam-based tailored clothing company Suitsupply debuted its fall/winter 2018 collection on Monday, February 5 at a special presentation at Cadillac House in New York during NYFW: Men's.
With an Earth tone-rich foundation of sand, camel and pale browns, the brand presented a line featuring moleskin, ultra-soft baby alpaca, and brushed flannel for a luxe collection that's as elegant as it is utilitarian. Cold, silver-grey shades and washed-out pinks in cashmere are complemented by emerald and army green highlights, bringing a sleek, clean aesthetic to the newest line of suits, knits, and outerwear.
Rugged fabrics permeate the collection with muted blue and rich stone-grey tones inspired by the timeless vintage collections of generations-old Biellesi mills—all punctuated by a vibrant array of dynamic textures and bold patterns.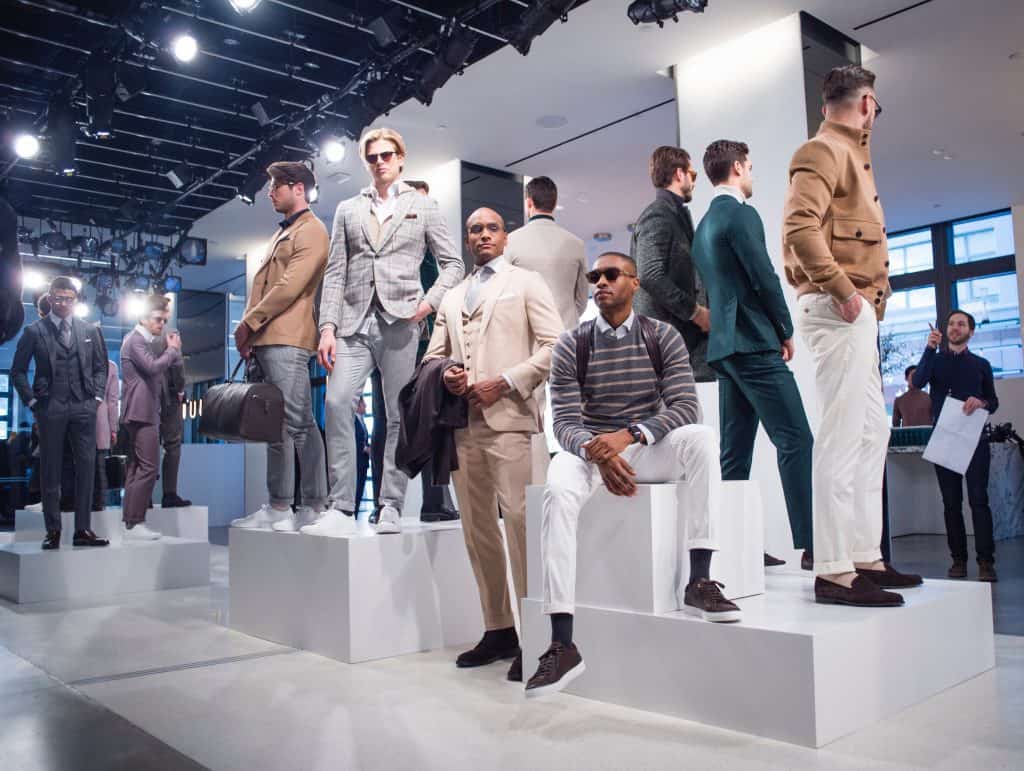 Suitsupply currently operates over 90 stores on 3 continents, including 34 in North America, a market it entered in 2011.
Within the next year, Suitsupply is planning to open stores in Sydney, Stockholm, Helsinki, San Diego, Brooklyn, and Boston.
In October it launched a women's concept called Suistudio with stores in Amsterdam and Shanghai, and New York.
The privately held Suitsupply was founded by Fokke de Jong who still serves as its chief executive officer. It started as online only and opened its first brick-and-mortar store in 2000, 30 percent of the revenue is still generated online.