SUITSUPPLY OPENS ITS 100TH LOCATION IN BOSTON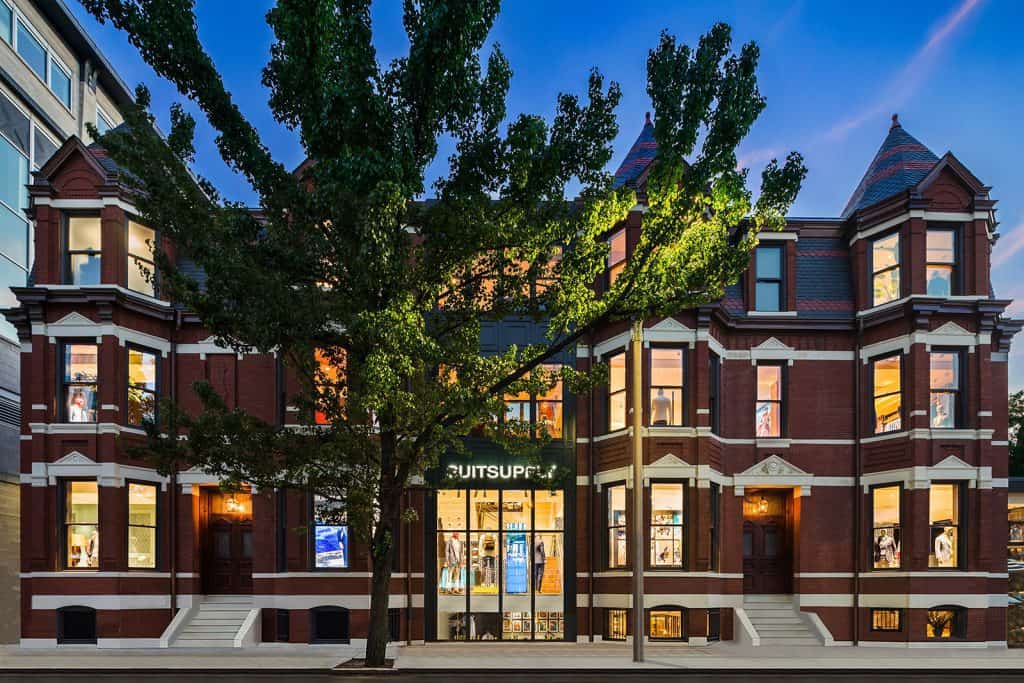 Global menswear brand Suitsupply has officially opened the doors to its 100th international store in Boston.
Suitsupply's 100th store exemplifies the brand's continued commitment to creating destination shopping experiences. Suitsupply Boston spans 9,000-square-feet and is the company's 37th store in North America. In 2017 alone, the company opened 27 new stores in major metropolitan centers around the globe. In 2018, Suitsupply has already opened locations in Sydney, San Diego, St. Louis, Helsinki, Stockholm and Boston. The company plans to open its first store in Frankfurt – and its sixth in Germany – this summer. Moving forward, Suitsupply will continue to expand its physical footprint and grow its in-store and online business across North America, Europe and Asia. The company sees significant opportunity worldwide and expects the business will continue to grow.
"The opening of our 100th location is a milestone for Suitsupply," said Fokke de Jong, Suitsupply's founder and chief executive officer. "We've built a global brand that excites customers. In a time when many brands are closing stores, we believe there is more growth ahead of us than behind us. People are drawn to Suitsupply because of the energy and flair we bring to tailoring. They want to experience our brand and product both in person and online. We're excited for the future and see much opportunity ahead."
Suitsupply was founded in 2000 as a vertically integrated, direct-to-consumer brand that offers customers high-quality products at attainable prices. Since its founding, Suitsupply has consistently grown 20 percent year-over-year.
While the brand started as a webstore, Suitsupply soon after expanded into brick-and-mortar. It created spaces where customers could feel the brand's products and have alterations made by in-store tailors while they wait. Suitsupply was able to expand upon this unique format by choosing attractive spaces with attractive economics not typically sought after by retail brands. This approach – along with the brand's characteristic flair and elegant selection of clothing – has yielded success for the company.