SWIMS: MAKING A SPLASH!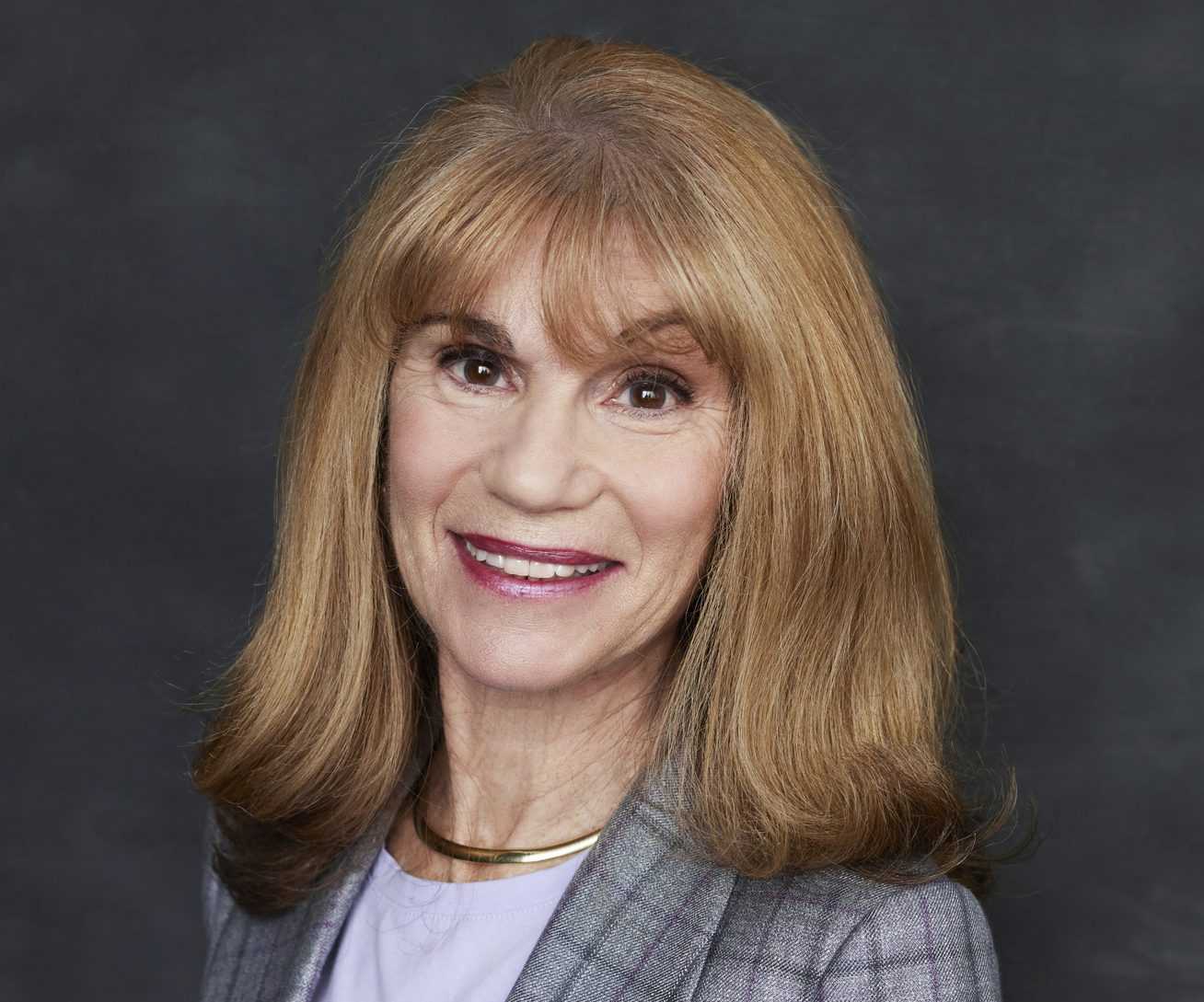 In the two years since a group of investors led by Windsong Brands purchased SWIMS, the collection has come a long way. From a footwear offering expertly designed to be worn in and around water to a full-fledged, great-looking lifestyle collection, this is a brand to add to your menswear mix for spring '23.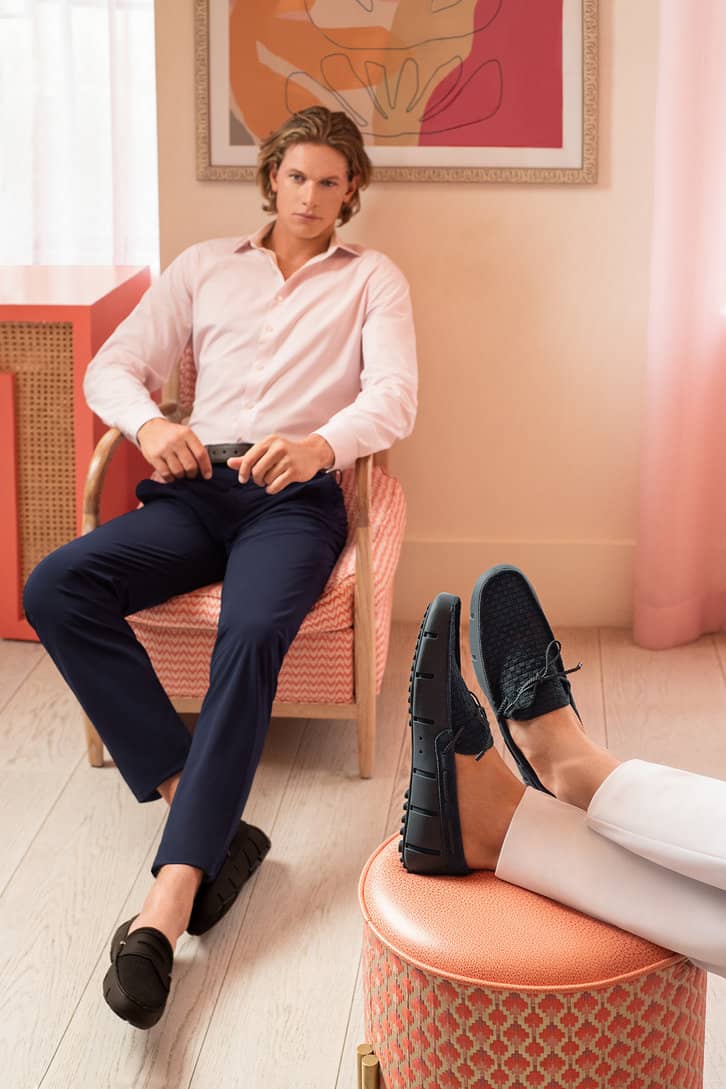 The footwear collection focuses on six core styles and is deservedly famous for its technology-based design including a drainage system that somehow allows water to drain out through strategically placed 'gills.' Knit details and quick-dry fabrics add to the overall appeal of these shoes. I especially loved the braided lace slip-on loafers, the fashion drivers in both core and seasonal colors (plus a fabulous camo suede) and a slide loafer crafted with both an EVA midsole and a rubber outsole for more comfort and traction. (Most companies use just a one-piece EVA sole, which does not provide the traction on wet surfaces.) Retail prices range from $160-$228, sizes go up to 15. (David Sweedler admits they lost sales their first season without enough half and large sizes…) For fall, check out their fashion-right hybrid hiker boots and snow-runner puffer boots, designed to be super stylish while keeping the wearer warm and dry.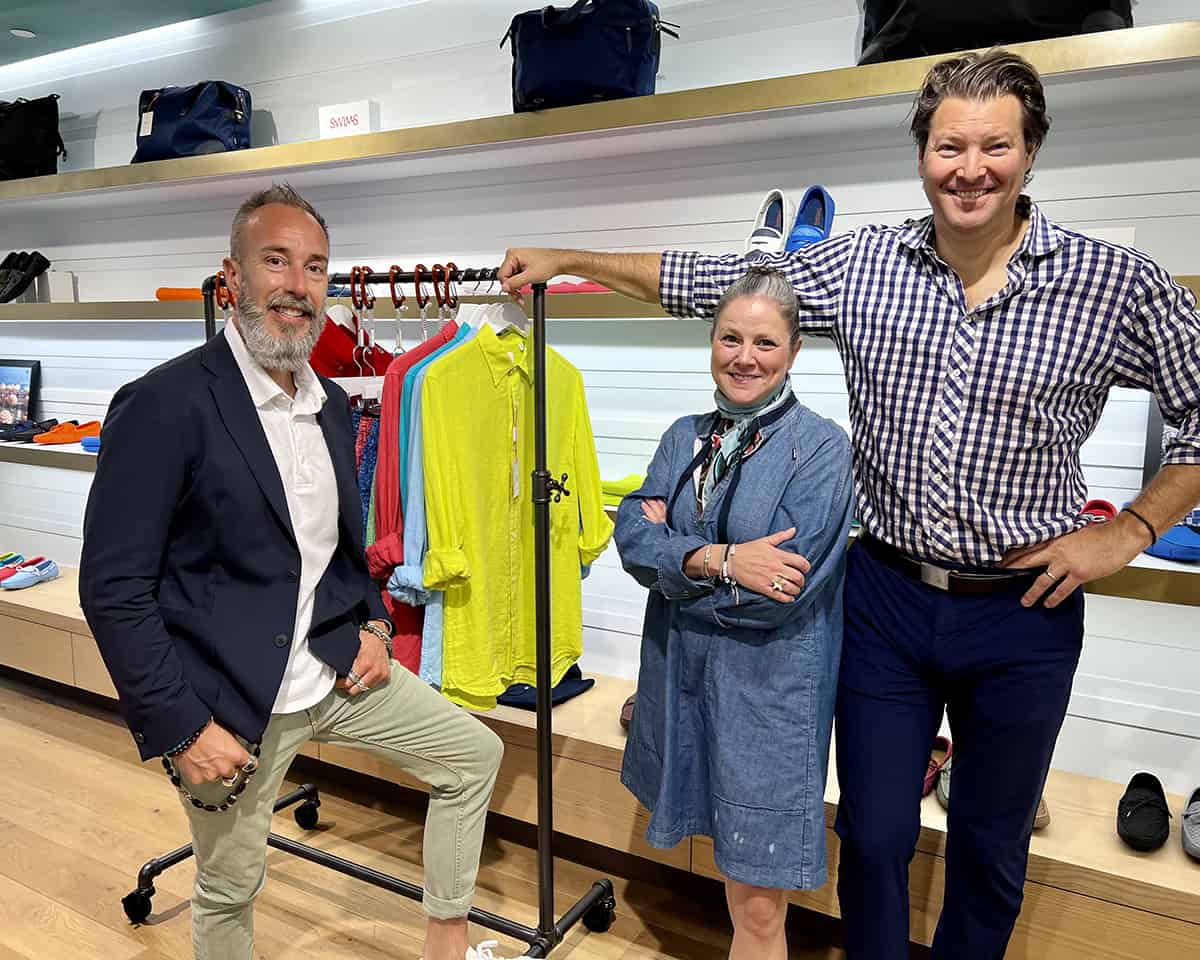 Of course, what is SWIMS without swimwear? The spring '23 men's swimsuits feature a 6.5-inch inseam (a bit shorter and sexier) in a 4-way-stretch quick-dry fabric (with a water seal on the back pocket), packaged in a waterproof bag for a suggested retail of $150. The prints are graphic and colorful (some bold, some subtle) in shades to coordinate with beautiful color-saturated, washed Italian linen shirts ($175 suggested retail). Check out too the super-soft, color-coordinated Peruvian cotton tees ($85) and polos ($125), and drawstring shorts and pants in the Italian linen.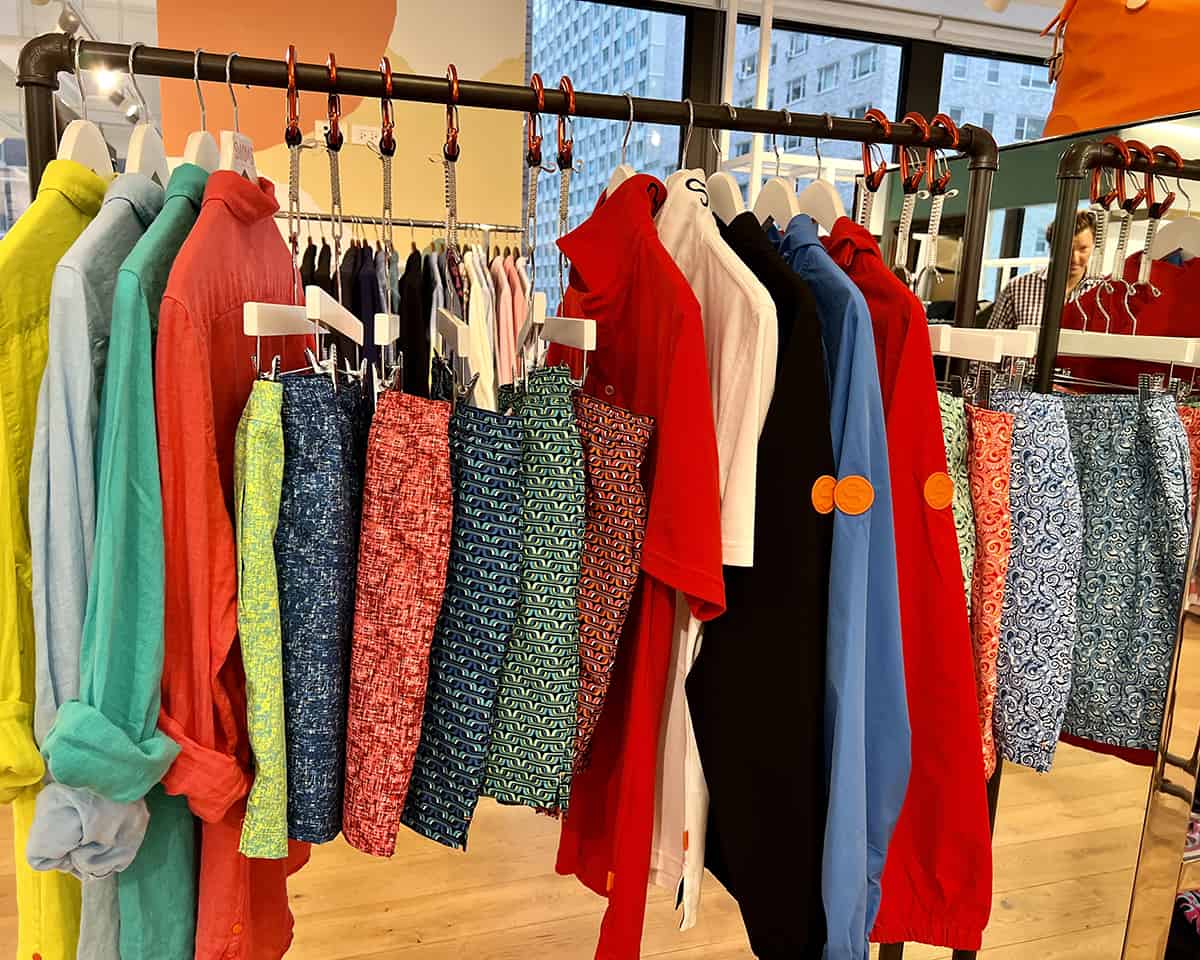 According to Sean Hieter, retailers at recent trade shows were excited to see the rebirth of SWIMS. "It remains modern, dynamic, and has now evolved into a head-to-toe lifestyle collection. Plus, it's perfect timing: just when customers are traveling again, we fill a much-needed void in the market for the right looks at the right retails." Hieter also emphasizes a key truth these days: "Product is all-important, but not without great service."
To dive in: SeanH@swims.com