SWIMS ROLLS OUT EXOTIC CAR RIDES IN NEW YORK AND LONDON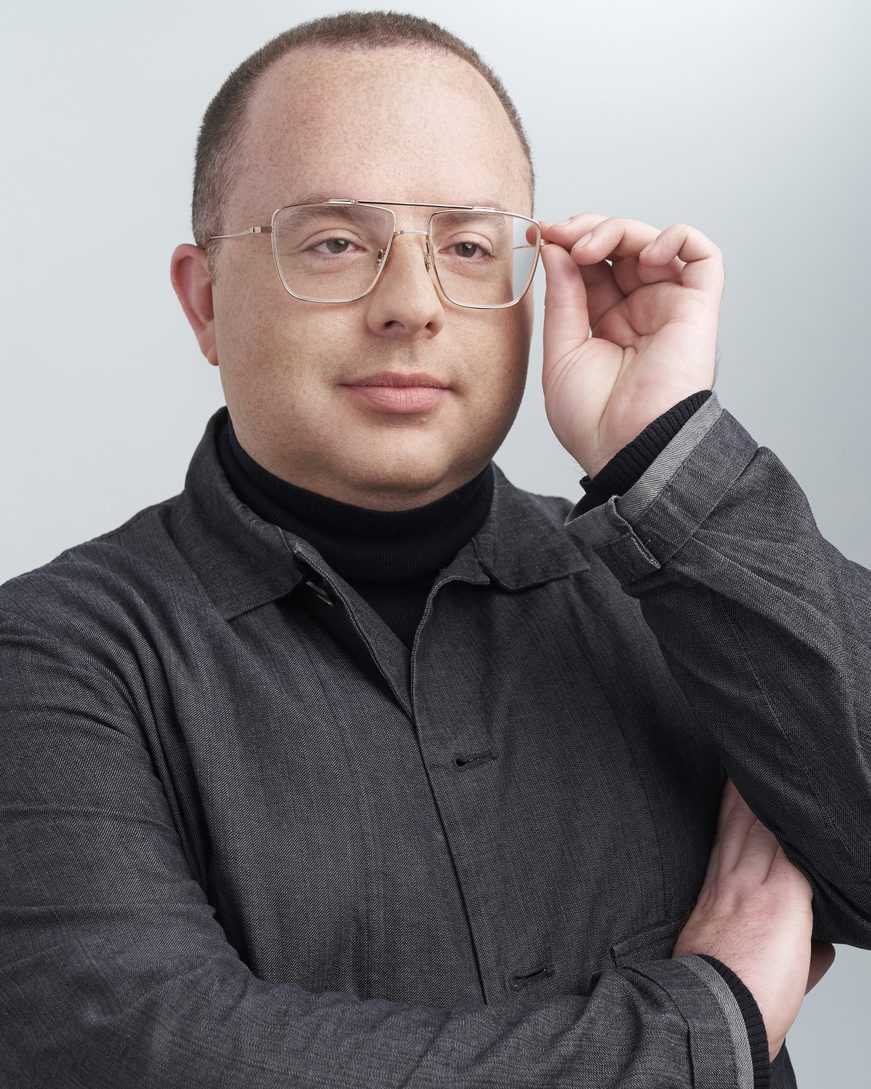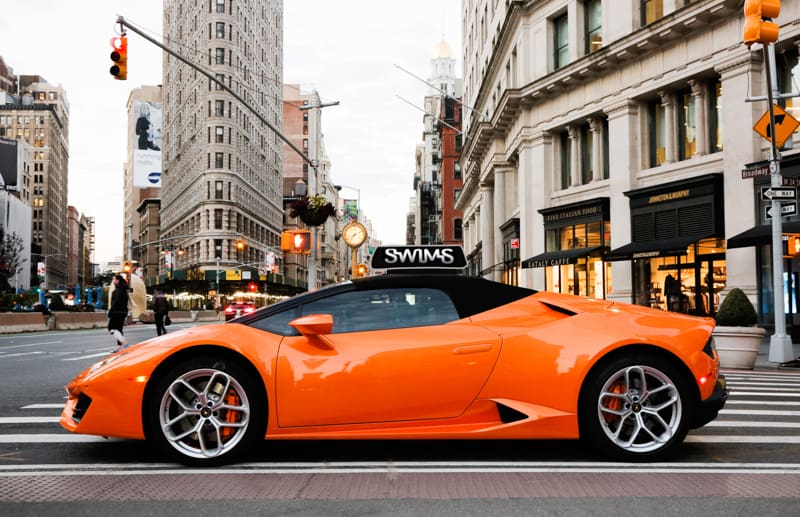 Norwegian lifestyle brand SWIMS is making its foray into the transport industry with the launch of its new ride scheme SWIMSPOOL. As the first fashion company to enter this space, SWIMS is dispatching a fleet of Formula 1 exotic sports cars available to order via Twitter in New York and London.
SWIMS, which remains committed to reinventing classics by way of its footwear and sportswear, now aims to do the same for commuters. Riders have the opportunity to hail a rare, show-stopping orange car in Manhattan or Central London, stocked full of day-to-day essentials including phone chargers, notebooks, pens and key products from SWIMS' fall/winter 2018 collection.
"At SWIMS, we reinvent classics," said Jake Brandman, global president of SWIMS. "SWIMS debuted in 2006 with the mission to create smart and utility-infused footwear solutions for the modern man, and now we want to do the same for how they get around town. We are rolling out our pilot ride service, SWIMSPOOL, to reinvent their commute."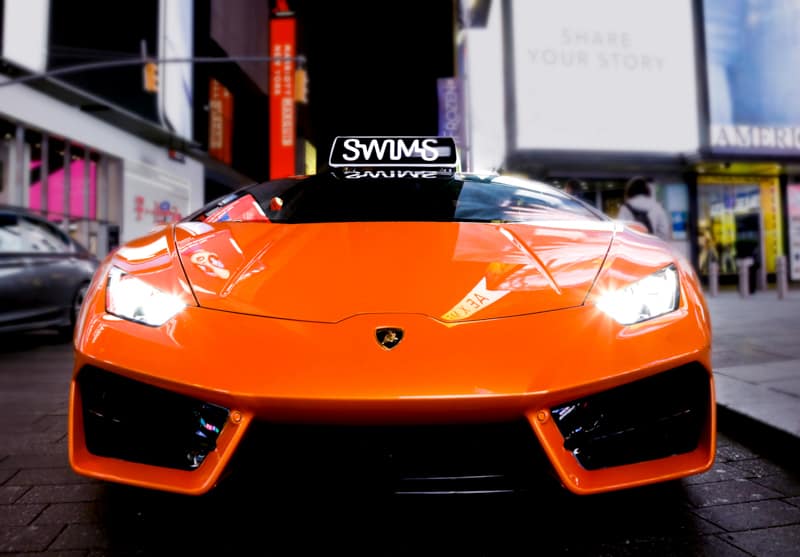 "Off the heels of our fall/winter 2018 line, which encapsulates the Motion Collection, we're all about finding smart ways to move around the city," added Alex Eskeland, co-founder and commercial director of SWIMS. "SWIMSPOOL is the perfect opportunity to get busy New Yorkers and Londoners where they need to be in a more elegant way so they are ready to take on the world."
The SWIMSPOOL pilot will run on October 22, 2018 for one-day only in New York between 9:00 a.m. EST and 9:00 p.m. EST. The service will be available in London for one-day only on October 23, 2018 between 9:00 a.m. GMT and 9:00 p.m. GMT. The service is for hire by tweeting at @SWIMSOfficial using the hashtag #SWIMSPOOL. Participants are subject to SWIMS' terms and conditions, stipulated at: https://www.swims.com/commuting-reinvented.