SYD JEROME FOUNDER SID SHAPIRO DIES AT 86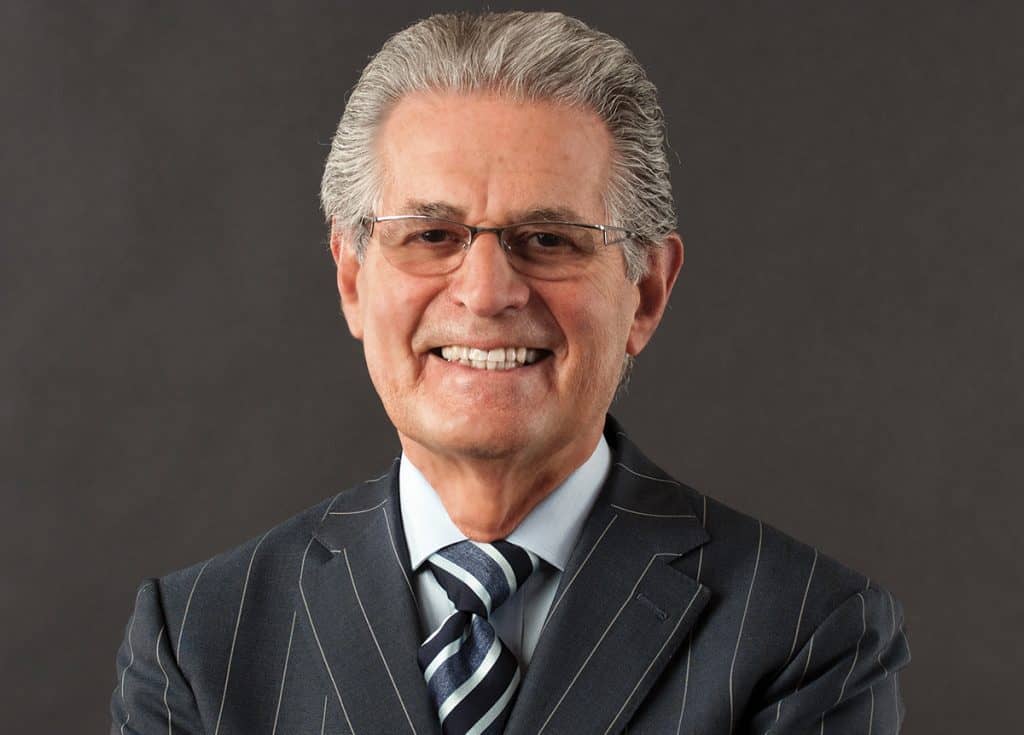 MR magazine is saddened to report the passing of a truly wonderful merchant and human being: Syd Jerome founder Sid Shapiro. He died yesterday, August 20, at age 86 of complications from pneumonia.
Shapiro's merchandising talent manifested itself at an early age: his parents Leo and Sarah Shapiro died when Sid was very young and at age 10, he started working as a stock boy in a local menswear store. The couple who owned the store virtually adopted him and he worked there diligently, learning every aspect of the business, through high school and college.
In college, Sid studied marketing and accounting but neither appealed to him so he joined the Army. After his military service, when he decided he wanted to open his own store, all the menswear vendors he'd previously worked with extended credit, an act of faith that gave him a great start and tremendous confidence. This was 60 years ago and by all accounts, Syd Jerome Menswear has clearly become one of the most admired stores in the world.
Having handed the day-to-day running of the business in recent years to his son Scott (who's worked with his dad full-time since 1984!), Sid remained a tireless worker, still showing up at 5:30 a.m. and refusing to retire ("My customers need me!") His favorite part of the job was "when I put that key in the door every morning," he often said, along with other notable Sid-isms. "I sell expensive overalls." "I don't have hobbies, I don't play golf, my business is my baby." "The most economical way to shop is to buy better goods."
According to Scott, even when he finally convinced his dad to leave the store at 2:00 p.m., he would inevitably get a call by 2:30, asking what's going on and does anyone need him. Scott also recalls how his dad always commanded the room: his dress, his presence, his candor, his genuine appreciation for his vendors and his customers. "He never wavered from his mission to bring the world's best clothing to his clients. Even in a tough economy when other retailers backed away, Sid doubled down. He viewed every economic upturn or downturn as an opportunity. He believed in 'style with reservation,' i.e. the best in fashion but nothing slick or costume-y. He knew his customers love and appreciate quality so he'd seek out only the very best."
From friends in the industry, the unanimous sentiment is that Sid Shapiro was a class act. Says James Shay from Isaia, "It's tough to describe someone who was such a force in our business. It was always amazing for me to observe a true merchant sit down at the table and decide by personal taste where to take his customers. Such instinct and confidence, plus Sid Shapiro was a real gentleman!"
Notes Erik Wilkinson from Eton, "Sid had a remarkable way of making everyone and anyone who walks into his store immediately feel like a friend. And he would get you excited about your visit as soon as he engaged you, because he simply couldn't hold back his passion for the business, his passion for his customers, and his passion for getting them in the right clothes."
Observes Robert Goldman at Psycho Bunny, "What Scott clearly inherited from Sid is a genuine caring for and connection with their customers. This authenticity is the essence of Syd Jerome, enabling a notable bond of trust between the customer and the store. I totally relate to and admire the love that Scott has always had for his dad. They were blessed to have worked together for 34 years." Adds Rian Gardiner of Sand, "Sid Shapiro is revered by everyone in the menswear industry because he was so driven and passionate about his product and his customers. I never met anyone who loved the business more than Sid! He created an Elite Boys' Club like no other."
Says Joe Barrato, who worked closely with Sid at Brioni, "Sid was always an inspiration to me: his integrity and passion for his business were unique. He built a great institution and I know he was so proud to have Scott continue his legacy. He is one of the last from a generation of true merchants; the entire industry, and I, have lost a great friend." Adds furnishings designer Edward Armah, "Sid was always on a mission to show you the best garment in his store. He had a great sense of humor but what I adored most about him was the uplifting words he showered me with, encouraging me to press on because what lies ahead of me is greater than what I've so far accomplished…"
David Levy from Levys in Nashville also shares beautiful memories. "I smile when I think of Sid and his frequent message to me: "Go get 'em Kiddo!' He was the prototypical self-made man: you could feel his charisma and incredible people skills as soon as you met him. I first met Sid on an Italian government-sponsored trip to Italy and he was clearly the best-dressed, most polite, most respectful retailer in the group, totally gracious and appreciative of his hosts. Of course, he did things his way (and without a computer!) and Scott has managed to respect that, doing a wonderful job of building on Sid's legacy. Above all, Sid was so proud of his three sons and grandchildren and would do anything for his family, the only thing he loved more than his work."
Sums up Michael Holdstein from Peerless, "Sid was a legend, an icon, a visionary, and one of the sweetest and most caring men in our industry. I've known him for more than 25 years and he was always so gracious and welcoming to everyone who stepped into his store. I'll miss his warmth, his reference to everyone as "kid," and his passion for our industry. All of us at Peerless are honored to have Syd Jerome as a customer and to call Sid Shapiro a friend."
Sid is survived by Cissie, his loving wife of 65 years, his three adored sons Lee (Valerie), Scott (Allison) and Jeff (Nancy), and his seven beloved grandchildren: Danny, Traci, Jake, Sara, Zack, Max and Jordan.
Funeral services are tomorrow, Wednesday, August 22, at 12:30 p.m. at:
North Suburban Synagogue Beth El
1175 Sheridan Rd.
Highland Park, IL 60035
The service will be followed by Shiva at 1180 Sheridan Rd. on Wednesday afternoon, Thursday, Friday until sundown and Sunday. For those so inclined, instead of flowers, consider a donation to the Gastro-Intestinal Research Foundation (giresearchfoundation.org) or Jewish United Fund (juf.org).
We will miss you Sid Shapiro, and thank you for the passion and inspiration you've always shared with all of us.