TAILORED BRANDS ADDS TO EXECUTIVE TEAM
Tailored Brands, owner of such retailers like Men's Wearhouse and Jos.A. Bank, has announced the appointment of Frank Hamlin as executive vice president and chief marketing officer and Boris Sherman as executive vice president and chief technology officer. Hamlin will report to Tailored Brand's chief executive officer Doug Ewert, while Sherman will report to Tailored Brand's president and chief operating officer Bruce Thorn.  Both will serve on the company's executive management committee.
These two men were brought on with the goal to drive the company's marketing and omni-channel innovation strategies. Both executives bring to Tailored Brands extensive experience developing and overseeing successful omni-channel marketing and technology strategies for large retailers with robust loyalty programs.
Hamlin most recently served as chief marketing officer for Fortune 500 company GameStop where he oversaw the brand portfolio, loyalty, CRM and global omni-channel marketing strategy spanning over 7,400 stores and 40 million loyalty program members.  Previously, Hamlin was executive vice president and general manager of marketing and e-commerce for Guitar Center.
Sherman joins the company from L Brands where he was senior vice president of omni-channel technology and oversaw all customer-facing digital, store, credit and call center technologies for the L Brands portfolio of retail brands. Prior to joining L Brands, he was vice president of information technology for OfficeMax and managing director and chief architect at United Airlines.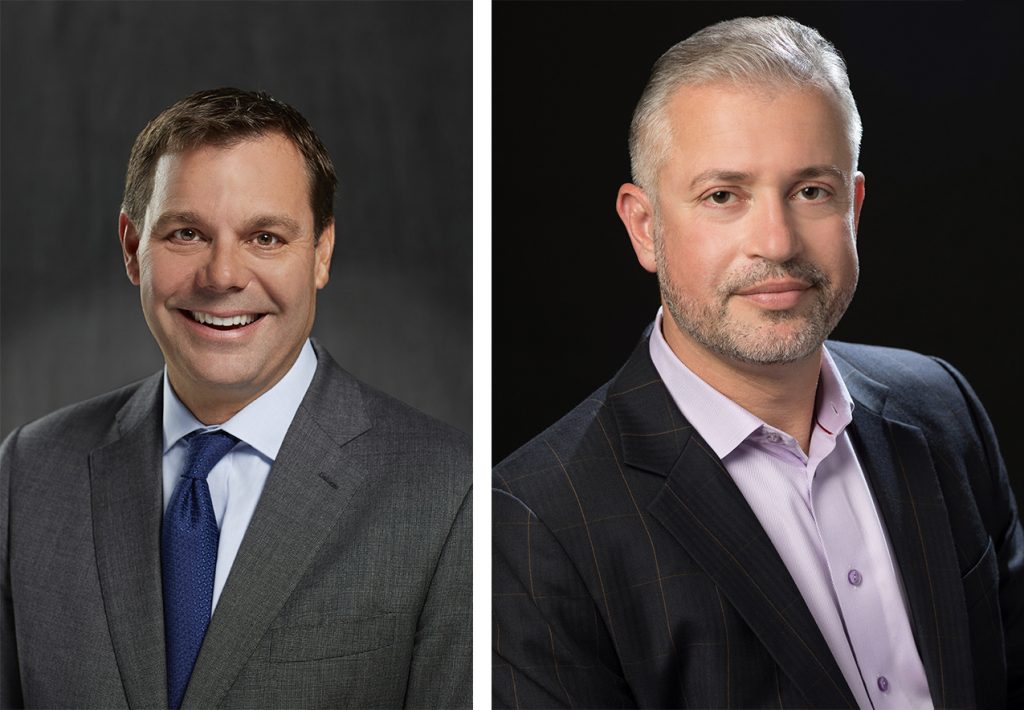 "We are very excited to welcome Frank and Boris to Tailored Brands," said Doug Ewert, CEO of Tailored Brands. "Frank brings us deep digital marketing expertise with proven ability to drive traffic, increase brand engagement and enhance customer loyalty programs. Boris is a strategic leader with more than 20 years of experience driving customer facing technologies that deliver business value. These executives have the leadership and technical expertise to help us achieve our vision of delivering the best omni-channel experience for men who want to look and feel their best."
Hamlin said, "A customer-centric approach is incredibly important and that's at the heart of Tailored Brands' strategy," commented Hamlin. "I am looking forward to executing a data-driven, personalized marketing strategy that attracts new customers and rewards current customers for their loyalty."
Sherman added, "Tailored Brands owns a portfolio of iconic brands and I am looking forward to finding new ways to leverage technology to deliver seamless and memorable experiences for our customers.  I am energized to take the helm of this talented technology team as we look to further strengthen Tailored Brands' omni-channel capabilities and drive operational excellence throughout the organization."