TAILORED CLOTHING MAKERS GET AGGRESSIVE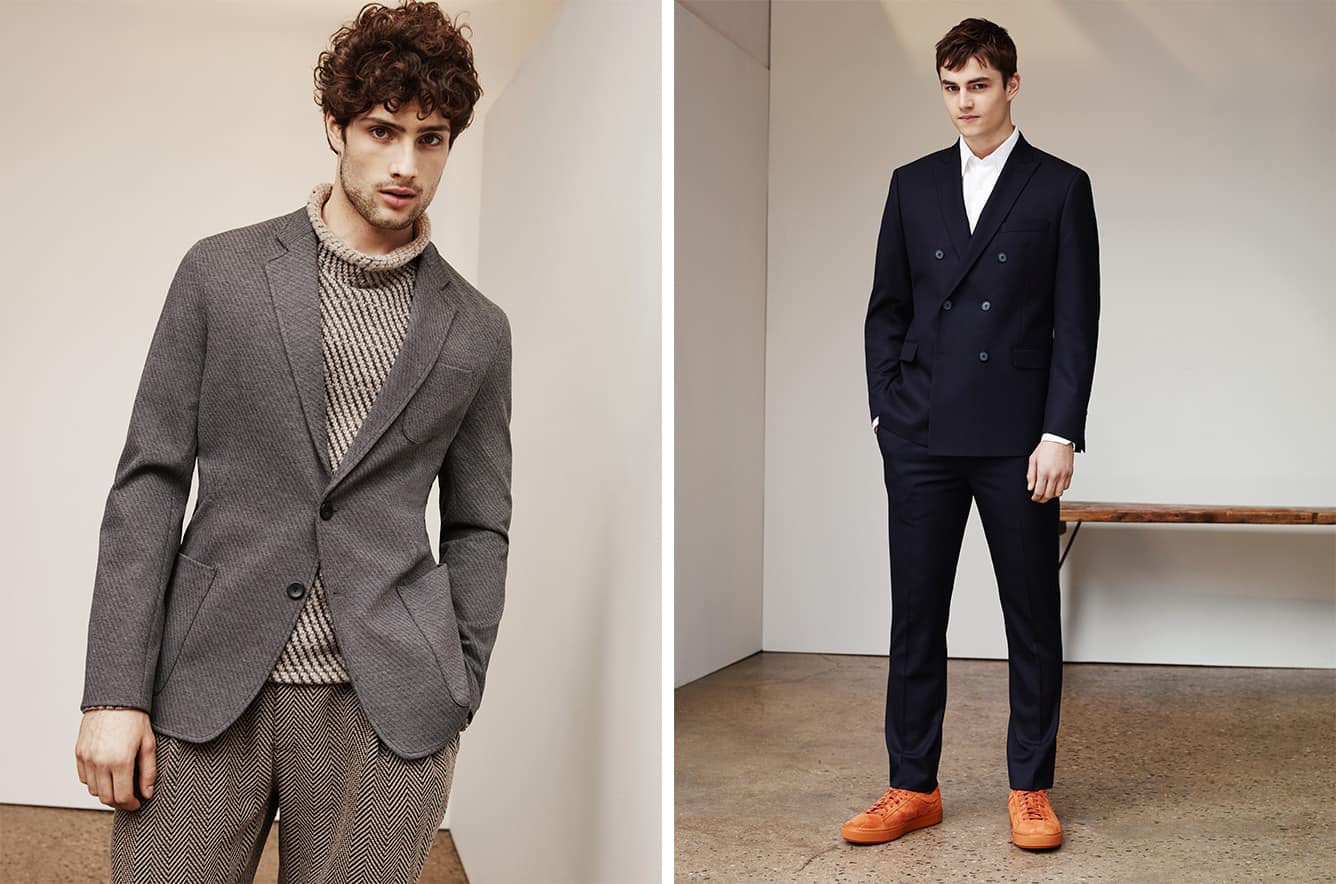 The tailored clothing market is changing and vendors now face very different issues than they did in the past. These include the widespread acceptance of "business casual" dress codes, the pressure to diversify (merging clothing and sportswear) or enter into collaborations and partnerships, competition with new online sellers and flash sales, and the rapid growth of made-to-measure, among others. But for the wise, new challenges mean new opportunities. Here, we speak with four clothing experts on how they're changing their business in these rapidly changing times.
No one in the industry knows tailored clothing like Ronny Wurtzburger of Peerless Clothing, who has spent his life in the business and now makes suits for virtually every great designer/brand/celebrity in the industry including Calvin Klein, Ralph Lauren, Hart Schaffner Marx, Ryan Seacrest, Michael Strahan and Michael Kors. Undaunted by corporate America's endorsement of casual dress codes, Wurtzburger observes, "The fact of the matter is that young guys have established their own dress code, be it for work or for going out. Many are wearing dark suits with open-collar white shirts and white sneakers. These jackets are slimmer with higher armholes and notable waist suppression; the trousers are narrow and tapered to give a longer trimmer look. No one dictated this uniform: it's a look young guys adopted because it's comfortable and cool-looking."
Wurtzburger also points out that despite the current popularity of various shades of blue, a recent New York Times supplement on Top Lawyers featured most of them wearing dark classic suits in either charcoal, navy or black. "There were four guys in plaid, and two (Southerners) in tans but apparently, dark classic suits remain the eternal success symbol."

According to Wurtzburger, suit sales at retail are healthy but separates are exploding in charcoal, navy, and black in that order. He believes that for fall '18, the right stripes will be all-important. "Most importantly, there will be a comeback by model, rather than by color. We'll sell three-buttons, a shorter more modern DB model, more vested suits, more peak lapels. Although there's much innovation in high-tech clothing and stretch is still number one, retailers cannot live by stretch alone, nor by a single model."
As for increased wool prices out of Italy, Wurtzburger projects this will mean suit and sportcoat prices will go up five to 10 percent for fall '18. "This is long overdue, it's time to implement it," he says. "We're the only industry where prices have actually gone down over the years: there needs to be a reckoning. Retailers will need to understand that certain margin expectations are no longer realistic."
Wurtzburger insists that it's not all gloom and doom, however. "We're optimistic. Everyone knows the internet is gaining share but the big retailers will balance in-store and online and they'll be okay. (Their biggest problem with online business is returns: customers buy several sizes and send back the ones that don't fit in no condition to re-sell. This is why MTM is such a good option for them.) For better specialty stores, tailored clothing is still about personal service: men need direction, they crave personal attention. So the upscale independents will be okay."

Another reason for optimism, according to Wurtzburger, is the prolonged popularity of brands. "Branded clothing is still a major force: as long as licensors move forward with compelling advertising, brands will prevail. At the same time, many stores want to increase their penetration of off-price so private label lines are becoming more important."
According to Michael Parker, SVP of Sales at Lanier, the disruption at retail will continue.  "To respond to this challenge, our strategy at Lanier Clothing is to think differently and create a more compelling product and experience for the consumer. Here are three examples of innovations the company has brought to market this year:
"Performance-based, ready-to-wear suits: Gone are suit pants that need to be hemmed. We've launched Reaction Techni-Cole clothing, which is a line of active-inspired, ready-to-wear suits with two ­key innovations: a finished-bottom suit coupled with stretch technology embedded in every component of the product."
"Supremely comfortable lightweight suits: We're changing the experience of how tailored clothing feels—it's lighter, breathable, comfortable—all while maintaining the appearance of a classic suit. We signed a new comprehensive license with Cole Haan and will be introducing lightweight Zero Grand Clothing for spring '18 and a sequel line of sportswear and dress shirts for Fall '18.  Now the loyal Cole Haan customer can expect the Zero Grand experience from head to toe."
" Affordable luxury for the Millennial: Finely tailored clothing made from Italian fabric meets an attainable price point. This year we purchased Strong Suit, a premium line of fashion suits separates and dress shirts aimed at the Millennial customer in the better channel of distribution in stores such as Nordstrom's, Dillard's and better specialty stores.  Our template uses fine Italian piece goods produced in our factory in Mexico. The garments are light in construction and fit close to the body. Our strong social media campaign is helping drive business to the retailer through made-to-measure events."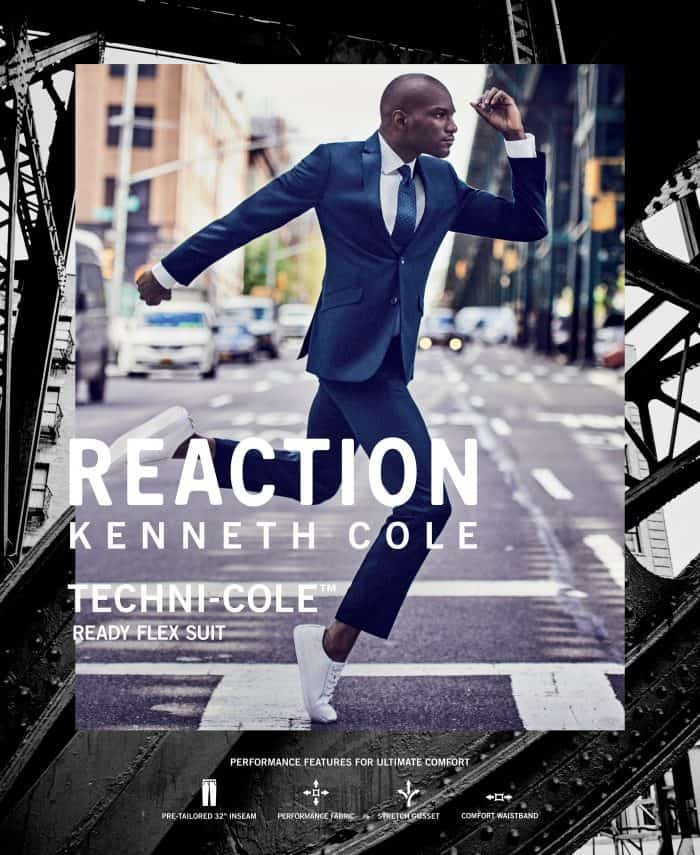 At the high end of the market, Chicago-based Oxxford Clothes' business is unique in the tailored clothing universe, selling in upscale stores ranging from Neiman Marcus to Taylor Richards, Wilkes Bashford, Hubert White, Maloufs and Larrimors (as well as private label in a few legendary stores). Says Oxxford president Bob Denton, "We moved into our new Chicago factory in July and things are going really well. We're hiring and training new craftsmen and our business is growing. (Of course for us, since we're not a huge company, a few dozen additional units is a notable increase in volume.")
According to Denton, the suit to sportcoat ratio is now 45/55. Suits currently open at $3,995 and go all the way up, depending on the fabric. (The sweet spot is $4,000-$5,500.) Sportcoats run from $3,500 to $6,000 (cashmere), while trousers (a relatively modern fit in an exclusive construction) retail from $695-$1,295. "We're selling more expensive suits than in the past," says Denton. "But interestingly, our custom suits are not that much more expensive than our off-the-rack; there's an upcharge to make the pattern, but there's significant handwork in everything we do." Denton also points out that Oxxford's business is a profitable one for retailers. "Gross margin dollars are more important than initial markup," he observes. "Imagine making $2,500 on every suit sold."
From a fashion perspective, Denton says he's selling more vests than ever. "We're also selling more interesting fabrics: alpaca/silk blends, cashmere, Harris Tweed for a new generation that never wore it. In suits, we're selling more plaids and fewer stripes. It's a gray and navy world but high blues are still strong for us."

But Denton's main reason for optimism is the growing interest of young people in this handcrafted, heritage, made-in-America brand. "We get lots of young people curious about the brand; we're followed by many bloggers. Although we do have some Millennial customers, few can afford us just yet. Still, the good news: every day in America, there's a new 50-year-old!"
For designer Andrew Fezza, the key to his success in the value-priced market – and the biggest challenge he continues to face – is differentiation. "People want to feel they are special, so they are looking for clothing that makes them feel unique, confident, and comfortable amidst a sea of merchandise that often looks the same," he says.
"One way I do that is by integrating tailored clothing with sportswear, and active and casual looks," he continues. "At my price point ($350-$400 ticket prices), I cater to a lot of younger consumers, and I find it's not uncommon for them to take apart one of my suits and wear the jacket with denim pants. We encourage our customers to mix and match with other components."

Another strategy: Fezza sells different pieces to his brick-and-mortar accounts – primarily value-priced stores — than to e-commerce accounts. "You can't sell the same product to everybody," he notes. "And I think this is working; overall, our business is good and we're finding a slow but steady growth in our specialty store business."
In terms of offering something "different," Fezza notes that the silhouette he currently favors is a slim jacket shown with fuller pants; however, he's also doing well with sportcoats in a fuller silhouette that looks more like sweater jackets. "At the end of the day, the fabrics I use dictate the cut of the jacket.  But just as importantly, I feel that men can be comfortable with more than one trend."
For his upcoming collections, Fezza is focusing on earthy colors, such as camel and saddle, along with cool greys, rich burgundies, and midnight blacks. He predicts plaids will popular – especially windowpanes and glen plaids; he might use the same pattern but scaled differently for jackets and pants. He's also seeing some movement in double-breasted jackets.
Bottom line: while Fezza wants his clothing to maintain his signature point of view, he's aware that today's customer requires newness. "You have to offer the guy a reason to add it to his closet," he explains.