THE TAILORY CELEBRATES THE LGBTQ+ COMMUNITY WITH TECHNICOLOR EVENT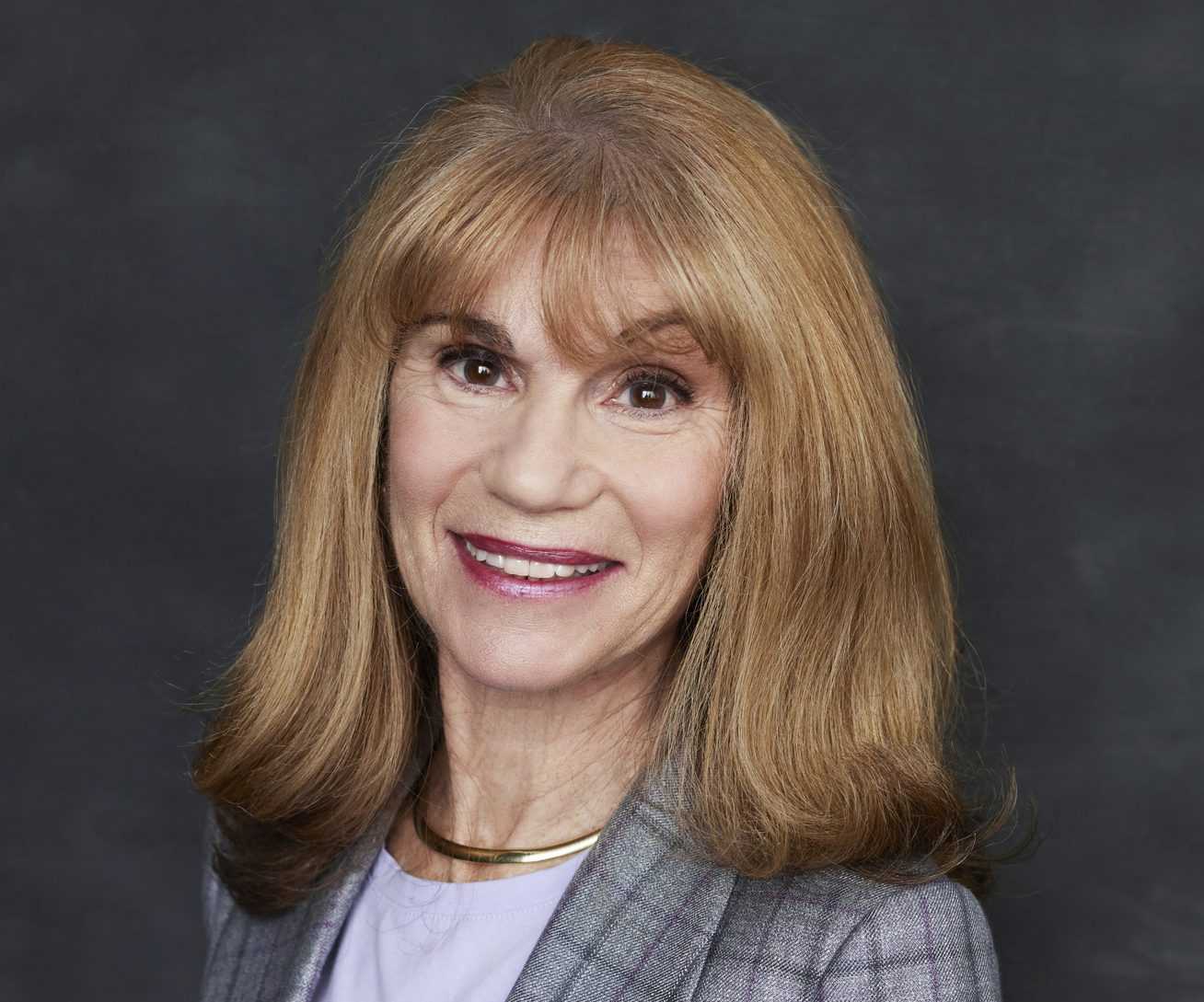 What an off-the-charts exciting fashion event Monday night when The Tailory New York (a custom clothing company that combines modern fashion design with the heritage custom tailoring) celebrated the LGBTQ+ community with a technicolor collaboration designed by founder and creative director Shao Yang. All fashion was modeled by the LGBTQ+ community, including actor Ryan Jamaal Swain of hit TV show Pose. The collection also featured the artwork of New York queer artist Justin Liam O'Brien. The evening proudly benefited the Point Foundation, which empowers promising LGBTQ+ students to make a significant impact on society. For every suit purchased from the show, The Tailory donated a suit to a student from the Foundation.
From a writer's perspective, the explanatory notes for the presentation were almost as fabulous as the clothes. To quote from the program: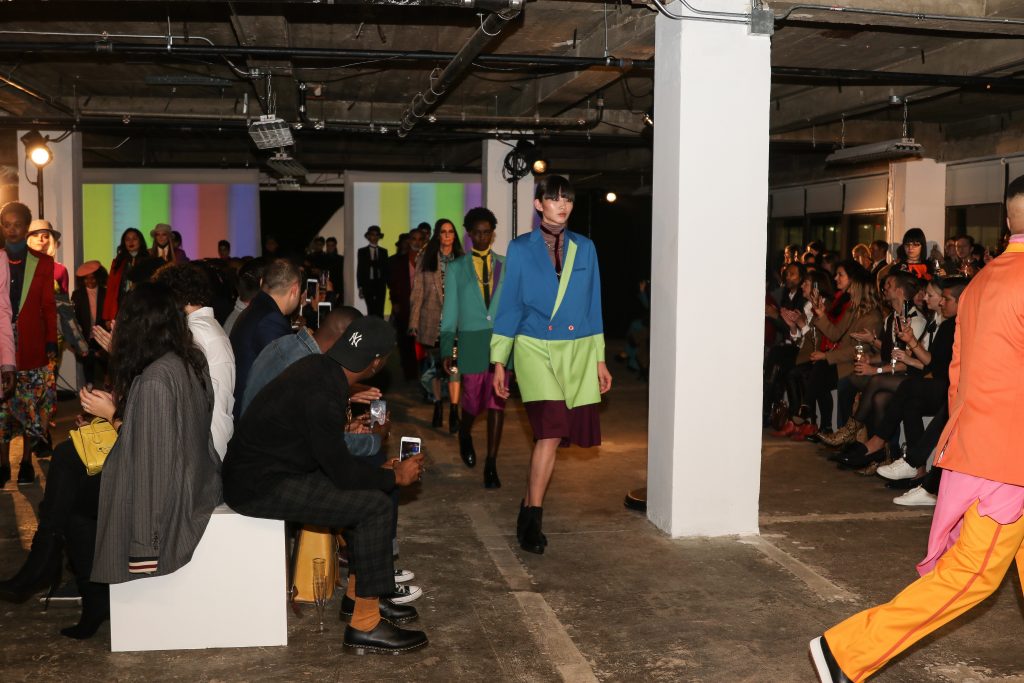 "When designing a custom suit, we always ask ourselves: Who is the wearer? What are they trying to communicate to the world around them? As such, custom suiting can either fulfill or subvert societal expectations by communicating a self-determined image of self to the world around us. By extension, the power of fashion, in general, lies in its ability to alternatingly signal and shape the psyche of the wearer. Group membership, world views, and personal values are simultaneously reflected and solidified through the clothes we wear.
"The 1990s, in particular, were rife with a multiplicity of fashion subcultures whose genesis was linked to iconic works of music and film, political activism, and a rapidly globalizing culture enabled by unrelenting developments in technology, such as cell phones and the World Wide Web. Difference was celebrated and respected, and distinct group membership was encouraged. Grunge, Skater, Goth, and Prep coexisted with the Industrial, Hip Hop, Club Kid, and Ball scenes cross-pollinating and infinitely multiplying identities more vibrant and complex than ever before in history."
Congrats to the amazing Shao Yang and the Tailory, to Gladson New York and Vitale Barberis Canonico (suppliers of cloth and support for the show), and to a terrifically talented group of young designers, models, artists, photographers, stylists, musicians, and trendsetters of all persuasions. The future of fashion has never looked more promising!
If you would like to support the cause and purchase a suit, contact The Tailory at info@thetailorynyc.com and mention 'Technicolor Subculture' when booking an appointment.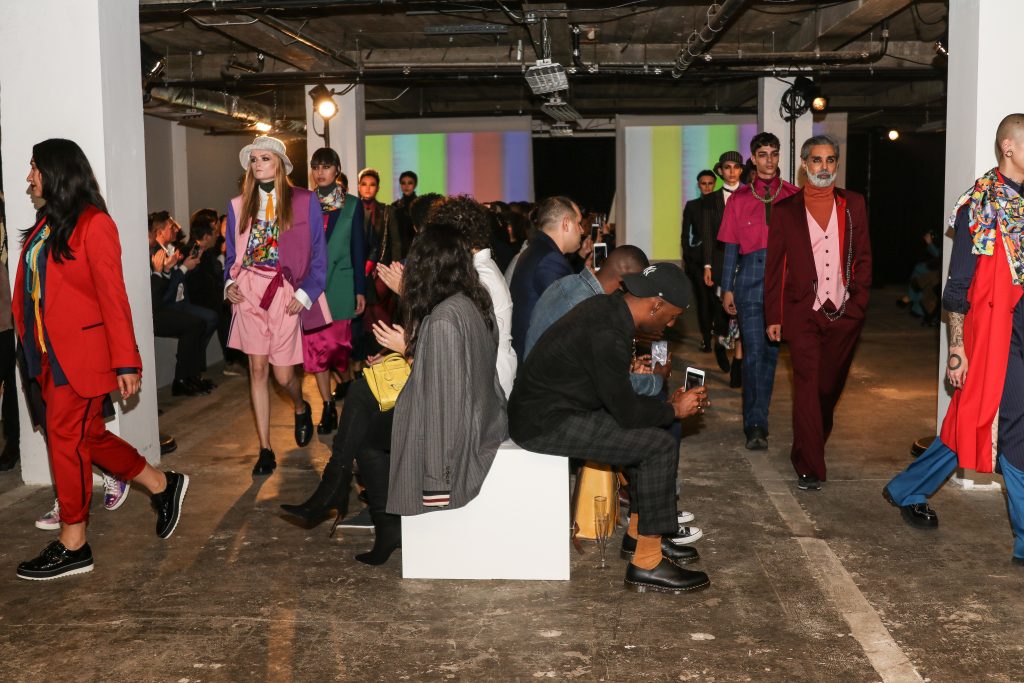 Photos by Geoffrey Nurse