TARGET REVEALS DESIGN ELEMENTS OF NEXT GENERATION OF STORES
Target Corporation has unveiled design elements for the company's most ambitious store re-design to date, with plans for the first fully re-imagined store to open in the Houston suburb of Richmond near Grand Parkway Southwest. From the stage at Shoptalk, the retail and e-commerce event held in Las Vegas, Target's chairman and CEO Brian Cornell introduced Target's newest store redesign plans as part of the company's commitment to invest billions of dollars over the next three years to re-imagine hundreds of existing stores.
"With our next generation of store design, we're investing to take the Target shopping experience to the next level by offering more elevated product presentations and a number of time-saving features," said Cornell. "The new design for this Houston store will provide the vision for the 500 re-imagined stores planned for 2018 and 2019, with the goal of taking a customized approach to creating an enhanced shopping experience."
In October, Target will open its first fully re-imagined store 35 miles southwest of Houston, located off of the Grand Parkway Southwest in Aliana's Market Center. There, the new 124,000 square-foot store will offer guests the newest shopping experience as Target evolves its stores.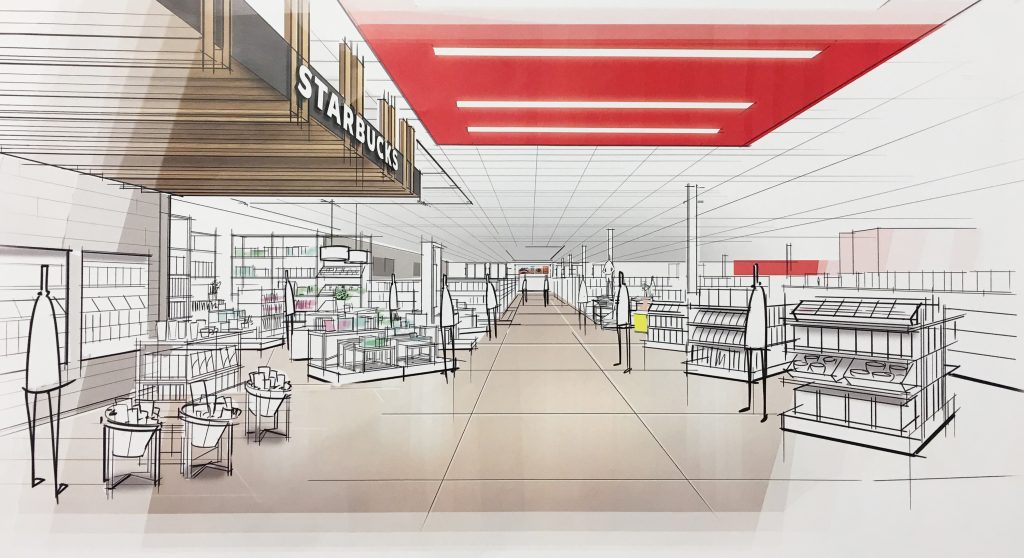 In addition to the Houston location, 40 additional stores will receive elements of Target's next generation re-design when they are updated in October 2017. Guest feedback from this new design will influence Target's customized approach to the 500 stores being re-imagined in 2018 and 2019.
The modernized design features will include glazed, large glass windows at the front of store, stenciled concrete floors and unique lighting throughout. Additionally, the new design offers two entrances, each with a specific guest need in mind. Guests can enter through one entrance to find displays of exclusive brands and inspiring seasonal moments, and the other for easy pick-up of online orders and groceries.
Elevated, cross-merchandise product presentations will amplify Target's exclusive assortment across apparel and accessories, home, jewelry and beauty, encouraging guests to browse.
For time-starved guests, the second entrance will offer easy access to grocery, a wine and beer shop, self-checkout lanes and a dedicated order pickup counter within steps from each other.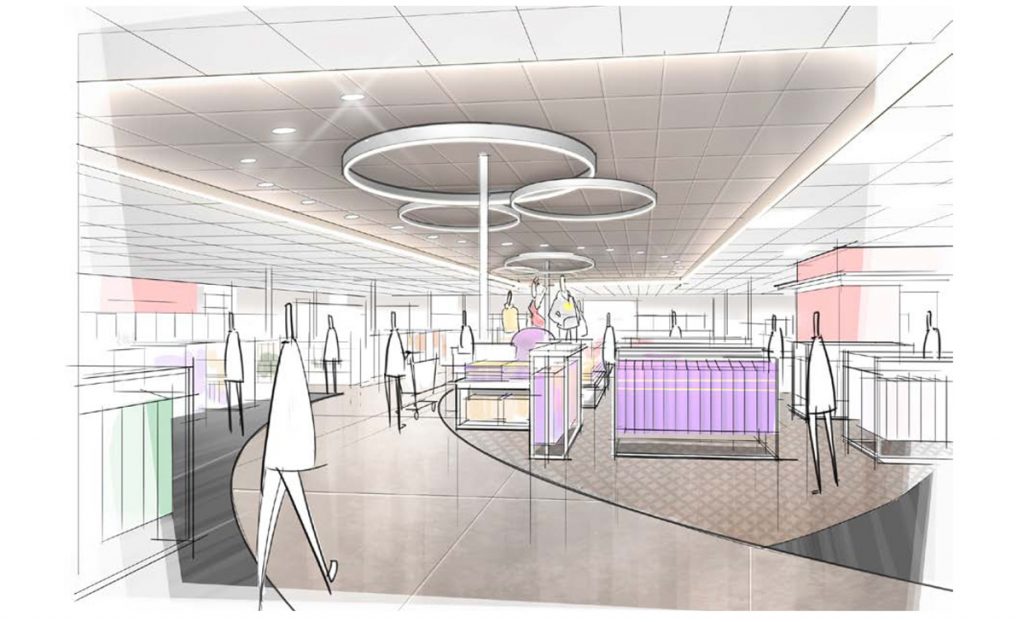 Outside this entrance, guests will find dedicated parking spaces where team members will bring out online orders.
An enhanced grocery department design will feature woodgrain fixtures, a robust assortment of fresh produce as well as quick grab-and-go options and meal solutions.
New for Target, curved, more circular center aisles will feature merchandise displays to engage guests with compelling products in unexpected places.
Store team members will be equipped with new technology – available in all stores this fall – to search inventory, take payment from a mobile point-of-sale system and arrange delivery, all from the sales floor.
Target's investment to re-imagine 600 stores by 2019 is part of the company's strategy to create a smart network, with stores, digital channels and supply chain working together to meet guests' needs. This announcement follows Target's previously shared plans to open more than 100 small-format stores over the next three years, curating the best of Target for dense urban neighborhoods and college campuses.