TED BAKER TO OPEN WOOSTER STREET STORE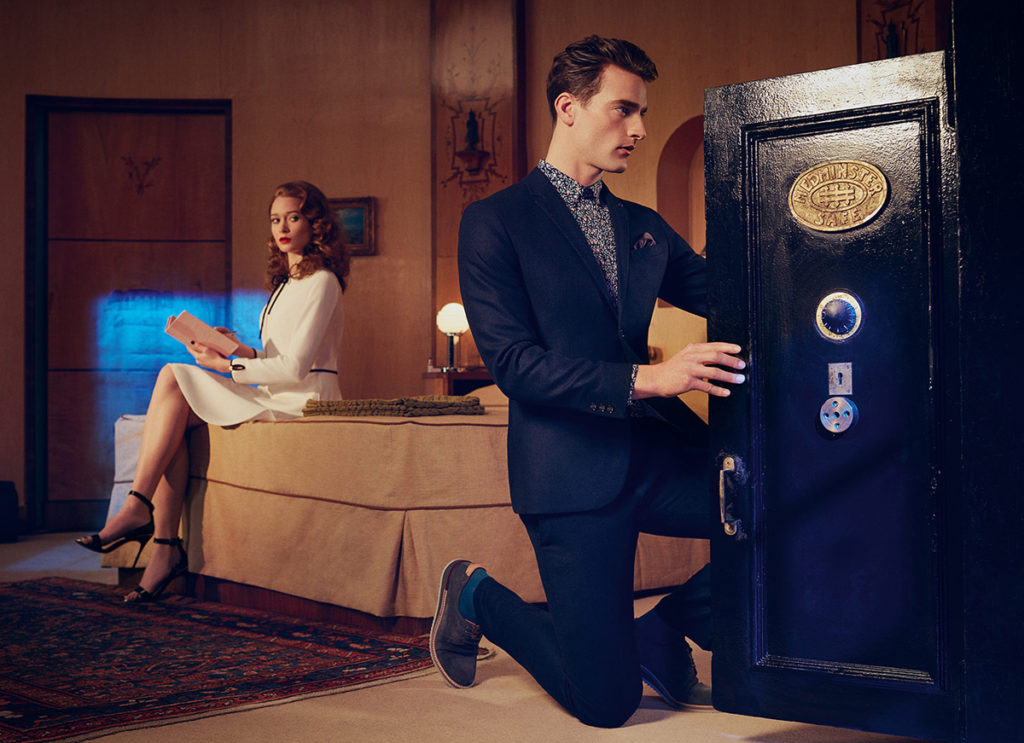 British lifestyle brand Ted Baker London will open the doors to its new SoHo store at 117 Wooster Street on Friday, September 23. The store will initially feature the company's autumn/winter 2016 collections of menswear, womenswear, and accessories.
In addition, the Wooster Street store will feature a carefully selected group of one-of-a-kind lifestyle goods, including limited edition surfboards crafted in collaboration with British surfboard company, Gulfstream;  Ted Baker bicycles, designed specifically for the Wooster Street store by British bicycle manufacturer, Quella; and four limited-edition skateboards by East London skateboarding company, Lovenskate,  featuring artwork inspired by aspects that are quintessentially NYC and London.
The store's design will reflect the pop art scene that enveloped the SoHo neighborhood in the 1960's, playfully approaching the theme of New York vs. London through artful screen-printed icons projected throughout the space. Moreover, the brand has partnered with Pop International Galleries, which will curate a rotating exhibition featuring works for sale by artists such as Dom Pattinson, UR New York and SEN2. Pattinson has also created a one-of-a-kind piece for the new store, which will be permanently on display in the storefront window.
The company will also launch its first collection of one-of-a-kind furniture at the store, featuring over 100 pieces of repurposed mid-century modern furniture, including media consoles, settees and bar carts, in Ted Baker's signature bold colors and patterns.
During the shop's grand opening weekend, Ted Baker will offer limited-edition tote bags featuring art by Pattinson as a gift with any purchase. In addition, a portion of the proceeds from grand opening weekend will benefit Creative Art Works, a non-profit organization that has been at the forefront of change in the urban community through art programming since 1986.