THADDEUS O'NEIL TEAMS UP WITH BIRDWELL ON BOARD SHORT CAPSULE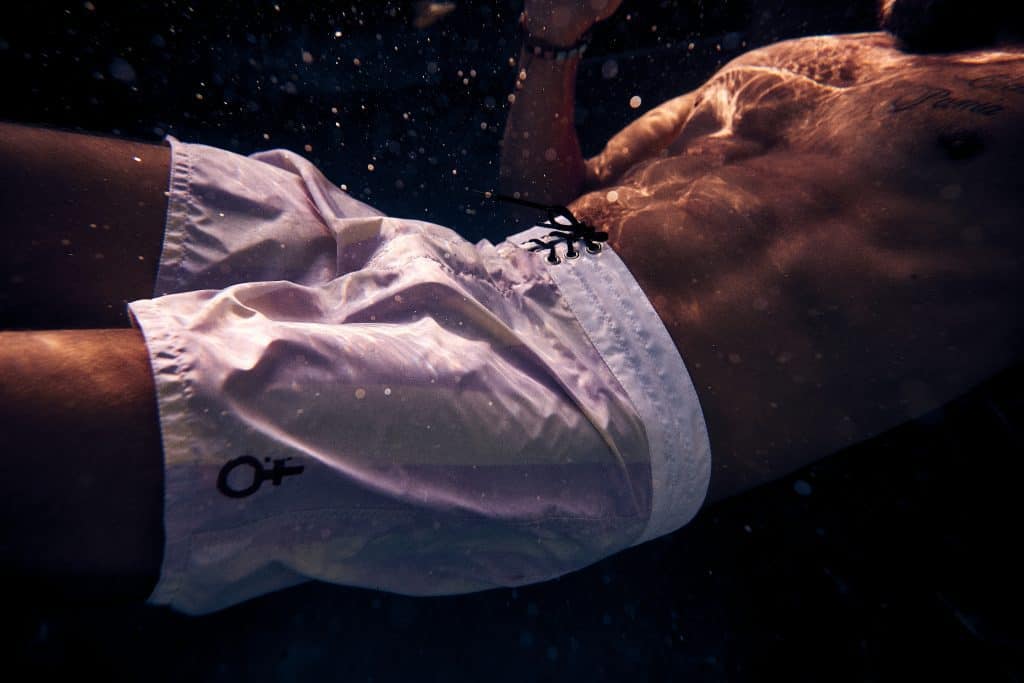 Birdwell Beach Britches, the Santa Ana, California-based surf apparel company known for creating the original surf trunk, has teamed up with Thaddeus O'Neil, the American playwear label inspired by the hobos of the sea, to create a limited-edition collection of board shorts.
Having grown up surfing on the Eastern end of Long Island and wearing Birdwell's iconic surf trunks since he was kid, O'Neil naturally turned to the OG board short brand for his first swim collaboration.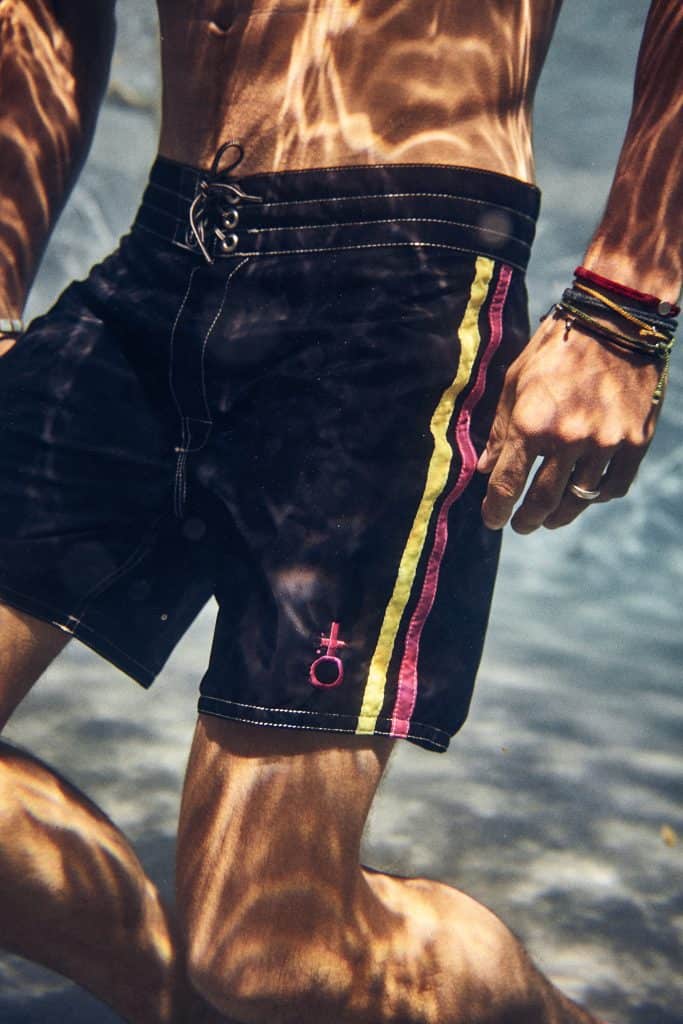 Two versions in Birdwell's proprietary nylon, SurfNyl, are now available – one black with yellow and hot pink stripes and one white with a pink and yellow lining. The pink and yellow stripe is inspired by a fabric that O'Neil brought back from a trip to India earlier this year.
"I got my first pair of Birdies when I was 15 or so," O'Neil told MR. "They definitely speak to and recall a more romantic era of surfing. I recently found this old Birdwell ad in a Surfer mag from the late 60's early 70's. I just love it. They've been doing the same shorts forever. They're classics. I really enjoyed teaming up with them to bring some new Birdies to life."
The collection is priced at $230 and available for purchase on thaddeusoneil.com.