THE COLD TRUTH: AN UPDATE ON THE OUTERWEAR MARKET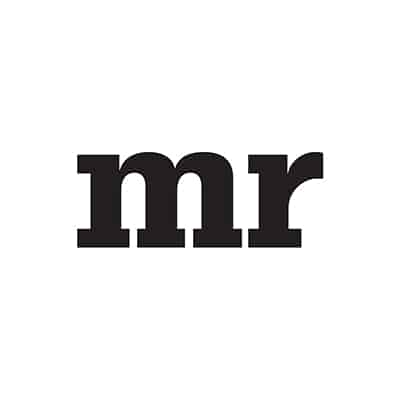 What a fabulous season for men's outerwear! While a cool fall '18 and the early onset of winter weather across much of the country certainly helped, the category is clearly being driven by fashion, as well as by growing consumer interest in tech fibers and sustainability.
"The men's outerwear category has excelled this year," confirms Justin Berkowitz, men's fashion director at Bloomingdale's. "We've benefitted from cooler autumn and colder temperatures arriving early in the northeast which has certainly impacted sales. But strong sales since the very beginning of the season speaks to the strength of this category in totality. As our customer's lifestyle continues to get more casual, the coat has become of paramount importance in his wardrobe."
"The men's outerwear market continues to grow and evolve at Saks and within the menswear world at large," says Roopal Patel, fashion director at Saks Fifth Avenue. "With the departure from traditional jackets and standard black puffer coats to more advanced options with novelty prints, fabrications, and colorways, the men's outerwear market is an exciting category full of opportunity for growth and change. The Saks man is looking for a wide range of outerwear to fit his diverse lifestyle. Camel coats, vibrant puffers, and windbreakers will be everywhere next season. We're also seeing increased interest in statement outerwear. Canada Goose, Moncler and Balenciaga are a few brands leading the charge with everything from neon colors and camouflage to novelty prints and textured fabrics."
"We've been pleased with how customers are responding to our outerwear assortment this season," says Durand Guion, group vice president of Macy's Fashion Office. "Guys are particularly reacting to packable down, logos, color blocking, and bold color. The patterned slim topcoat continues to be a leading trend. Lighter weights are still key in regions where the weather is temperate. We're also excited about unlined popover styles moving forward."
Options that add utility and flexibility, like packable and lightweight down, continue to grow. "Parkas, puffers, leather and wool coats are all continuing strong," notes Berkowitz. "Lightweight down is absolutely important, as are mixed media pieces— especially in transition seasons and in warmer climates. Novelty outerwear, leathers, and mixed media dress coats have all been strong, as have 3-in-1 models with a built-in zip vest."
VENDOR VIEWS AND NEWS
Like practically every category in menswear, outerwear has been impacted by streetwear, sustainability and collaborations. At G-III (the country's largest outerwear maker and the backbone of department store business), outerwear veteran Ron Finestone talks about a banner year for his labels: from Tommy Hilfiger (#1 brand, streetwear-inspired, logos, color blocking, cool details) and DKNY (logos, sophisticated street looks) to Levis (classic cool, lots of sherpa trim and linings, cool details) and Dockers (classic turned hipster) to GH Bass (outdoor/adventure). Finestone attributes G-III's strong business to many factors: a logistical supply chain that puts the right product where it's working, an extended selling season, fabulous fashion at value pricepoints (OTD under $100 in most cases), an emphasis on upscale details. Also key: Each brand has its own niche and guys are buying in multiples.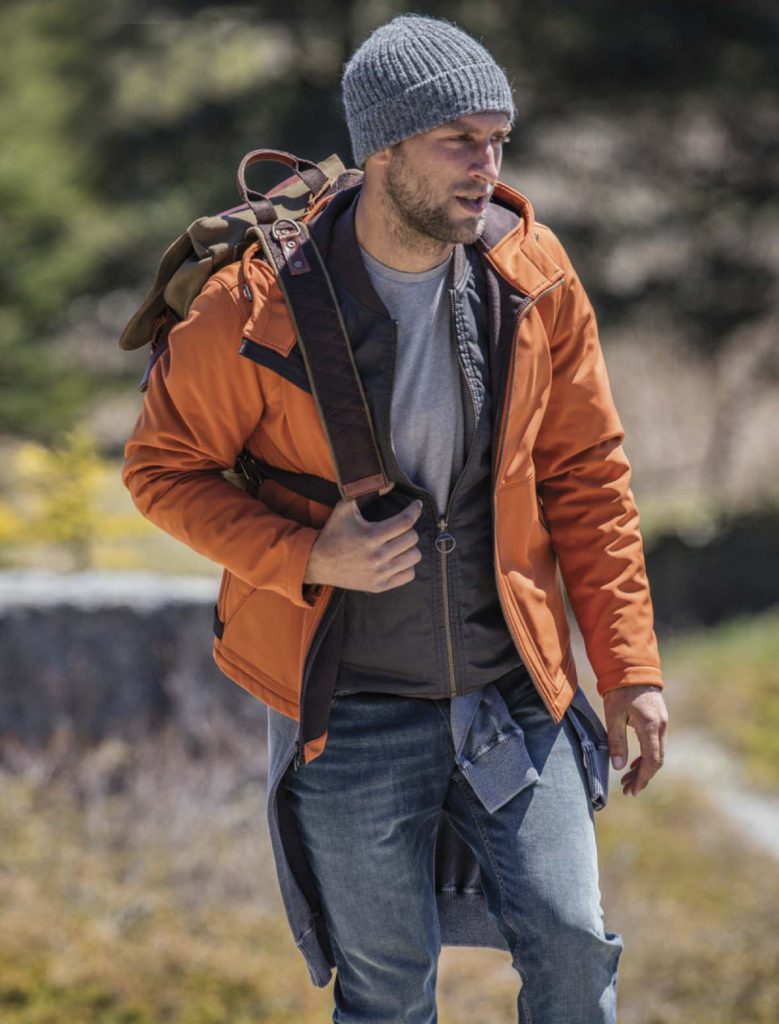 "As our product assortment grows, we're seeing more sales in places that are traditionally not known for being cold," notes North & Mark CEO Steve Cho. "There's definitely a demand for our lighter coats and jackets that provide protection from the rain vs. heavier insulated coats that are geared towards colder climates."
At Alpha Industries, CEO Mike Cirker says the brand is staying with its core silhouettes. "We're known for the cutting edge of military, with a strong value proposition. Nylon is still our strongest fabric."
At Cockpit USA, fashion is leading the way. "While the weather does help, we find people are buying outerwear for the look; they start wearing the new items at the slightest decrease in temperature," says Jacky Clyman, executive vice president. The brand has seen an increase in sales of sheepskin, varsity looks and vests. For fall '19, expect to see a broader range of fashion, from heavy weight shearlings to feather weight leathers.
Herno, an Italian outerwear brand, will debut its "First Act" collection in 2019, a men's and women's outerwear collection produced with "Product Environmental Footprint" sustainability certification. The company, which has been in business since after World War II, did a three-year study to achieve certification; this eight-piece collection will not only feature reduced carbon and water footprints in its manufacturing, but the coats will be machine-washable on low temperatures for a true eco-friendly touch.
Canadian brand Norden, launched last year by Montreal-based manufacturer Better Narrative, features a collection of jackets, each of which is made anywhere from 25 to 99 percent recycled plastic bottles, with a manufacturing process that is said to consume 45 percent less energy, 20 percent less water and produce 30 percent less green gas emissions.
At The Very Warm, founder and president Shai Peyser describes a recent partnership with artists. "We work with them to integrate their artwork into every style; the fact that the artists receive a percentage of all sales seems to be resonating with customers. Our down-filled bomber is selling even better than last year, but our new down-filled wool and nylon puffers are surprisingly strong in-store and online. Black, as always, is the major seller, but evergreen and red buffalo plaid are performing well."
In December, The North Face announced a collaboration with streetwear retailer Extra Butter. The "Night Crawlers" collection took inspiration from New York City nights as depicted in classic neo-noir films. The grouping included riffs on favorite North Face silhouettes like the Novelty Nuptse (a puffer jacket) and Denali Fleece Anorak. North Face also teamed up with Japanese retailer BEAMS on the brand's third collaboration featuring serious technical details for ski season.
Alpha Industries, which had a successful collaboration with Public School in 2017, has yet another premium designer partnership in the works. The brand celebrates its 60th anniversary in 2019 and will be working with a watchmaker to create a commemorative jacket for the anniversary of the moon landing. "It will be a special limited edition; we're partnering with the Smithsonian Air & Space Museum," says Cirker.
CROSS CLASSIFICATION
"Outerwear has long been an important part of sportswear collections but these days, more designers are adding outerwear items to provide visual impact on selling floors," says Berkowitz. "In menswear, outerwear is a great way for lifestyle brands to make a fashion statement."
Indeed, and even tailored clothing companies are jumping on the outerwear bandwagon. John Tighe at Peerless hints of much excitement for fall 2019-20: "Our creative design team is implementing amazing ideas in product development: outerwear with heating elements, charcoal in linings to de-odorize, lots of cool stuff!"
At all price levels, more sportswear collections are adding outerwear to their mix. Lululemon, for example—a brand known primarily for yoga and yoga-influenced apparel—debuted functional outerwear in 2018. The move added to an increase in direct-to-consumer sales, and was considered a win for its investors.
But will a proliferation of outerwear in sportswear and clothing departments cut into business in outerwear departments? "Anytime a specific classification gets hot, it inspires interpretations," says Guion. "At Macy's, we have a classification zone for outerwear built on a foundation of functional product; we use fashion to enhance and update the assortment. Outerwear in other areas of the men's store is fashion-inspired 'third pieces.' We work diligently to ensure there's no duplication. For fall '19, our team is laser focused on curating an elevated assortment of fashion-forward functional outerwear with an emphasis on military details, gray, print/pattern and shine. We're projecting a very strong season."