THE END OF AN ERA: BOYDS' GERALD GUSHNER DIES AT 86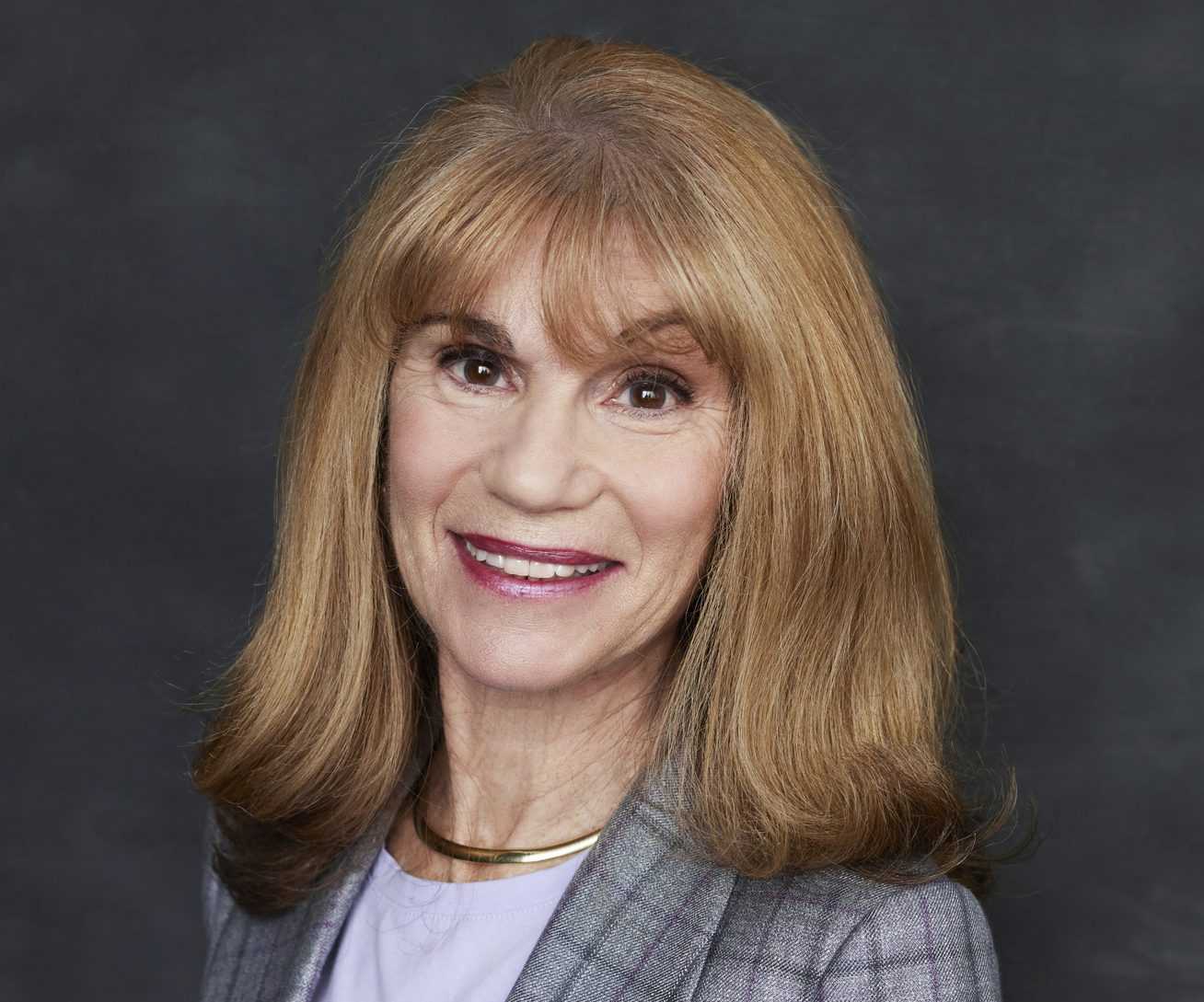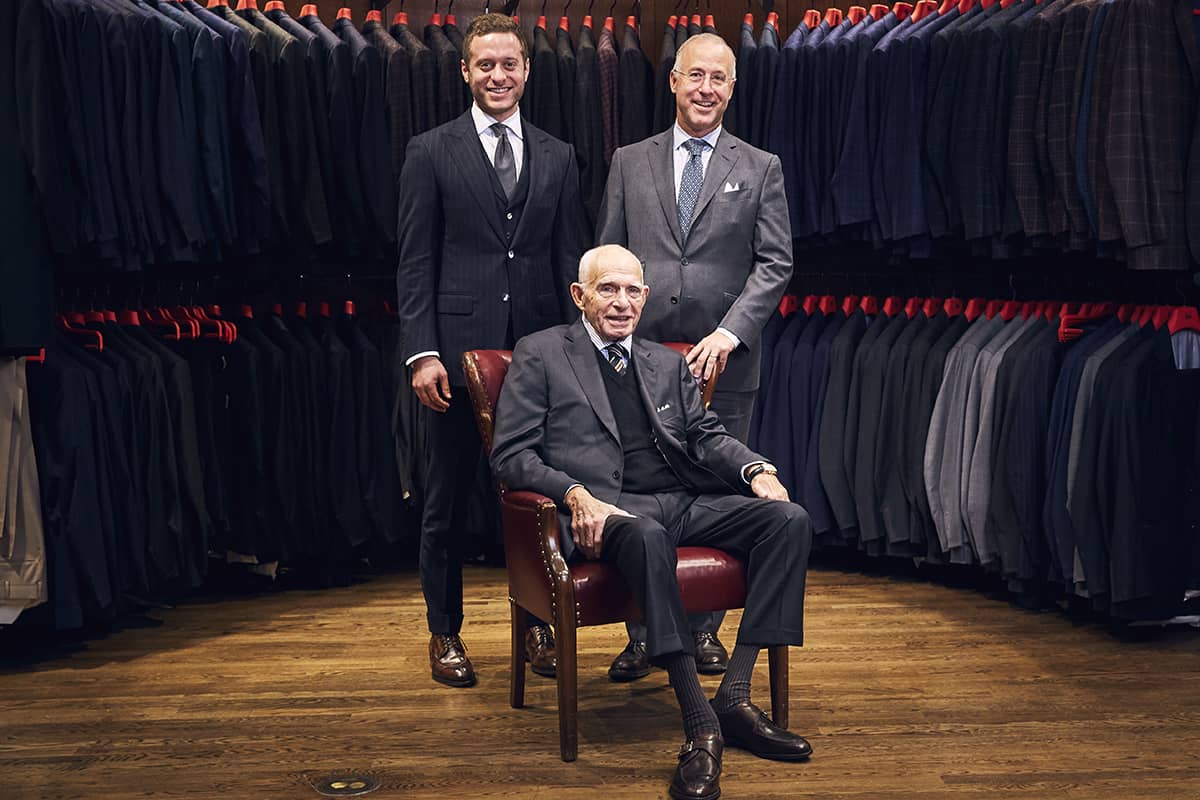 MR magazine is saddened to report the passing of menswear industry icon Gerald "Jerry" Gushner, 86, a former owner of Boyds, the Philadelphia clothing store that's been in his family for 78 years and four generations. He died Saturday, December 17 at Thomas Jefferson University Hospital of respiratory complications.
Gushner, whose father Alexander Gushner founded Boyds in 1938, joined the family business after graduating Penn State in 1952. He started in sales and by the mid-1960s was Boyds' president, co-owner, and guiding spirit.
"Boyds was his passion," declares his son Kent, who grew up working in the store and currently co-owns it with his two brothers-in-law. "My sisters and I used to joke that Boyds was my father's fourth child. Sometimes, we'd kid him that it was really his first child. He came to work every day until near the end; he was a visionary who was at the forefront of spearheading change."
The changes that Jerry Gushner instituted were dramatic. After bringing in European designer suits in the 1970s, he gradually upgraded Boyds from a modestly priced men's shop on Market Street to a world class fashion emporium. "We soon built a second floor and marketed it as 'The Penthouse' for high-end designer suits," Kent recalls. "We put in a glass elevator. We instituted valet parking. Then, 25 years ago, he moved the store to Chestnut Street near 18th, added women's fashions, and created its current incarnation. My dad took a lot of pride in the evolution of the business."
"What he really took pride in," insists Ron Wurtzburger of Peerless, who was 20 years old when he first met Jerry, "was passing the business to his son, and then to his grandson. This meant the world to him: he was not about control." Wurtzburger recalls that early on, the clothing company where he worked chose to sell to Boyds over its main competitor because of Jerry Gushner. "He was the most honest, upfront retailer I've ever known," Wurtzburger confides. "He knew what he wanted: you either gave it to him or you didn't; he was always prepared to walk. He also had the most amazing sellers: they had to hustle or they couldn't work there. What's more, Jerry built the Big and Tall business in Philadelphia, getting in customers like Wilt Chamberlain and Lew Alcindor. As soon as I started working for Peerless, I headed straight to Philadelphia and Kent gave me a rachmunis order. Jerry comes in and says okay but I'd better give them 30 percent off since I'd now tell everyone I was selling Boyds. And of course I gave them the discount: you didn't say no to Jerry Gushner."
Adds John McCoy of Components, "He was from that era of great merchants: Murray Pearlstein, Fred Pressman, Cliff Grodd, Jerry Gushner. He was intensely focused on business and so smart. I met him in the fall of 1971 when he first brought in Pierre Cardin. I remember complaining to the sales manager that he only bought 58 pieces. The sales manager said not to worry. And sure enough, Jerry made ten trips to NYC that season and purchased 1,500 pieces. He was a very clever man, and a joy to work with. Maybe he wasn't always politically correct; but he was real, and his gruffness was balanced by humor. He was truly lovable."
Tom Tarricone, from his days at YSL in the 1970s, grew up with Gushner. "He was the best of the old guard in a very good way: he was focused, clear, intense; no one dared interrupt him and you didn't want to get on his bad side. He mellowed over the years but always retained that killer instinct, that great merchant DNA. I think that's what accounted for his success, that and his unique personality. I learned so much from him about how to deal with people."
Adds menswear veteran Joe Barrato: "What I'll always remember about Jerry is the respect he earned from everyone in our industry. He had tremendous dignity and passion—for both his family and his business. It was a pleasure to share this passion, especially his eagerness to build a Brioni business at Boyds. He was one of the first retailers to truly support the brand."
It was well known that Gerald Gushner valued his core salesmen. When Howard Eisenberg was thinking about leaving for a job with a competitor in the 1970s, Jerry gave him not just a raise but also an equity stake in the store! Eisenberg retired from Boyds in 2013 after a 48-year career.
Kent shares the story of another employee, a big guy about six foot eight and a former college football player who, about 30 years ago, punched Jerry in the face. "My dad had probably come down too hard on him about something," Kent confides. "When I received a call from my mom saying that Dad was in the hospital, I immediately asked her if they had called the police. My mom said 'no': Jerry had simply told the guy to go home, cool off and come back to work the next day. The guy was apparently a great salesman and my dad didn't want to lose him.
"He was a trailblazer," Kent continues. "Political correctness was not his strong suit and he was very opinionated. But he had high standards and wouldn't ask anyone to do anything he wouldn't do himself. He was so smart and so good with people. He had a knack for motivating me to learn all he had to offer. He was never the kind of leader who had a problem handing over authority; he was the most wonderful mentor a son could have."
According to Jerry's daughter Cindy Yaffe, her father loved home-cooked meals, home-team sports–especially the 76ers–and living in Rittenhouse Square, the heart of Philadelphia. In fact, in the '70s and '80s, Boyds' television commercials featured the tagline "Come back to Philadelphia." "It was an era when people, and stores, were abandoning the city," Kent recalls. "My father stayed true to his instincts: He believed in Philadelphia, and his instincts (as usual) proved correct."
In addition to Kent and Cindy, Jerry Gushner is survived by another daughter, Lisa Glass; eight grandchildren; and four great-grandchildren. His wife of 60 years, Nadine Gushner, died in 2012. Memorial contributions can be made to the Abramson Cancer Center to help support Dr. Kevin Fox's work on breast cancer. (Checks should be made out to "Trustees of the University of Pennsylvania" and mailed to Penn Medicine Development, Abramson Cancer Center, 3535 Market St., Suite 750, Philadelphia 19104.)
Postscript: Ron Wurtzburger shares that at Jerry's funeral, the rabbi noted how upset Jerry would get when men would show up to synagogue sloppily dressed. "They should wear suits and ties," Jerry would insist. A true merchant to the end. We will miss you Gerald Gushner: may your wisdom, perspective and passion continue to inspire us.