The Men's Store at Bloomingdale's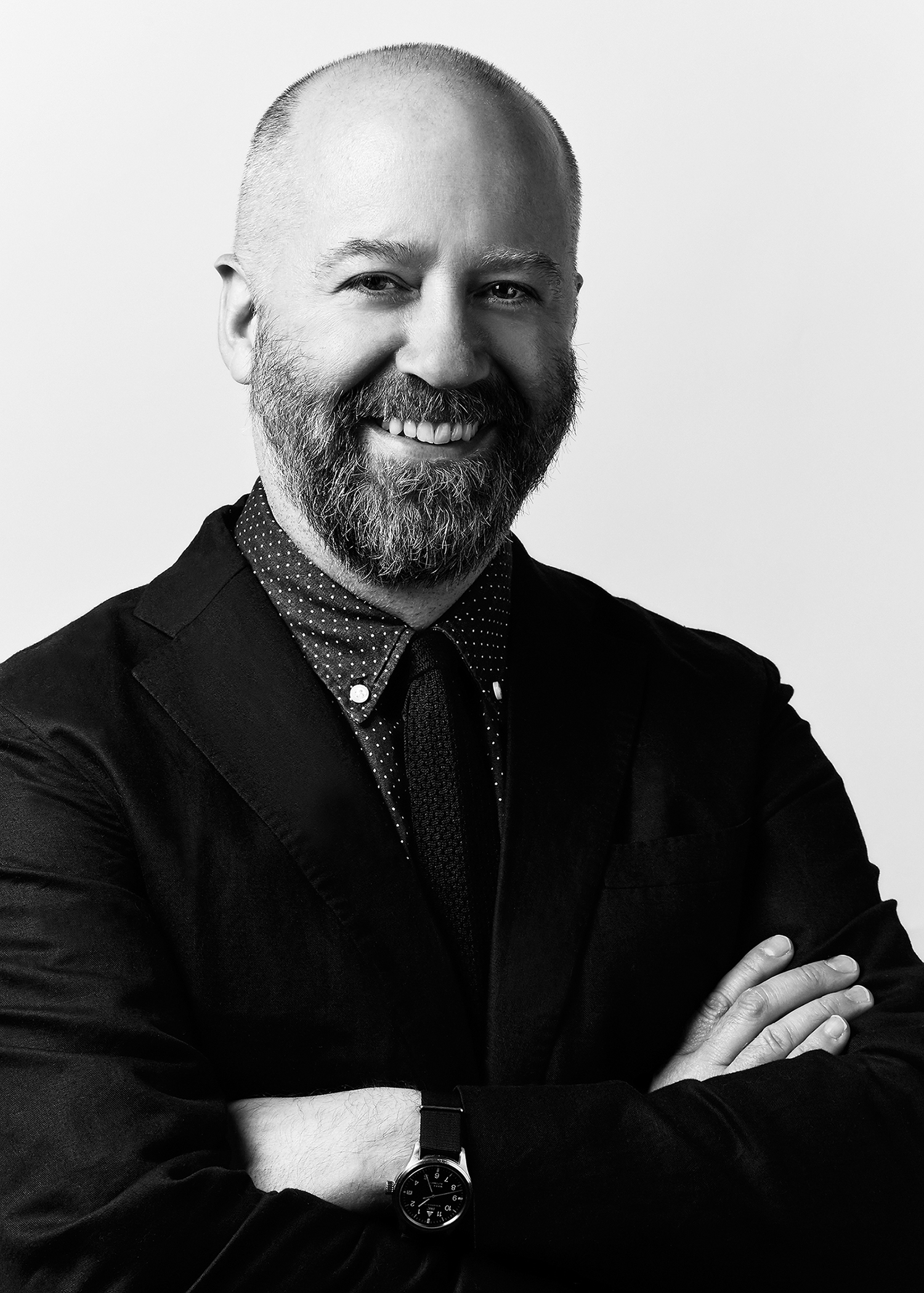 The newest addition to the Bloomingdale's men's team, Josh Peskowitz, hosted a press preview for the private label collection this today. That private label program, which seems to offer a balance between basics and fashion, affordability and Italian make, is growing.
Neckwear, which is 2.5 inches wide, is offered in silk, raw silk, and silk/wool blends for $69.50 retail. Peskowitz noted that their Italian factory has worked to make these ties thinner without sacrificing textile quality so they make a good dimple.
The suits, also made in Italy, are half canvas and fully lined. They retail for $995. For tailored clothing in general at Bloomie's, Kevin Harter, the VP of fashion direction for men's (and home and online), points to a British influence, adding that "classic colors such as charcoal, navy, and black will play a heavy role in apparel. Crucial pieces such as flannel trousers and top coats will be key components to this sophisticated look. Lastly, every stylish man must have a double breasted sport coat to complete his wardrobe. Key designers that have captured this style include Corneliani, Ferragamo, Giorgio Armani, John Varvatos, and Z Zenga."