THE STYLE ISSUE OF MR IS HEADING YOUR WAY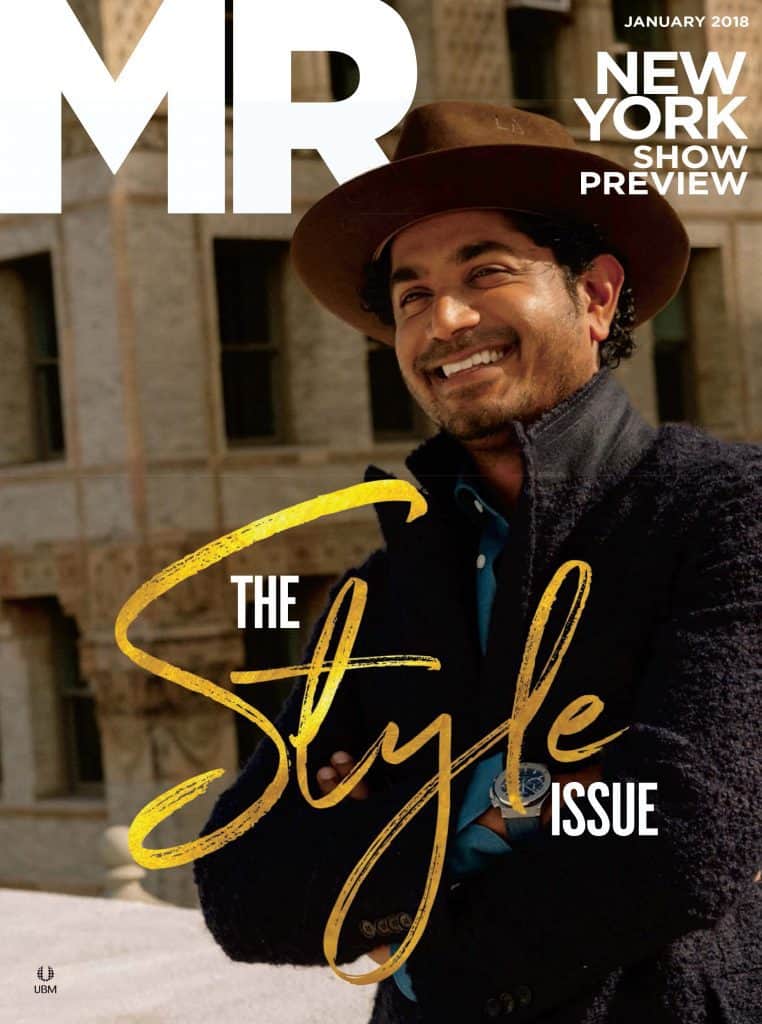 The January 2018 issue of MR magazine, entitled "The Style Issue," is in the mail and will land on your desk any day now, giving you vital information about our industry.
This hot-off-the-press issue features a one-of-a-kind feature highlighting 13 major "Style Setters" in the fashion world; a look at the challenges facing one of the world's most stylish men's stores, Paul Stuart; expert opinions on what makes a cool brand and the best way to predict future trends; and a look at the latest styles in socks. We also introduce you to four must-know brands in our "Ones to Watch" section, and Michael Fisher of Fashion Snoops identifies the most important fashion trends that will impact business this year.
The issue also contains a handy guide for what vendors should look for at the upcoming New York City trade shows, as well as our "Scene" column detailing the hottest places to eat and exhibits and shows to see in the Big Apple. Finally, our editor-in-chief, Karen Alberg Grossman, delivers her always incisive take on the state of the menswear world.
Happy New Year and happy reading!