THE TIE BAR TEAMS UP WITH DESTINATION HOTELS ON CURATED CAPSULES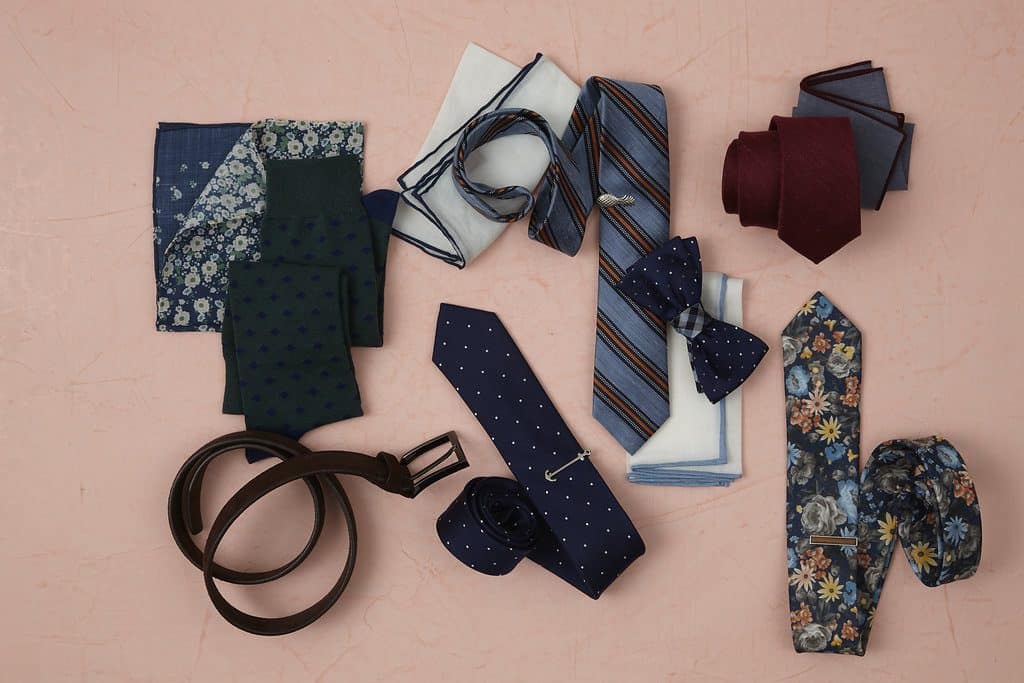 Destination Hotels, a distinctive and diverse collection of luxury and upscale independent hotels and resorts across North America, has announced its new partnership with popular men's fashion brand The Tie Bar.
Through this new partnership, The Tie Bar will offer a variety of select items for purchase at six Destination Hotels throughout the country. From ties and bow ties to pocket squares, belts and socks, each of the properties will offer its own set of specially curated colors, materials and patterns, inspired by the destination. A custom tie and bow tie, designed exclusively for the Destination Hotels brand, will also be available at participating properties. Additionally, guests who book a wedding at a Destination Hotels property will be able to receive personalized consultations with The Tie Bar wedding concierge. Individual items and collections will be available for purchase at select Destination Hotels. Items range from $8-$35.
The Destination Hotels' tailor-made collection takes its cues from nature, much like the hotels themselves. The linen bow tie features a subtle yet playful green palm leaf print while the custom neck tie is a modern take on a classic floral pattern with soft cream, blue, pink and green.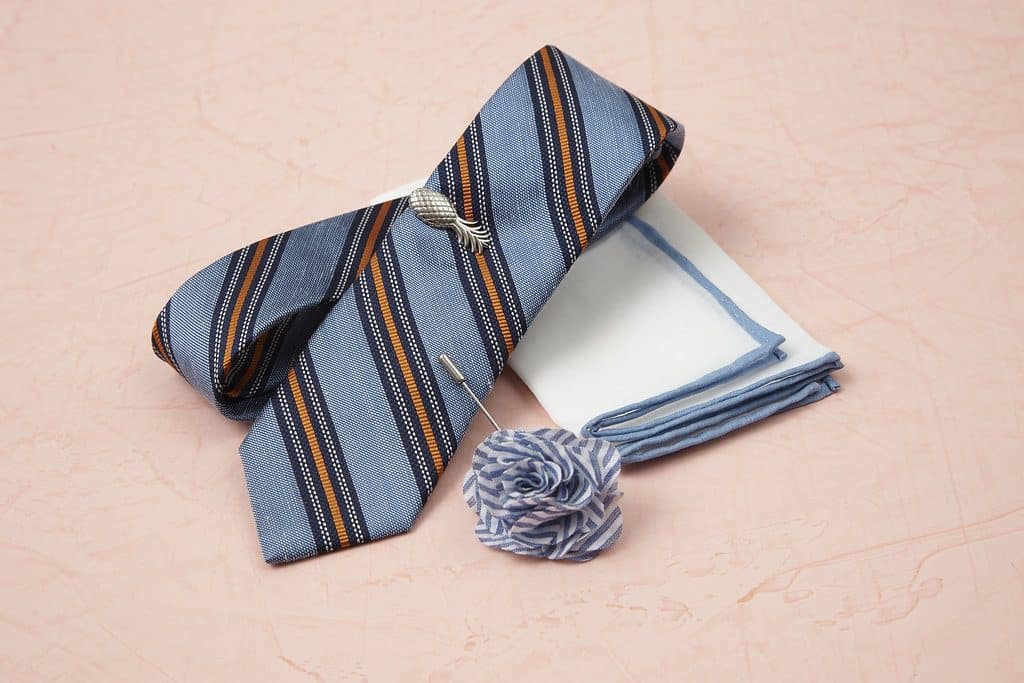 At San Diego's L'Auberge del Mar, the colors of Southern California sunsets are reflected through light blue, lavender, and pinks in its offering. Terranea Resort, perched above the Pacific Ocean in Ranchos Palos Verdes, CA, features items that mimic the waters with their aqua and blues hues in its ties and pocket squares. The Carolina Inn, a historic property located in Chapel Hill, North Carolina, will offer guests a colorful array of pastel accessories. Nestled on the shores of Lake Washington in Kirkland, WA, the Woodmark Hotel & Still Spa brings a strong sense of the outdoors into its selection of hunter green, navy and light champagne items. Cliff House Maine's collection features a traditional New England aesthetic, with patterns of stripes, dots and anchors. And, Manor Vail Lodge, at the base of Colorado's Vail Mountain, has a crisp and classic palette of navy, white and yellow, in addition to a wood inlay for the tie bar.
"We are excited to be the first hotel brand to partner with The Tie Bar nationwide, and to provide another tangible, authentically-immersive experience to our guests," said Jamie Sabatier, CEO of Two Roads Hospitality, the parent company of Destination Hotels. "The carefully selected collections and newly curated products from The Tie Bar are meant to not only make people look and feel good, but also serve as mementos of a significant and special time and place."
"Men wearing a tie for life's most important moments has always gone hand in hand," added Allyson Lewis, CEO of The Tie Bar. "We couldn't be more thrilled to launch The Tie Bar collections with Destination Hotels, which are both incredible vacation getaways and extraordinary places to celebrate the milestones of life. Each set was created for them to reflect both each hotel's region and to be a genuine style representation of that destination."