THE YEAR IS HEATING UP: THE FEBRUARY ISSUE OF MR IS OUT!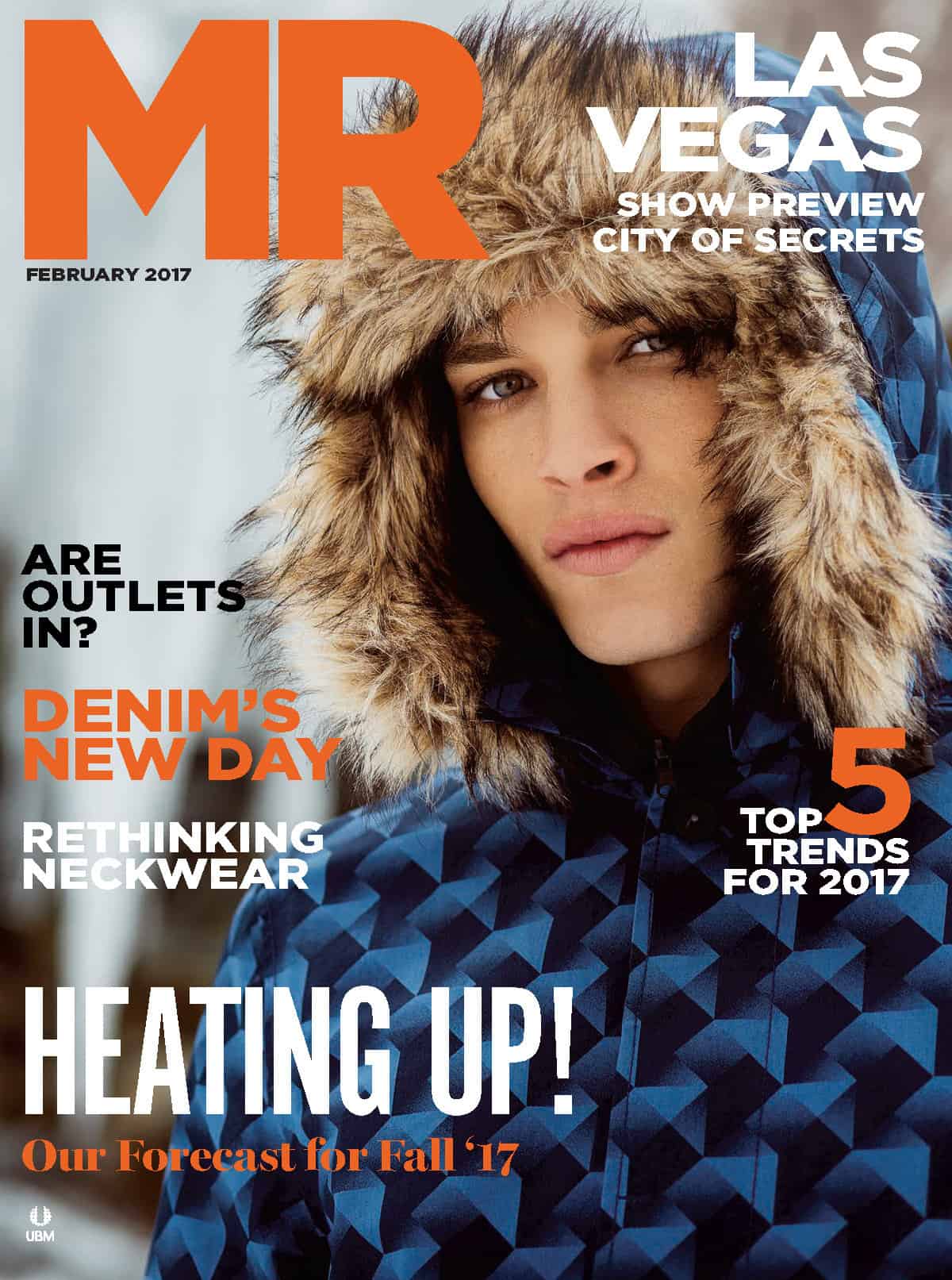 The February 2017 issue of MR magazine is in the mail and will land on your desk any day now, giving you important information about our industry.
This hot-off-the-press issue features an in-depth look at whether the increase by department stores in their off-price retail chains is leading to greater success or destroying their credibility. There is also an expansive look at the outerwear market as well as a special fashion section on this important category, along with informative reports on the neckwear, tailored clothing, and denim businesses.
The issue also contains a handy guide for what vendors should look for at the upcoming Las Vegas trade shows, as well as menswear mavens' favorite places to eat and drink in Sin City. We also introduce you to four must-know brands in our "Ones to Watch" section and take a peek at how Scotch & Soda's Ari Hoffman works.
And that's not all: Fashion Snoops' Michael Fisher identifies five important macrotrends that will impact business in 2017; Hook & Albert co-founder Adam Schoenberg shares his advice on how to build a successful brand; American Woolen's owner Jacob Long discusses how the Made in America revolution can lead to greater success; and editor-in-chief Karen Alberg Grossman delivers her always incisive take on the state of the menswear world.
For more information on subscribing to MR, please click here.