THIERRY LASRY OPENS FIRST RETAIL SPACE IN NEW YORK CITY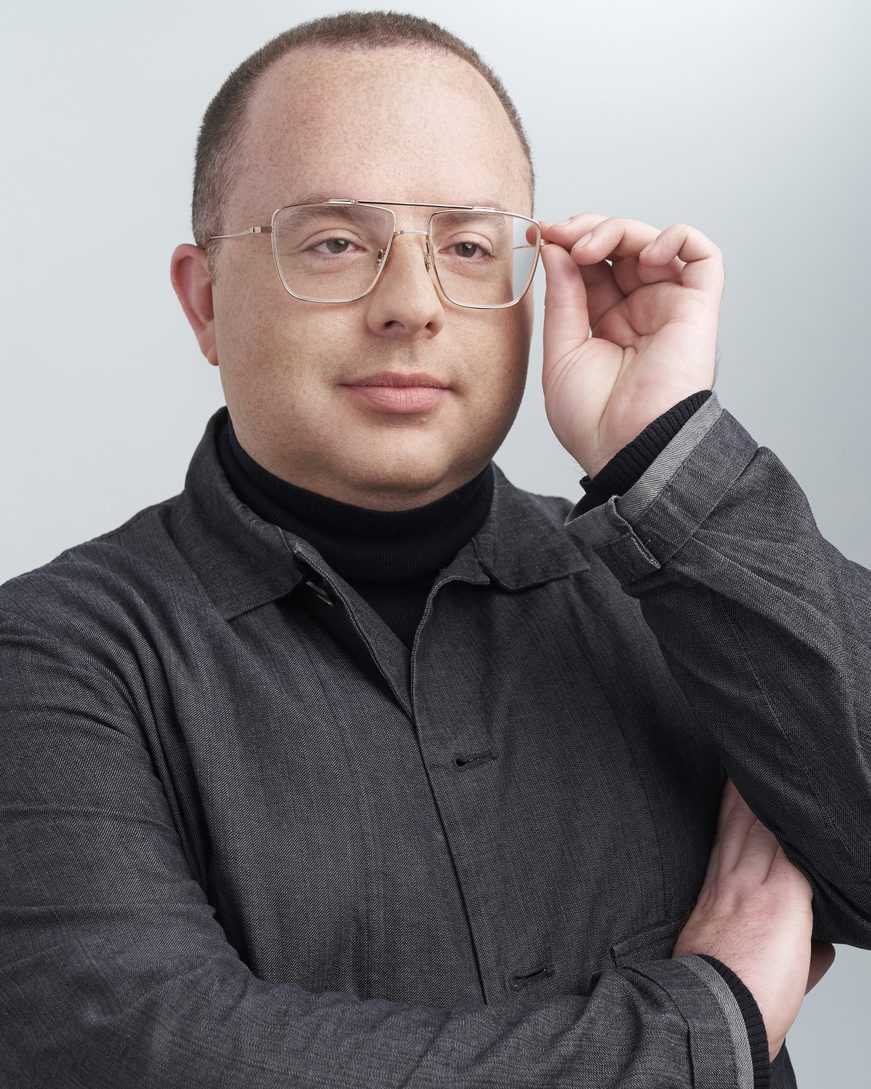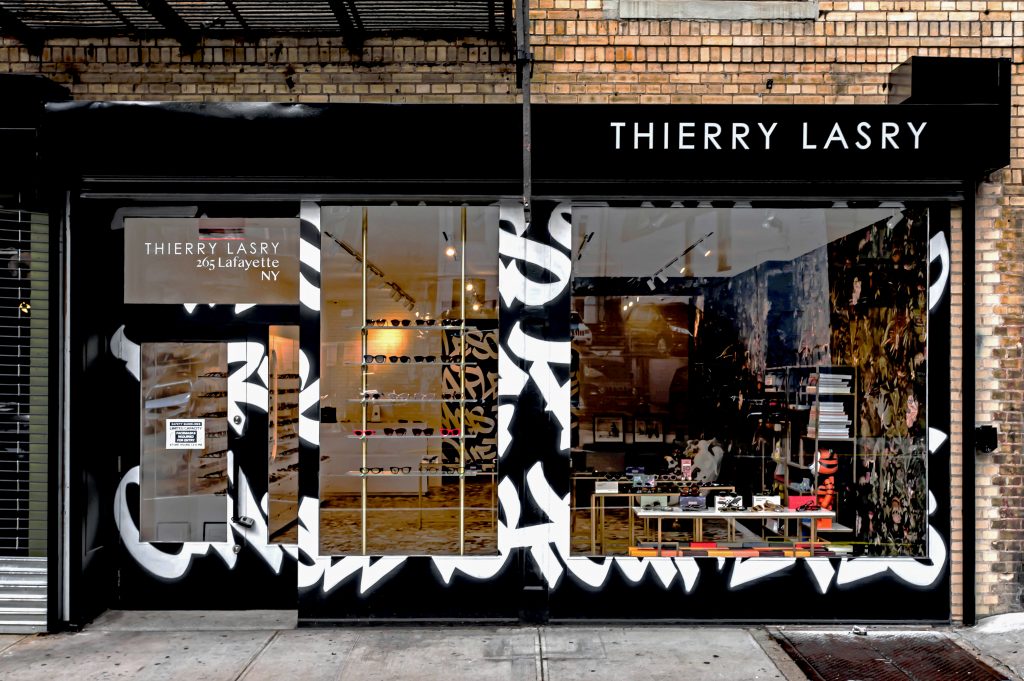 French luxury eyewear brand Thierry Lasry has opened its first stand-alone boutique in New York City. Designed by Lasry himself, the 800 square-foot space in Manhattan's SoHo neighborhood bears the imprint of the brand's values and embodies its modern and avant-garde aesthetic.
Located at 265 Lafayette Street next to Sant Ambroeus, the store's façade is covered in graffiti by New York-based artist Faust, which also covers the interior walls of the store. Upon entering the store, lyrics from late French singer Charles Aznavour's song "L'amour c'est comme un jour" are written on the wall in both English and French personifying Thierry Lasry's French American spirit.
The interior finishes include two framed drawings by artist Alejandro Cardenas and a variety of collectible objects and books. The focal point of the boutique remains the eyewear displayed in a minimal setting on one side of the space with jungle-themed designs covering the opposite side.
The boutique will carry the complete sun and optical collections including eyewear from special collaborations with Rhude, Enfants Riches Déprimés, Koché, and Barbie as well as classic styles from the archives.  The boutique will also carry newly launched t-shirts including the ones made in collaboration with L.A.-based brand, Local Authority.
"After seven years of living and working in NYC, I wanted to have my own retail space," said Thierry Lasry, founder and designer. "It was important to have a boutique that was not the equivalent of my store in Paris. I wanted this space to feel very personal. A lot of the elements within the store are the perfect combination between my Soho showroom and my apartment in Chelsea."