THIS NEW CANDLE COMPANY BRINGS THE OUTDOORS INSIDE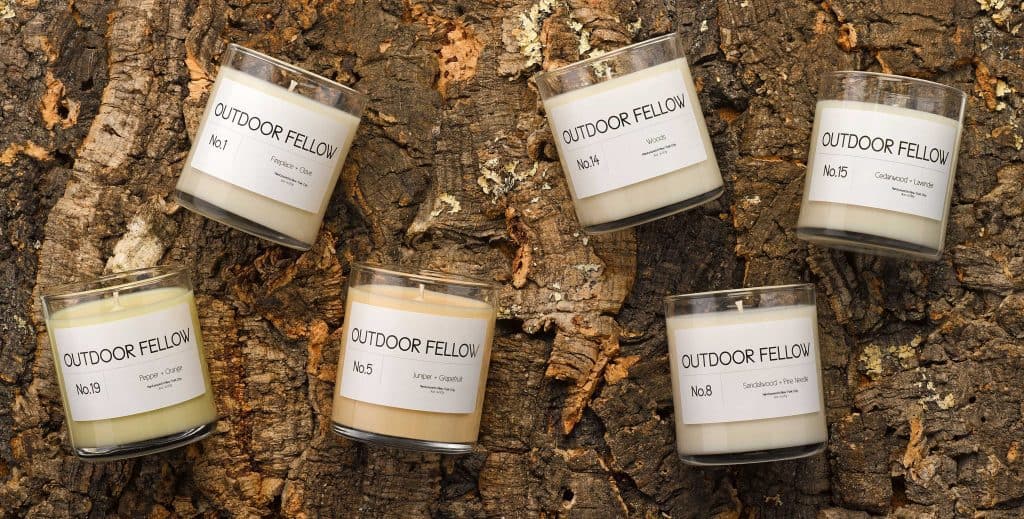 If you're looking for a great new candle maker, look no further than newly-launched New York-based candle company Outdoor Fellow. It's inaugural collection, which is available now, includes a range of scented candles in six fragrances inspired by the outdoors.
Founded in New York by Patrick Jones, Outdoor Fellow was conceived when he was stuck in the city when all he really wanted was to be outside of the metropolis enjoying the sights and sounds of nature. "I was in New York and it was one of those perfect Spring days. I really wanted to be outside on the trail but my schedule didn't allow for it," said Jones. "I've always loved scented candles and appreciate how they can transport you to a specific time and place so a lightbulb went off I decided to make my own scents that reminded me of some of my favorite outdoor adventures."
The initial collection features six scents: Fireplace + Clove with notes of cedar-wood, black pepper and clove; Juniper + Grapefruit with notes of grapefruit, cardamom and juniper; Sandalwood + Pine Needle with notes of sandalwood, teakwood and pine needle; Woods with notes of pine needle, patchouli, cedar-wood, sandalwood and teakwood; Cedarwood + Lavender with notes of lavender, pine needle, rosemary and cedar-wood; Pepper + Orange with notes of orange, black pepper and sandalwood.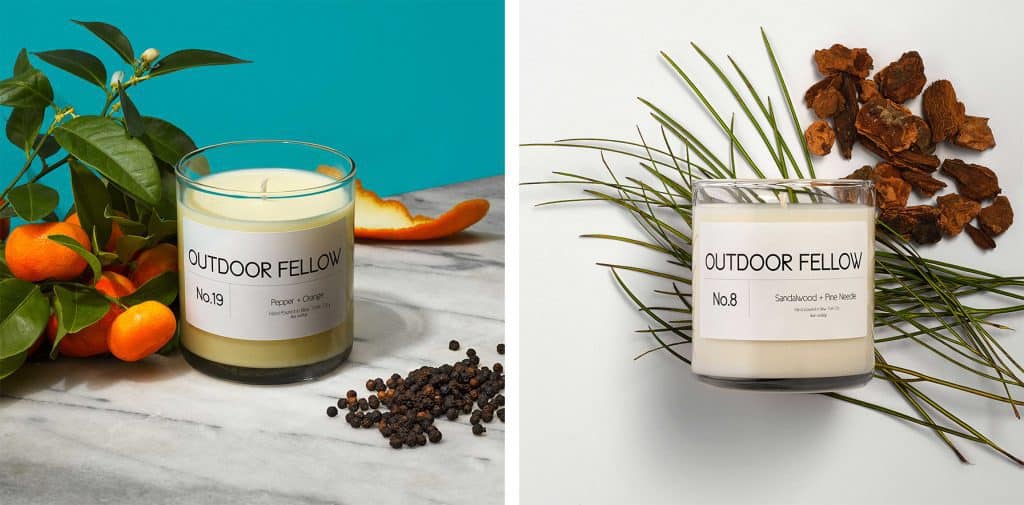 The philosophy behind the brand is about being in nature which has different meanings for different people. For some, that means being in the middle of the woods on a backpacking adventure and for others, it's sitting by the beach enjoying a cocktail. Outdoor Fellow harnesses those scents that take people back to those special moments.
Additionally, Outdoor Fellow has pledged to donate five percent of proceeds to The Trust for Public Land. "From the moment I had the idea to start the company I knew I wanted to donate to this amazing organization," added Jones. "They help protect large sections of land across the United States to helping fund small public parks in and near cities which really speaks to me. The current administration has made it clear that conservation is not a priority. There is legislation to sell federal land to states who in turn can sell it to companies that want to tear it apart for its natural resources destroying it for everyone and it's something that we need to fight to protect."
Each candle, which retails for $40, is hand poured in New York and made of soy wax and essential oils. Grab a candle, or two, at outdoorfellow.com.