THE TIE BAR PARTNERS WITH BHLDN FOR WEDDING-FOCUSED GIFT SETS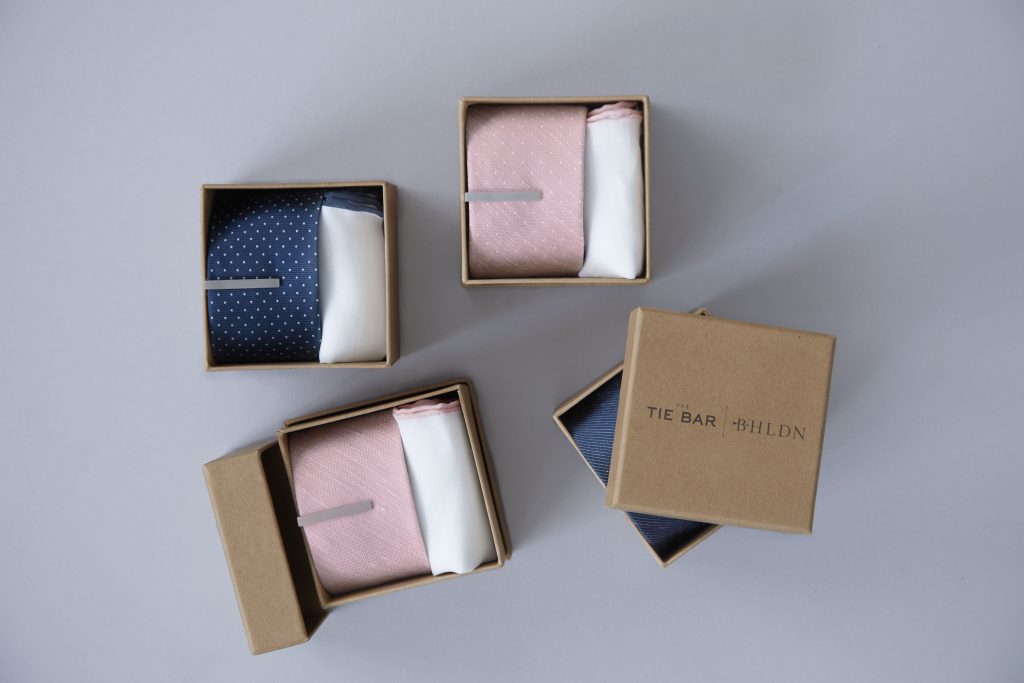 Chicago-based retailer The Tie Bar will be collaborating with Anthropologie's wedding-focused brand, BHLDN, for the first time this spring. Offering an assortment of curated gift sets, The Tie Bar for BHLDN will now be sold exclusively through the two brands.
With this collection, brides-and-grooms-to-be can now create a cohesive bridal-party look with an assortment of best-selling designs from The Tie Bar curated by BHLDN's exclusive bridesmaid colorations. There are four different groomsmen gift set options to choose, each set retails for $50 each.
"Our customers love our bridesmaid color assortment and have expressed a wish for men's ties and pocket squares that map back to these colors, while still being fashion-forward," said Celine Elefson, buyer for BHLDN. "The Tie Bar for BHLDN gift sets have the perfect fabric quality and design that brides are looking for."
Allyson Lewis, CEO of The Tie Bar, added: "We're huge fans of the BHLDN brand and think they are the perfect counterpart to The Tie Bar; partnering with them in time for next year's busy wedding season was a no-brainer for us."