THE TIE BAR TO RETURN TO MANHATTAN THIS MONTH WITH ANOTHER POP-UP
Menswear brand The Tie Bar will be returning to Manhattan on April 21 with a pop-up location.
Located at 400 Madison Avenue in the Midtown neighborhood, the brand's third temporary brick-and-mortar concept in New York will remain open through the end of September and feature a curated sampling of The Tie Bar's latest offerings.
For the very first time, The Tie Bar has also announced that it will also be offering shoppers a new full custom suiting experience, happy hour promotions, and a bar themed menu of exclusive complimentary styling appointments tailored to meet the needs of the working man.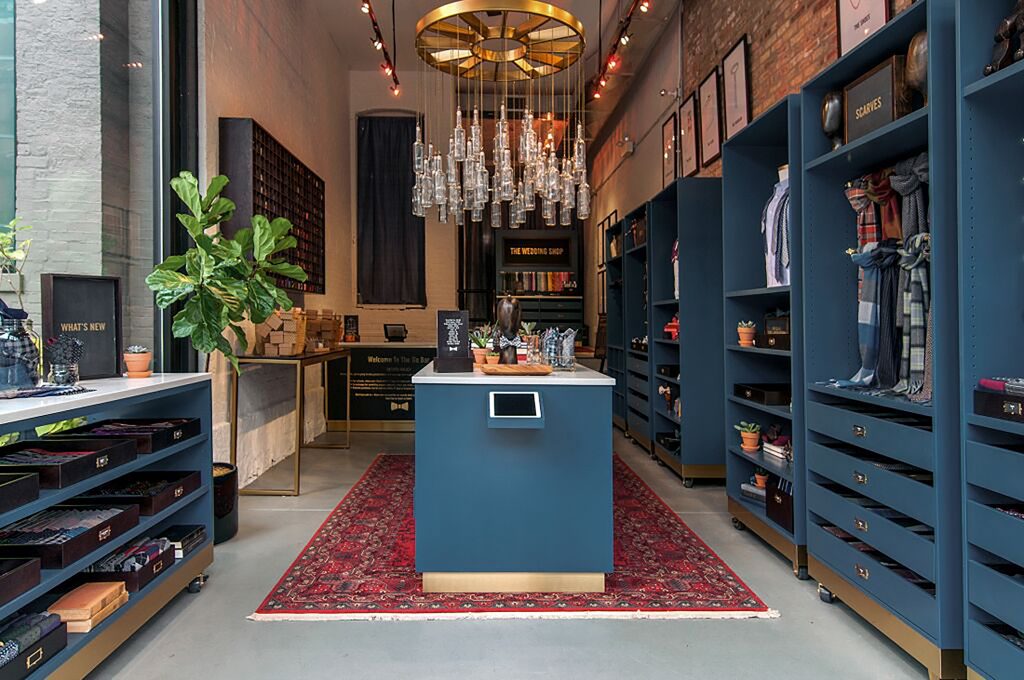 "We believe that while work can be stressful, dressing smart and with confidence should never be," said Allyson Lewis, CEO of The Tie Bar. "With our latest New York store, we wanted to evolve our successful pop up concept and give shoppers the chance to have fun with and actually enjoy dressing for the work week. Regardless of profession or dress code, we truly have something for everyone and every style and look forward to showcasing that in a dynamic shopping environment."
The Tie Bar will also be launching an in-store custom suiting experience. Custom jackets start at $575 and full suits start at $650 – all made from fine fabrics from mills such as Filarte and Vitale Barberis.
Customers can choose from a large breadth of selection including a wide range of Super 120s fabrics, seasonal colorations, and timeless patterns perfect to flex from work to a night out, with guaranteed delivery in six weeks from the first fit.
"Custom suiting is the perfect counterpart to follow in the wake of our successful dress shirting launch last fall," added Lewis. "To now offer the experience of completing a full look for our customers while continuing to deliver the premium quality and exceptional value they've come to love from The Tie Bar is such an exciting opportunity for us."
Custom suiting will officially launch in New York and Chicago from May 1.
Additionally, the company has announced that following the successful launch of its dress shirting category last fall, the brand is planning to release seasonal shirting collections moving forward beginning this month, both online and in-store (Chicago and Boston). This season, The Tie Bar will introduce 11 brand new shirting staples ($55 each or 3 for $140) that are the perfect wardrobe additions to mix and match with its extensive range of accessories.