TIMEX PARTNERS WITH SILMACH ON NEW MEMS-POWERED WATCH MOVEMENT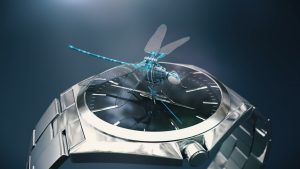 Global watch brand Timex has partnered with SilMach, a French pioneer in Micro-Electro-Mechanical-Systems (MEMS), to create the first MEMS-powered watch movement. Timex expects to release its first MEMS-powered watch movement within its 2019 collection.
The joint venture will be based, along with SilMach and Fralsen (TImex's movement parts manufacturing facility) in the French micromechanical cluster of Besancon.
"Thanks to our partnership with SilMach, Timex has succeeded in developing another first in the watch industry," said Tobias Reiss-Schmidt, TImex Group President and CEO. "Together with SilMach we are disrupting the industry and setting the stage for nano technology.With this development, we are taking revolutionary steps to dramatically enhance design and function in watchmaking in ways that were previously not thought possible."
Adds SilMach CEO, Patrice Minotti: "The strategic alliance with Timex brings SilMach a century-old expertise in watchmaking and complementary know-how which is essential to create PowerMEMS solutions tailored for the watch industry."