TODD SNYDER EMBRACES NEW YORK'S MULTICULTURALISM FOR SPRING COLLECTION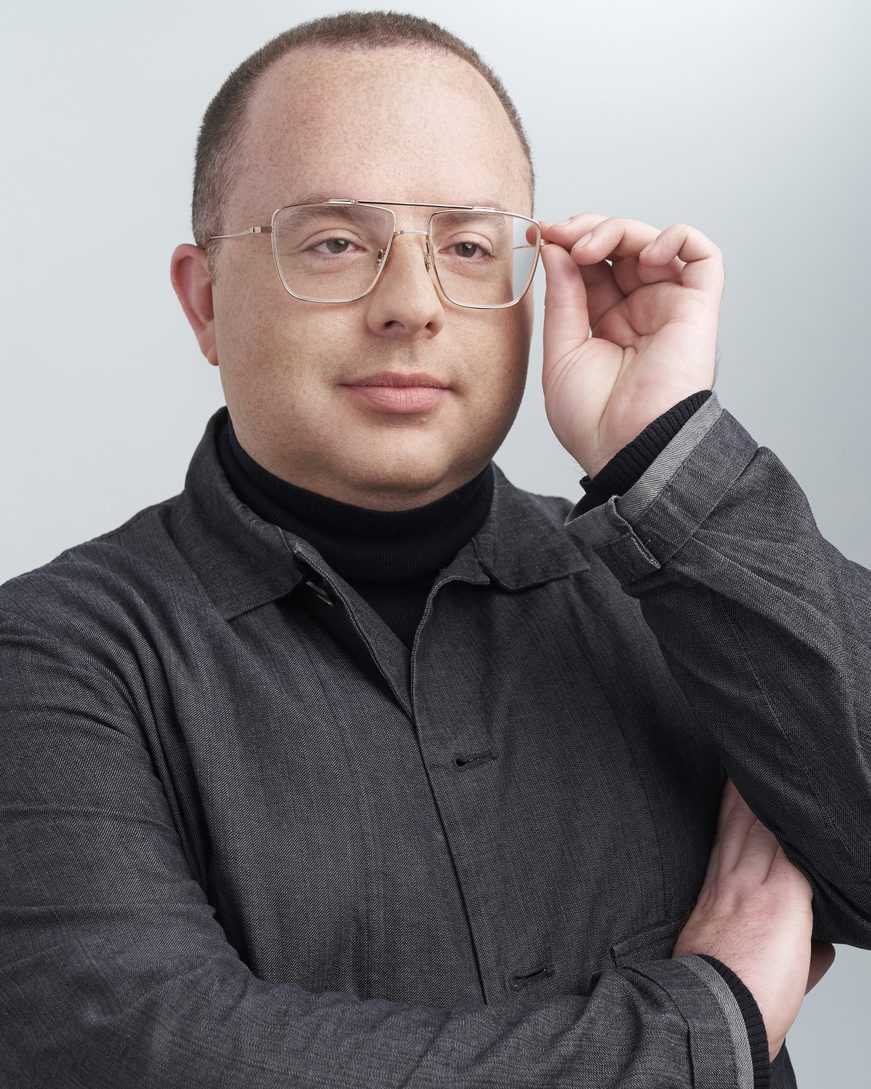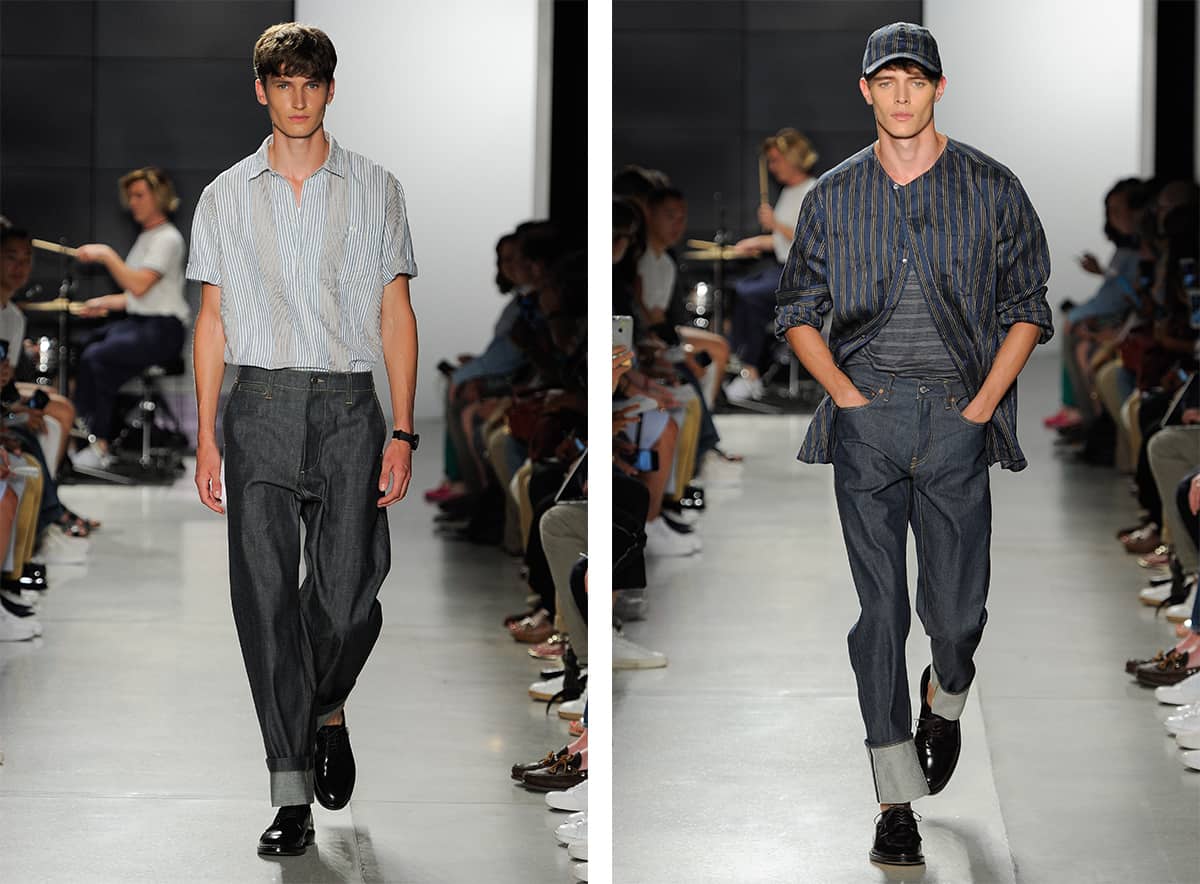 New York-based menswear designer Todd Snyder presented a cultural mash-up last night at his spring/summer 2018 show at Cadillac House. From the bohemian vibe of vintage counterculture to modern multiculturalism stirred up in New York's melting pot, the collection is a refreshing take on the staples we come to expect from Snyder.
Fresh off a season of traveling and wanting, Snyder infused the collection with souvenirs and global styling, bringing home a sense of discovery. Underground silhouettes are tailored yet rebellious. Sport, utilitarian, formal and casual themes come together in relaxed shirting, laidback suiting, wide-legged pants, slackened schoolboy knits and easygoing trench coats. Tunic shapes suggest artistic eclecticism, grounded by athletic hoodies and awning stripe bomber jackets.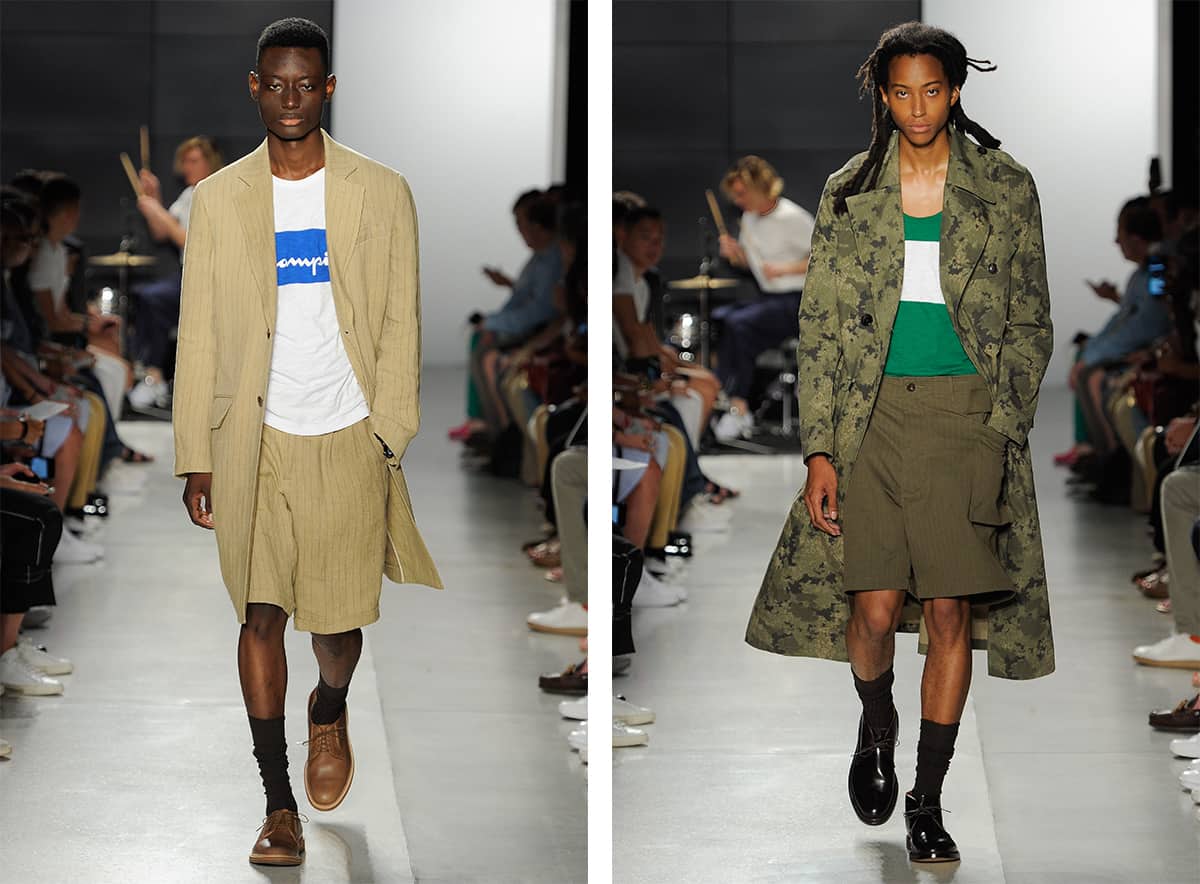 The color palette is driven by wanderlust, from Moroccan reds to French blues to Italian sienna to Japanese indigos. Earthy neutrals roam from desert tones (brown, olive, khaki) to faded beach hues to seafoam green to washed pinks, popped with bold cabana stripes.
The new Blackjack Watch from Timex x Todd Snyder, debuted on the runway last night. With a nod to speed dials and roulette wheels, it evokes the noir glamour of fast cars, hot tires and mid-century Monaco casinos, with Manhattan edge.
"We were very honored to be selected to present at Cadillac House," said Snyder. "It's such a great space and has all the technology you could hope for…the video, sound and lights are incredible. I am really excited that we were able to have Lewis Del Mar playing live music this season, which only added to the immersive experience."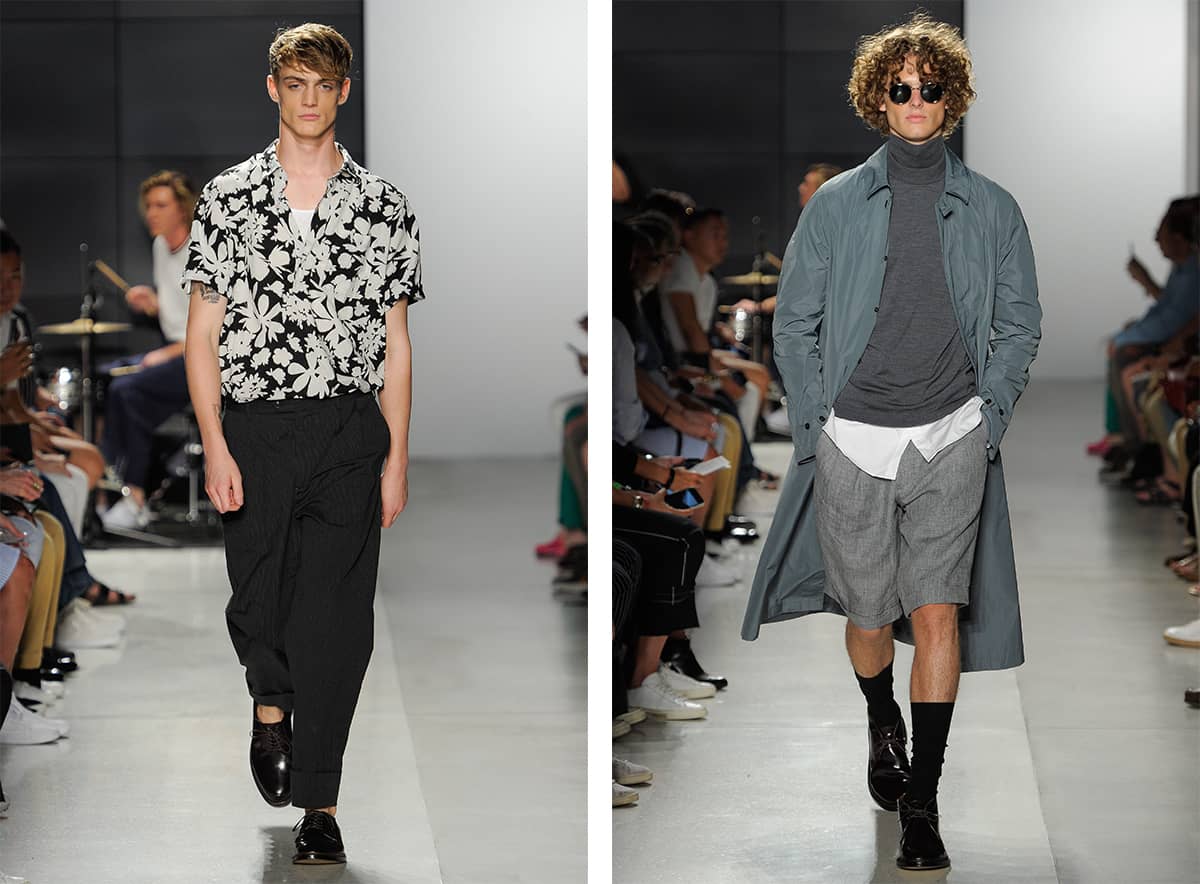 Photos by Maria Valentina