TODD SNYDER REISSUES TIMEX'S SOLD-OUT MARLIN WATCH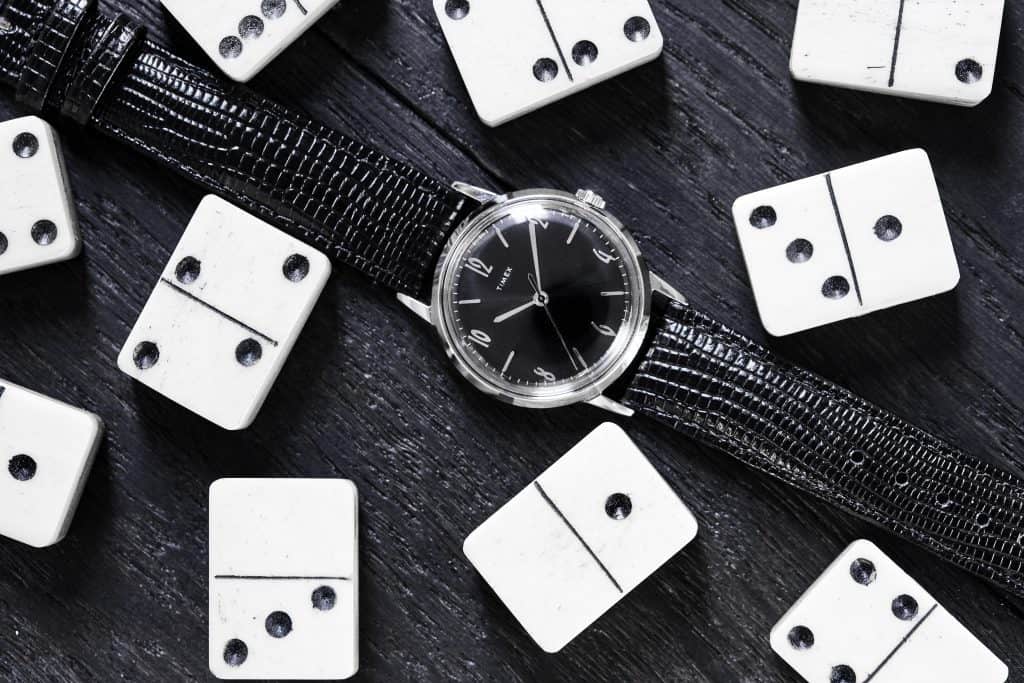 Men's lifestyle brand Todd Snyder is bringing back Timex's sold-out Marlin – a contemporary reissue of the sleek midcentury original – in an exclusive new palette.
The Marlin Blackout is the latest release in the ongoing Todd Snyder + Timex partnership, fusing Timex's legacy of incredible craftsmanship and value with Snyder's smart sartorial point of view and penchant for vintage inspiration. With its understated black face, hand-wound mechanism, and elegant croco-embossed genuine leather strap, this limited edition Marlin is an iconic statement designed to be worn with everything from a business suit to a wedding tux.
The Marlin is a follow-up to Timex's classic midcentury style of the same name and pays homage to the pleasure of a hand-wound mechanism with timeless good looks. Last year's Marlin reissue (featuring a white face) sold out fast; the new Blackout edition will be offered in even rarer quantities, making it a must for watch enthusiasts and history buffs alike.
"I am a fan of the huge variety of Timex styles, and love the fact that their biggest hits span from hardworking, unbreakable military issue watches to elevated dress watches," said Snyder. "I've been wanting to do something more elegant, something you'd style with a suit, and by customizing the Marlin with a blackout palette we've given it a sophisticated modern feel."
The Marlin Blackout ($199) launches today and will be available exclusively through ToddSnyder.com and will debut at the Todd Snyder flagship store on New York's Madison Square Park later this year.