TOM FORD OPENS FIRST DEDICATED SHOP TO BEAUTY, GROOMING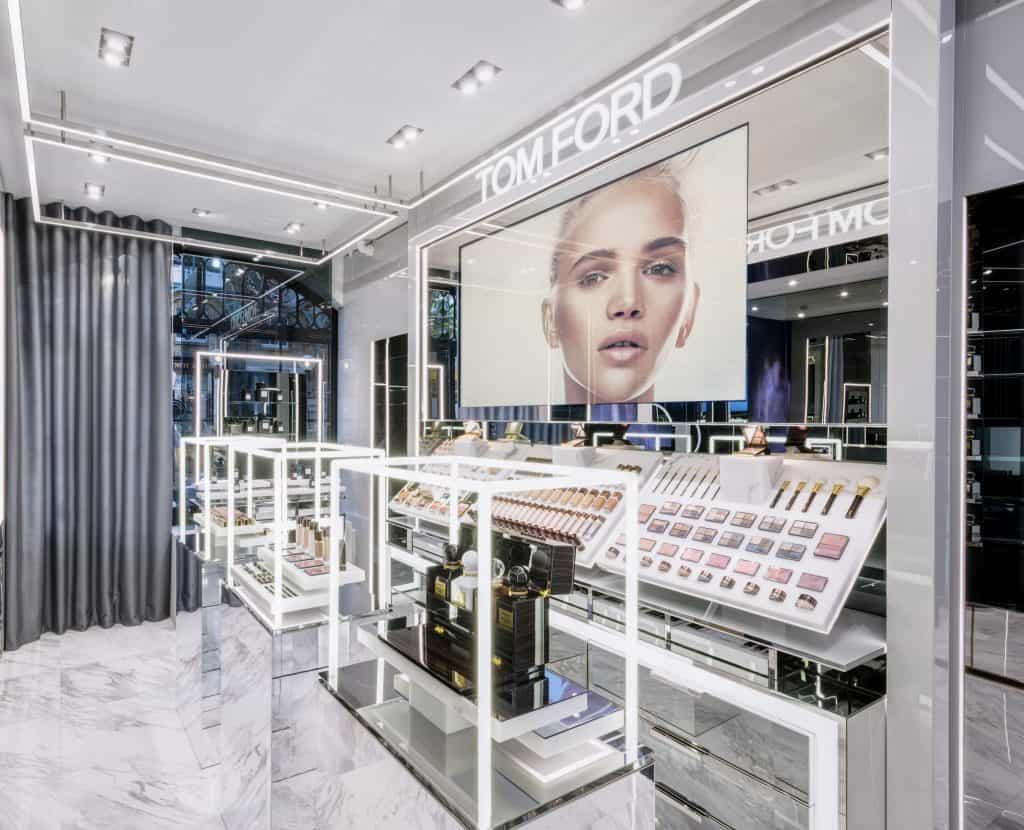 American luxury designer Tom Ford has opened his first standalone beauty store in the historic neighborhood of Covent Garden in London. Located at 3 The Market Building, the two-story, 130-square-meter (1,400-square-foot) store marks a pivotal moment in the evolution of the brand.
The store will sell Ford's collection of makeup, skincare, and fragrance for men and women, and features its own enhanced shopping experiences, equipped with various digital technologies that unite technical innovation, bespoke sculptural design, and customer service.
The ground floor of the store will feature a color room where the latest launches, most-wanted colors, and augmented reality activations allow customers to virtually try on shades. It will also include a fragrance room, where customers will find an interactive scent installation to digitally explore the unconventional scents that make up the artisanal private blend collection. The fragrance room will also feature the Oud and Neroli Portofino Collections, the Tom Ford for Men skincare and grooming collection, and a luxury gifting station. Lastly, the ground floor will include a makeup room where Tom Ford Beauty specialists will be on hand to assist customers.
On the lower level, a full grooming room will be there for men to explore Ford's range of men's skincare grooming. Guests can choose from a range of exclusive grooming services by an expert barber, including a beard trim, the express facial, and a classic hot towel, and a close-cut wet shave. The lower level will also feature a VIP and event space as well as a private makeup service room for appointments with Tom Ford Beauty Specialists.