TOMMY BAHAMA INTRODUCES NEW MEN'S FRAGRANCE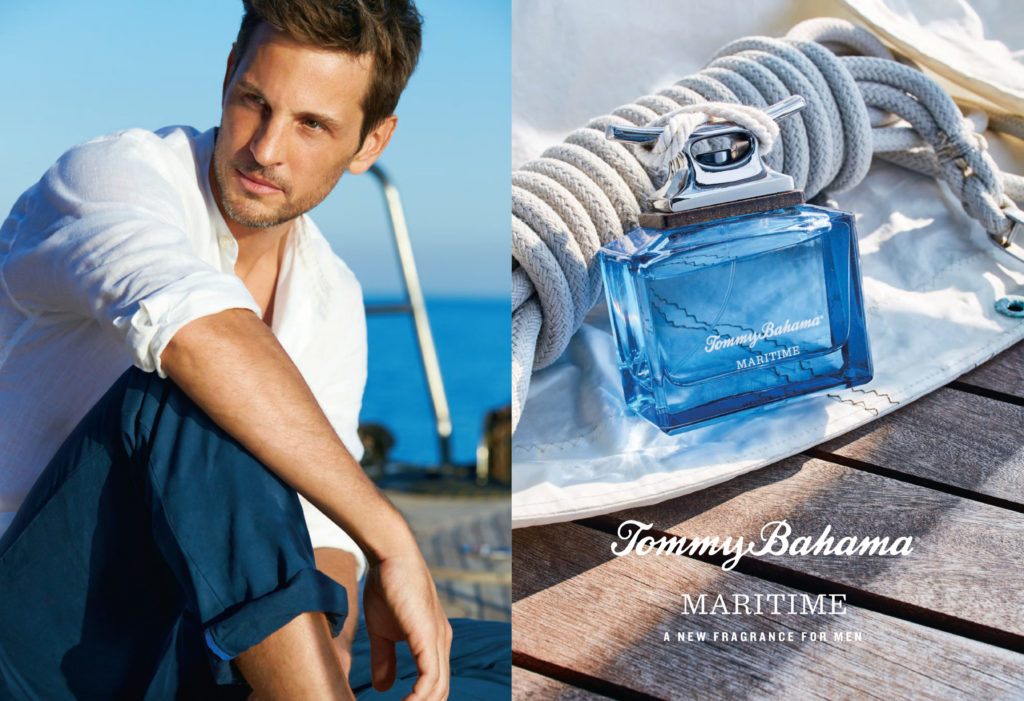 Island-inspired lifestyle brand Tommy Bahama has announced the national wholesale distribution of its latest men's fragrance, Maritime. The new addition to the Tommy Bahama men's scent portfolio is now launching at fine retailers nationwide including Belk, Bon-Ton, Dillard's, Lord & Taylor and Von Maur following its exclusive debut at Tommy Bahama stores and online for holiday.
Tommy Bahama Maritime is an aromatic-woody fragrance created by Frank Voelkl, Senior Perfumer at Firmenich.
"There's an energy and a feeling of speed in a rolling wave, and like the top notes of Maritime that hook you right in, you are mesmerized with what can happen next," said Voelkl. "As the wave gains height and power, so does the heart of the fragrance, it slowly emerges and crests when it encounters the momentum of the dry down notes. These notes last the longest and drive through to the end, leaving you speechless."
The scent draws the wearer in with a zesty combination of citrusy bergamot, sweet Lavender, fresh pink pepper and clary sage, concluding with smooth notes of violet leaf, geranium and ambergris. The fragrance is rounded out with cedarwood, sandalwood, musk and Moss to create a long-lasting aroma reminiscent of the sea air.