TOMMY BAHAMA LAUNCHES NEW MEN'S FRAGRANCE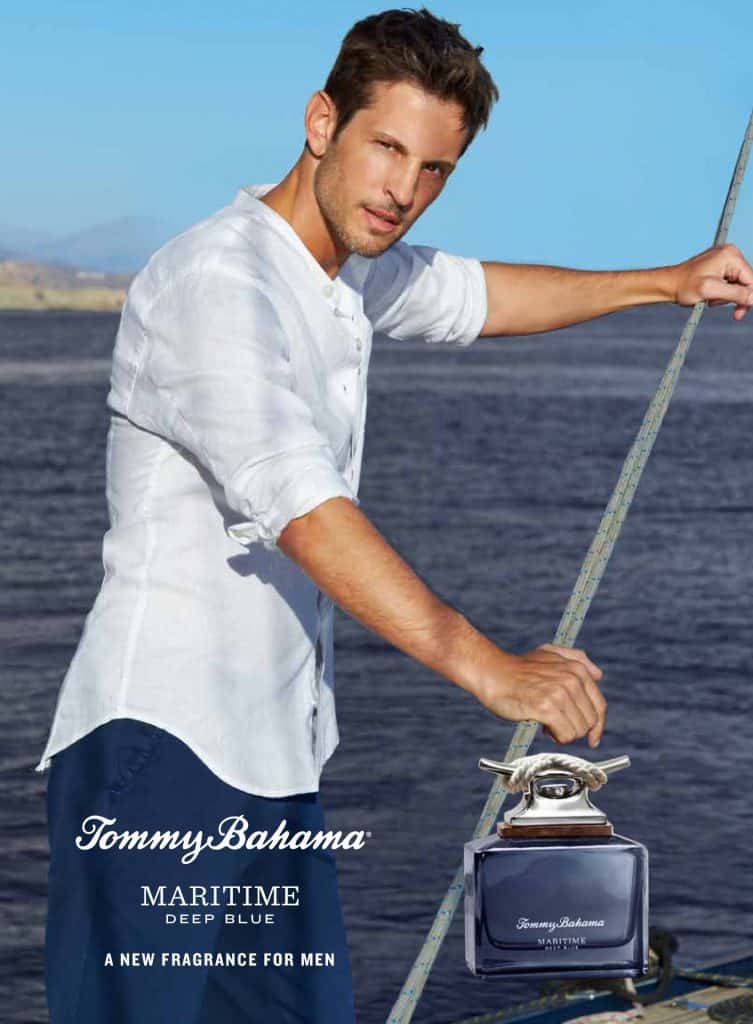 Island lifestyle brand Tommy Bahama has launched its newest scent for men, called Maritime Deep Blue.
Perfumer Frank Voelkl from Firmenich created Maritime Deep Blue with the power of the ocean in mind. "I was inspired by a trip to a secluded beach – it was so rustic and elemental, that I wanted to express its authenticity – the powerful waves, deep waters, strong winds and sizzling hot sun," said Voelkl. "Maritime Deep Blue captures this intensity with a burst of watery freshness, crisp aromatic notes, and sun-drenched driftwood."
The new fragrance features a fresh, woody scent, with top notes of cardamom, bergamot, juniper oil, and rosemary. The fragrance transitions to notes of water lily, freesia, orris, and geranium, and finishes with notes of patchouli, cedarwood, musk, and moss.
Tommy Bahama Maritime Deep Blue, which retails between $65 and $80, launches this month nationwide at retailers including Belk, Dillard's, and Tommy Bahama stores as well as online.