TOMMY HILFIGER LAUNCHES SMART-CHIP TECHNOLOGY ENHANCED PRODUCTS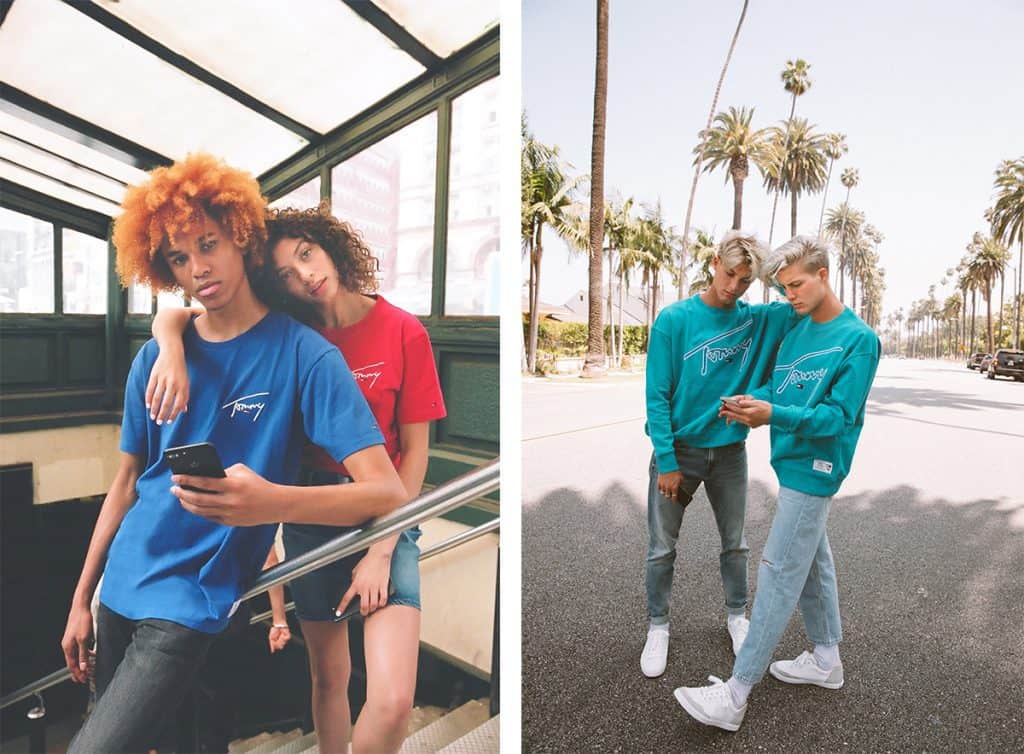 Tommy Hilfiger has launched Tommy Jeans Xplore, a smart-chip technology enhanced product that offers consumers rewards and experiences for each wear, creating a micro-community of brand ambassadors. Tommy Jeans Xplore is offered in men's, women's and unisex designs and will be available exclusively in the U.S.
Each Tommy Jeans Xplore item features an embedded Awear Solutions' Bluetooth low energy smart tag, connecting the product to the dedicated iOS Tommy Jeans Xplore app. Once downloaded and activated, the app creates a direct line of communication between the Tommy Jeans Xplore product and consumers. Product and app usage are incentivized with a points platform, allowing the consumer to unlock one-of-a-kind rewards and experiences in real-time, based on how often the garment is worn.
The integrated technology in the Tommy Jeans Xplore products allows for brand engagement and interaction beyond traditional touchpoints. Through rewards experiences and interactive hotspots located across the country, the app brings users together, creating a community of highly engaged micro brand ambassadors.
"We've always been at the forefront of digital innovation, using technology to deliver what our customers are looking for—unique experiences and instant gratification" said Tommy Hilfiger. "Tommy Jeans Xplore is the next evolution of our vision, reaching consumers where they are and inviting them to be a part of the brand experience."
The launch of Tommy Jeans Xplore is a reflection of Tommy Hilfiger's wider digital strategy to integrate innovation for a seamless consumer journey and immersive brand experience. This follows the launch of the award-winning TommyNow Snap app, which uses 2-D and 3-D image recognition technology to allow users to take a photo of any item in-store on an ad, on the runway or on the street and shop it instantly through tommy.com and the A.I.-powered virtual stylist chat bots, TMY.GRL and TMY.BOY.
Tommy Jeans Xplore is available on Tommy.com and at the New York City Flagship store on Fifth Avenue.