Tommy John and the ever-innovating underwear market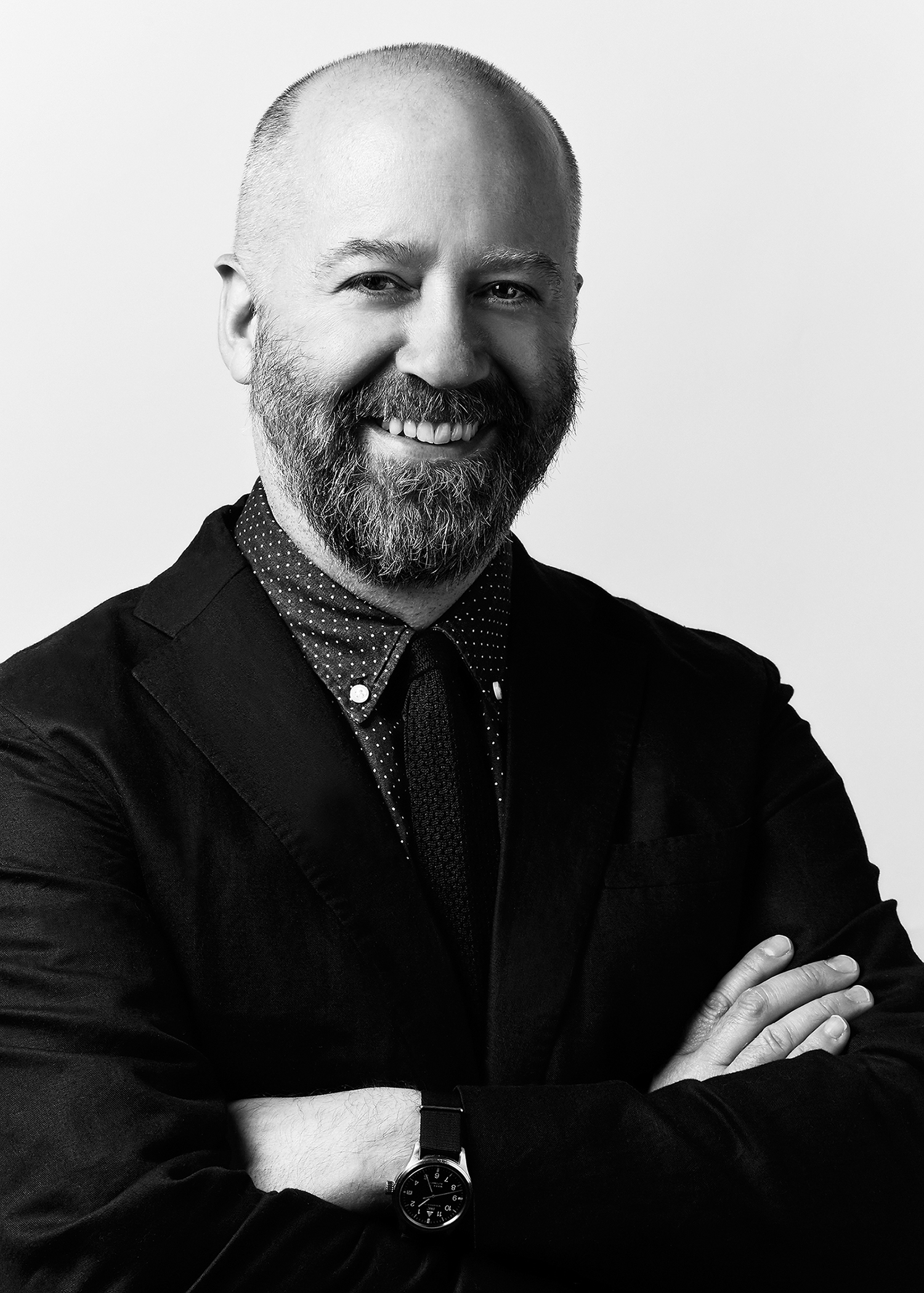 Now that John Jones, our former fashion director, is no longer here covering the underwear market, the duty has fallen to me. I've been out in the market educating myself on a category that I hadn't given much thought to before, either as a reporter or a consumer. It's a much more fascinating and vibrant market than I realized: changes in fit, silhouette, fabrics, construction and of course color in the last few years have made men's underwear a true fashion category. That's an important distinction. It means that men, particularly young men, are shopping for underwear without shame, sometimes socially, and they're talking about it. Despite it being something few if any people will see on an average day, men are starting to care more about how their underwear looks and fits. They want color. It's not about a simple generational distinction between boxers and briefs anymore.
My first stop was Tommy John, a growing luxury performance underwear brand started in 2008 by Tom Patterson, a former medical device salesman. Patterson's story is like that of many entrepreneurs: frustrated by an everyday problem, he took a chance and created a solution. In his case, it was boxy traditional undershirts that would stretch out, quickly turn yellow and bunch up under his dress shirts.
After making about 200 shirts and giving many away to friends to test out, Patterson saw that his innovations were working, and in demand. His undershirts were more tailored and fitted, but not restrictive like shapewear. They breathed, stayed tucked in, and used blends of materials like micro modal, a super soft rayon material made from beech trees. Modal had pilling problems so he worked with his factory to create what he says is a virtually pill-free modal fabric. They also recently launched the Cool Cotton line for men who prefer cotton.
Patterson brought the same innovative spirit to underwear, with soft fabrics, 360-degree stretch (to prevent riding up on the legs) and what he calls the "quick draw" horizontal opening fly. (Interestingly, Patterson says he got lots of calls and emails from confused customers about the underwear models that didn't have flies; not every American guy is ready for that.)
Tommy John's performance line, which launched in early 2012, has features like a pocket that will hold an iPhone, mesh cooling zones and the 360-degree stretch mentioned above.
Retail prices range from $27 to $31 for underwear and $35 to $40 for undershirts. The packaging was designed to appeal to both men and women—Patterson said his research found that women tend to buy a lot of the underwear for the men in their lives, so he made their color scheme a shade of blue that would be familiar to fans of Tiffany and brown that evoked chocolate.
Upcoming launches include socks and a line of long underwear designed for men who wear suits (or really anything else) in colder climates. When Patterson pointed out how few long underwear makers came at the category from a luxury, performance but non-athletic angle, I wondered why no one had done this sooner. Clearly, it'll sell well in my home state of Minnesota and Patterson's home state of South Dakota.
Tommy John is sold Neiman Marcus, Nordstrom, Stanley Korshak, Weiss Goldring, Larrimors and assorted men's specialty stores across the country.