TOP MENSWEAR EXECS TALK REINVENTION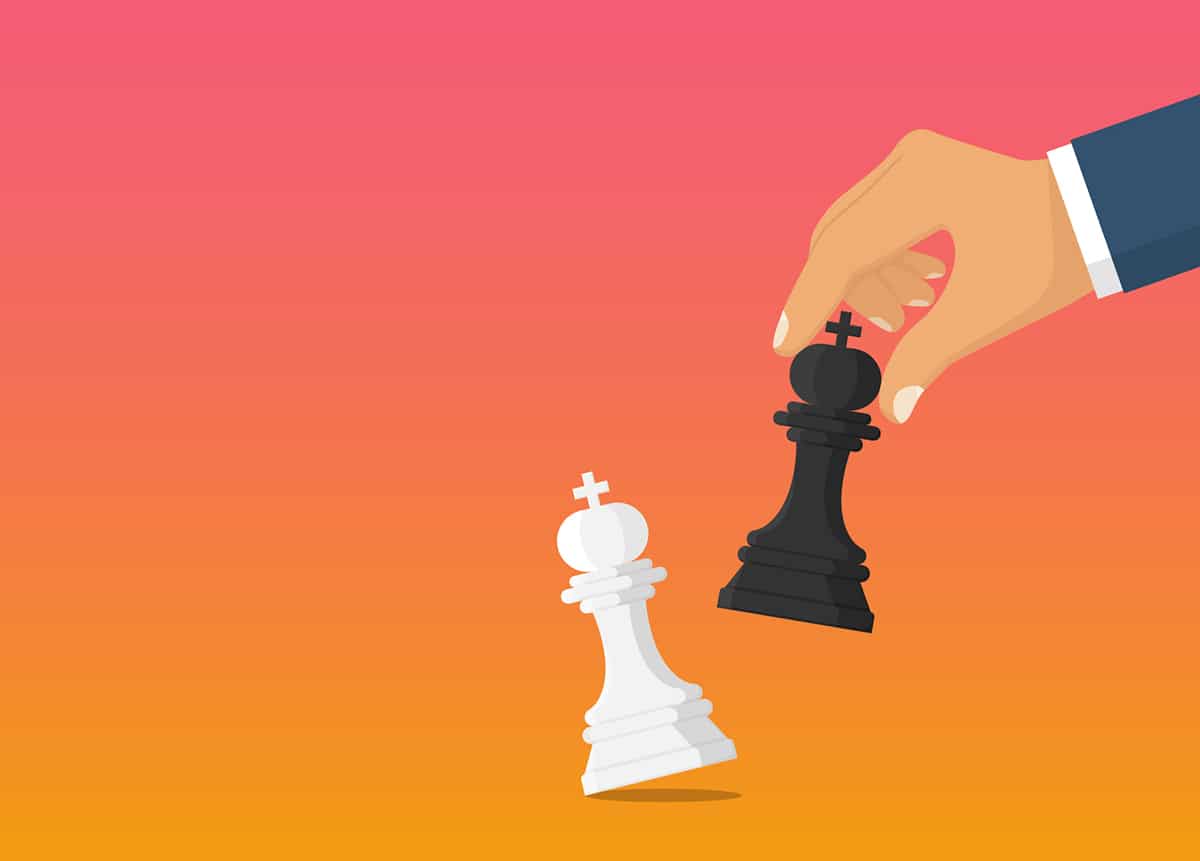 Ken Duane, PVH
"We've encouraged our associates to be forward thinking, with a focus on adapting to the evolving consumer environment, enhancing our brands and their competitive positioning across product lines and geographies and adjusting our procedures to make it easier to effect change.
From a business perspective, we diversified our distribution of Calvin Klein and Tommy Hilfiger products into specialty accounts in the U.S. and Europe that have relevance with younger generations. We significantly increased our brands' social and digital reach. We enhanced our own online digital commerce platforms, recalibrated our relationships with our traditional wholesale customers to account for the growing digital component of their businesses and expanded our presence with pure-play digital accounts. Across our digital footprint, we're working closely with our top wholesale partners to better transform the online consumer experience across each of our brands.
In addition, we've invested in our future by evolving our supply chain, building upon our operating platforms and harnessing sustainable innovation to enhance our efficiencies across the organization, with a focus on embracing speed across PVH, working to reduce lead times, leveraging the power of data and simplifying processes in a world that is becoming faster-paced and more rewarding of companies that are dynamic and responsive. As we work toward these objectives, we remain committed to corporate responsibility, as we recognize both the opportunity and the responsibility for business to take a leading role in addressing global issues."
Steve Shuck, Stag
"We're approaching the changing landscape on a lot of levels: improving our service in stores; providing a more interesting store experience through product, presentation, and events; expanding our range of products (we recently launched a home collection); listening to our customers and finding ways to build even greater loyalty; building on our social media successes; and fueling our robust online business. We believe it's important to listen to your customers and tailor your offerings to their needs in terms of product itself but also editorially."
Sam Glaser, Stitched
"At a time in retail defined by e-commerce, we're tripling-down on the in-store experience in our three haberdasheries (Stitched Miami and DC, as well as our Las Vegas flagship). This includes Scotch Locker Lounges in every store and a styling-first approach to sales. At the same time, we're in an era of fast-fashion in which consumers see and demand trends in real-time. So we're using our custom clothing resources to produce our XXXX Collection of ready-to-wear suiting in four weeks from concept to sales floor."
Gary Flynn, M. Dumas & Sons
"We saw an opportunity on King Street here in Charleston when the neighboring shoe store closed. We created a beautiful shoe shop in the front of our store and now have all the brands our customers have been asking for (Ferragamo, Tods, New Balance) as well as a terrific team of shoe experts running that department.
Another focus is our website. We haven't had an online shopping platform that our loyal customers could access from their own homes. We have out-of-town customers who've been shopping with us for years via phone or email, and we want to make their experience even simpler. I feel that's critical; we have to think like our customer thinks. We want to be here for another 100 years and we're focused on evolving the business with, and ahead of, what our customer's desire."
Ron Wurtzburger, Peerless
"Our business continues stronger than it's ever been. The major change we're making is to more aggressively and more frequently update fabric, fit and color. We've just changed all of our in-stock programs to stretch fabrics and, looking at the stores' weekly sell-throughs, this has been a great move! Retailers shouldn't be afraid to make major changes in their business, especially now that so much of the industry is going through a revolution. The retailers who remain are the smart ones, the survivors, who are already making bold moves to stay on top. I realize we're in a digital age but a computer can never give the same service and attention to customers as a great salesman. We as an industry are far from dead: I'm not at all worried about our future!"
Ken Gushner, Boyds
"We are rebuilding the entire store: we're in phase 1 as we speak. Stores today have to evolve and invest to provide a proper engaging experience for their customer or they are on their way to obscurity."
Erick DeLeon, MartinPatrick3
"We dive into what works and constantly push ourselves to keep our customers engaged. So whether it's events or products, we want our clients to have a great and different experience with every visit. Above all, though, our service will always remain number one!"
Reece Crisp, Farfetch
"Over the past few years, we've established ourselves as the online platform to sell the world's greatest selection of luxury goods. It is crucial for us to continue to push this message."
Joseph Janus, WeSC
"As a streetwear brand, it's important that we understand not only the consumer shopping habits but also the consumer mindset. The lines of gender and how streetwear consumers dress are much more blurred and fluid. This is why we have decided to no longer have a men's and a women's collection, but to make our whole collection gender-neutral. Brands and retailers really must take the lead from their customers to survive the changing landscape."
Wayne Gross, East Dane
"We will continue to put our customer first and ensure that we're assorting for his needs and tastes through the East Dane filter."
Joëlle Grunberg, Lacoste
"Two years ago, Lacoste leadership in France decided to reinvest in the brand here in America. As you know, Rene Lacoste felt very connected to the U.S.; his son developed the business here in the 1950s. Although recent business in the U.S. has been tenuous, our multi-tiered strategy has been working. We are strengthening the more premium parts of our business, as well as our sports heritage (tennis and golf). Our new face of the brand is Novak Djokovic and we've created a namesake collection available only in Lacoste boutiques. Department stores are still a key part of our U.S. strategy; in most, we have 2,000-3,000-square-foot shop-in-shops.
We also sell better specialty stores, we own 80 company stores, 20 in Canada, and we're strengthening our direct-to-consumer ecommerce. Our goal is to tighten our wholesale distribution to better control pricing. While most companies want to sell more, more, more, we are looking to put less product in fewer doors to ensure exclusivity. This is difficult at first, but it pays off later on. Fortunately, as a family business, we can focus on healthy long-term growth rather than meeting quarterly sales plans."
Doug Ewert, Tailored Brands
"Our goal is to innovate the men's specialty retail store of the future by delivering unmatched convenience, service, and personalized solutions in a seamless, integrated omni-channel experience. There has never been a more exciting time to be a men's apparel retailer."
Larry Rosen, Harry Rosen
"If you believe the media, there will be one remaining retailer in ten years and that will be Amazon. But I don't believe the media. Retailers will adapt to change. There's no doubt that digitally augmented selling is the future so our goal is to find ways of taking our in-store strengths and interpreting them digitally. That's what we're working on."
Jerry Park, DLS/BATA
"Great Broadway performers go on stage each night thinking this will be the performance of a life time. The good independent retailer opens his doors each day thinking today will bring record-breaking sales. If you don't have this type of optimism or enthusiasm, then maybe the retail business is not right for you. Granted, there are all types of factors and outside variables that interfere with this utopian view but optimism must be the driving force."
David Katz, Randa
"Randa is responding to challenges in the new retail landscape via our strategic template: Moats, Boats & Bridges. Moats represent "protecting the core" and building barriers to competitive entry. We are getting better at what we do best, investing capital and human resources in product innovation, understanding and leveraging the evolving consumer path-to-purchase, increasing customer engagement at current points of sale, reinforcing our industry-leading market share, and recruiting, training and retaining great talent. Bridges represent expanding our reach into "adjacent" markets with new retail partnerships and expansion into product classifications related to those we already dominate. Boats are transformational investments in people, process and business models. Randa is investing in wearable technology, artificial intelligence, direct-to-consumer marketing, and entirely new go-to market strategies, with more to follow. For fashion and retail, the acceleration of change is faster than ever, and we believe the best is yet to come."