TORONTO SPECIALTY STORE BROWN'S MENSWEAR TO CLOSE AFTER 90 YEARS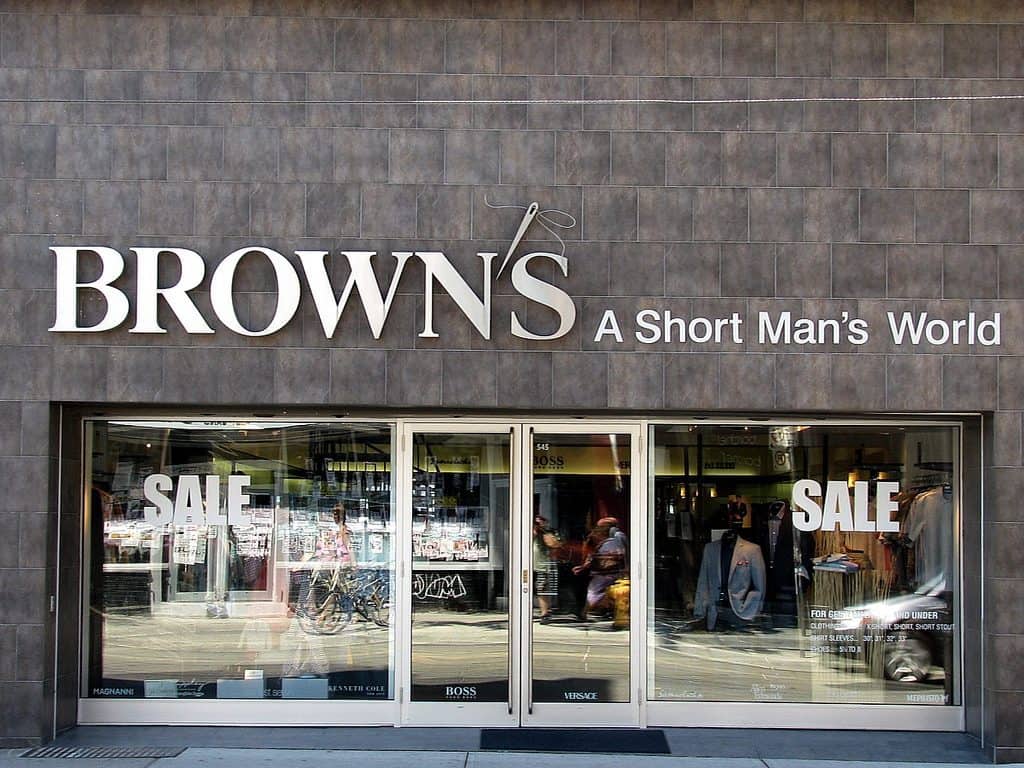 Due to the recent passing of Lou Brown, Brown's Menswear has confirmed that it will immediately commence a store-wide closing liquidation sale. The sale is open to the public from the Brown's Menswear store located at 1975 Avenue Road in Toronto.
Brown's Menswear was a popular family-run business that has been serving the Toronto community for almost a century. After working side by side with his father for years, a young Lou Brown carefully followed the fashion business and when the time was right, made his own astute changes.
For years, the Brown's Menswear store had been serving shorter men; Lou had noticed that the shorter man (5 feet, 8 inches and under) had difficulty in purchasing fashion-forward clothing, without spending huge amounts of money on tailoring charges; and still the 'fit' was not always right. Over the years Brown's A Short Man's World became a leading specialty retailer for the shorter man.
This liquidation sale is being conducted by Danbury Global, Toronto. The sale includes an exceptional collection of quality men's suits, sports jackets, dress & casual shirts, pants, jeans, sweaters, outerwear, shoes, and accessories. The store carries popular designer brands including Bugatti, Samuelsohn, Hugo Boss, Allen Edmonds, Alberto, and many more.