TUMI TAPS ALEXANDER SKARSGÅRD TO FRONT NEW COLLECTION CAMPAIGN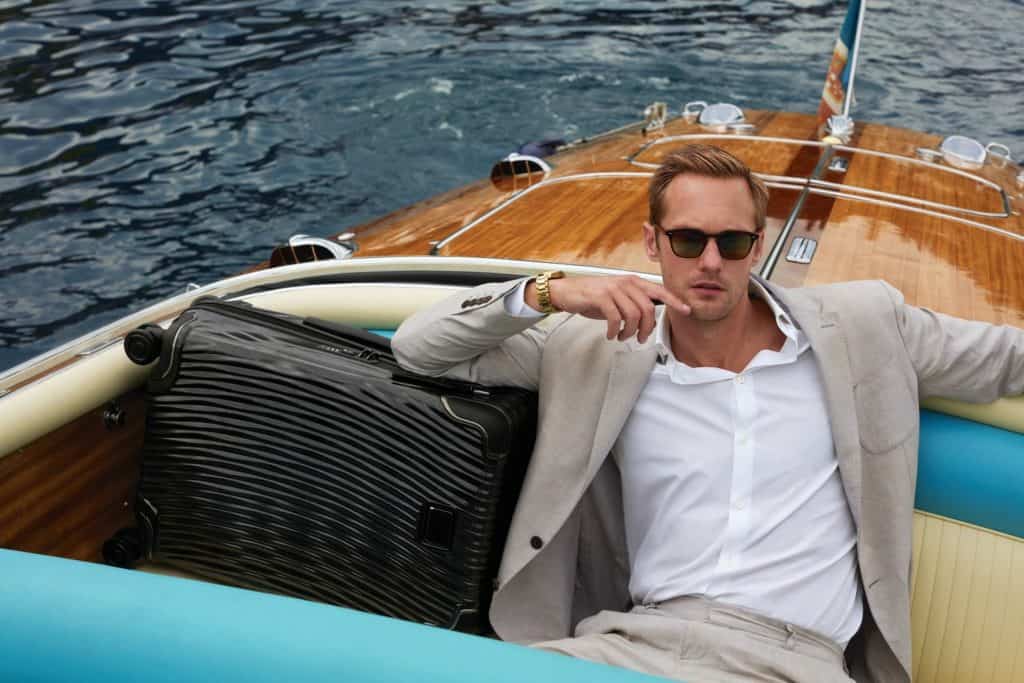 Global travel brand Tumi has unveiled its newest premium lightweight hard-shell luggage collection.
Dubbed Tumi Latitude, the collection will be offered in a range of carry-on and check-in sizes, which includes an international carry-on, short trip packing case and extended trip packing case. These styles, offered in black, navy and silver, will retail for $645-$795 at select Tumi retail stores worldwide and on tumi.com.
To celebrate the newest collection, the brand has tapped Emmy-winning actor Alexander Skarsgård to front its corresponding campaign where we see Skarsgård embark an epic journey around the world on a single degree of latitude. Directed by Augustus Punch, Skarsgård travels to Tolna/Szekeszard, Hungary; Lake Como, Italy; Cougar Mountain, Washington; and Mongolia to test out the collection's qualities.
"I couldn't have dreamed of a better experience being part of the Tumi Latitude campaign," said Skarsgård. "I got to travel around the world with a ragtag of lovely and incredibly talented people. The product itself is quite impressive – I even tried to intentionally break the bag a couple of times, with no success of course."
This campaign's focus on a non-stop journey on a single degree of latitude showcases the collection's clever design and ability to perform no matter the landscape, climate, or culture. The journey is not only about form and function, but also about perfecting the journey, getting from place to place in unexpected ways, and, of course, meeting interesting people along the way. The campaign will run globally on various social channels, including Facebook and Instagram, out-of-home platforms as well as digital outlets.
"With each new collection, Tumi strives to provide our customers with top-of-the-line performance, design and style," added Victor Sanz, creative director at Tumi. "With Tumi Latitude, we wanted to create a collection that offers the best of the best in terms of innovation and aesthetic, which pushed us to improve weight, function, durability, organization and more. We are consistently inspired by global citizens on unique journeys, and partnering with Alexander to share in such an amazing worldwide journey was an incredible experience."