TWO AMAZING GENTLEMEN WHO MAKE MAGIC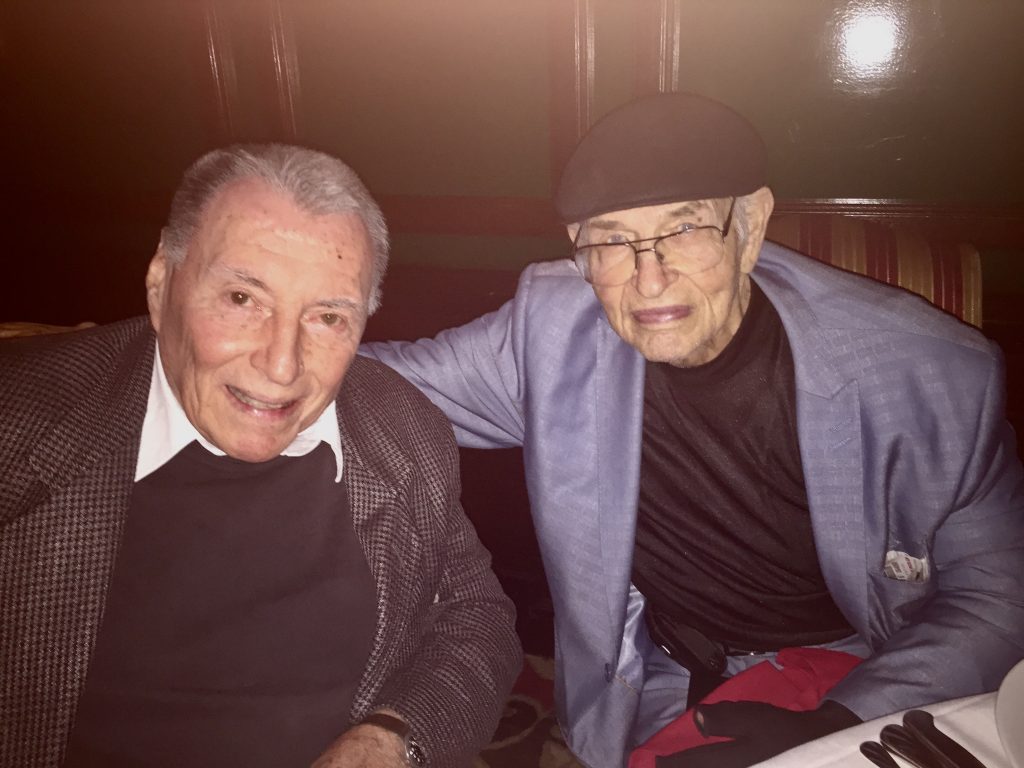 One of the highlights of my Vegas trips over the years has been the semi-annual dinner at Circus Circus Steakhouse hosted by retail consultant Marshall Kline and always attended by interesting industry personalities including Morris McCollum of Mr. Mac in Tacoma, Washington. Marshall has not missed a MAGIC show in the past 108 seasons. Morris has almost kept up with him, and has been Marshall's client for the past 45 years.  "He was actually one of my father's clients before I got into the business," explains Marshall, whose dad ran a major LA-based buying office for both department and specialty stores. "Any time I request anything, Marshall calls me back within minutes," says Morris, justifying his loyalty. "Marshall is one of the smartest guys around."
Morris, aka Mr. Mac or Mac the Knife, just turned 89 and is first contemplating retirement based on some recent health issues. But it's a tough decision for him since he's so emotionally connected to his community and the customers he serves. In fact, he's been honored by the NAACP. And when his store was once robbed, he was uplifted by the love and support he received from so many neighbors and friends. At the moment, although business is tough, he still has plenty of customers coming into the store just to say hello and wish him well.
While there, they often buy something: if not a suit ($100-$400 retail range) then perhaps a fine wool hat ($65 MSRP on sale for $45) or shoes ($30 a pair or two for $50.) He also does well with ties and dress shirts that he often promotes as two for the price of one. "The repeat customer is my salvation so I treat them right: in addition to good prices, I like to give them an unexpected gift with purchase, be it a flashlight or a pair of socks. It's better than another 20 percent off: people appreciate that they received a gift," he says.
For his part, Marshall thought the February MAGIC show was a great one; his picks for fall '17 include patterned vests worn casually and knee-length wool topcoats.