ULAH TO BRING A NEW MEN'S APPAREL AND LIFESTYLE STORE TO KANSAS CITY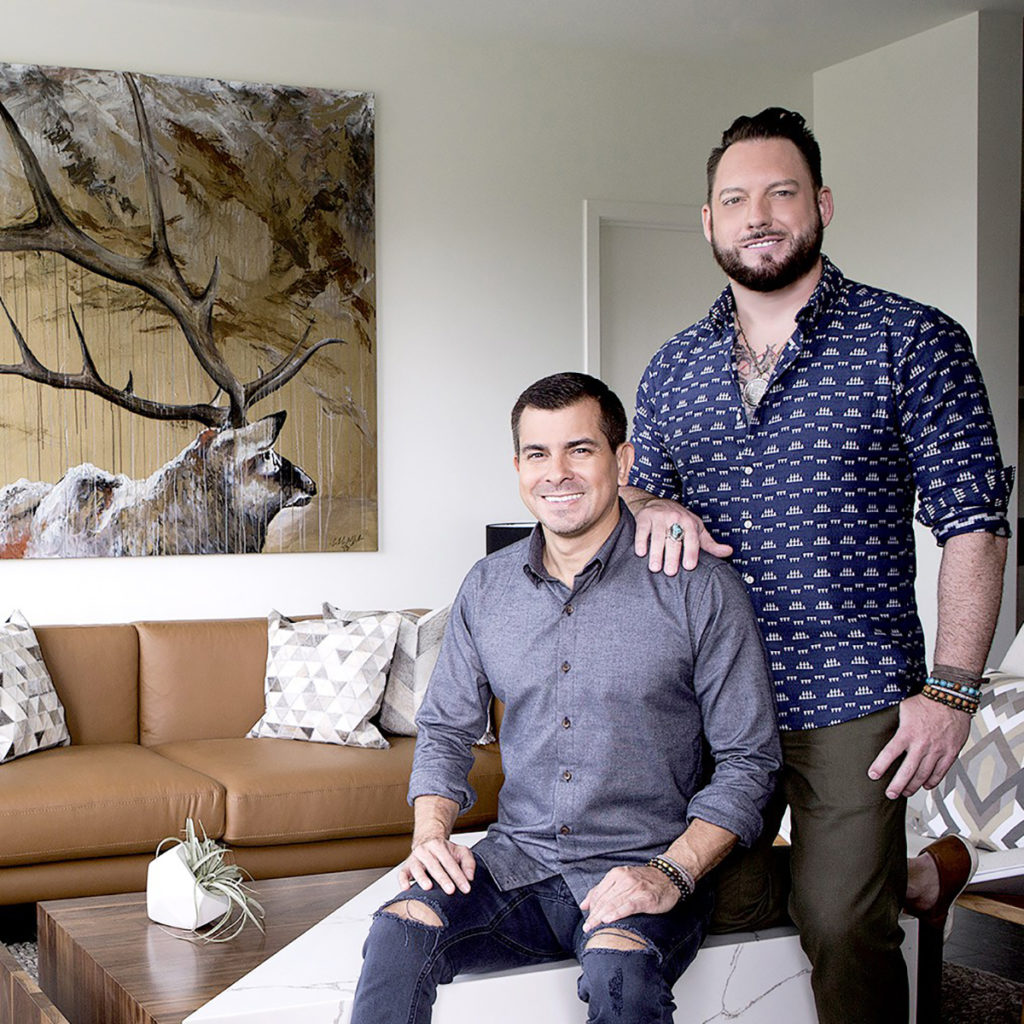 Kansas City is about to add a new men's apparel and lifestyle store to its changing fashion landscape. ULAH (pronounced yew-luh), the brainchild of business partners (and life partners) Joey Mendez and Buck Wimberly, will open its doors on Thursday, October 20 with a grand opening celebration in the new space.
Located at 4707 Rainbow Blvd in the new Woodside Village live-work-play development, ULAH aims to serve today's fashion forward and multi-dimensional man. One who is both rustic and modern, balancing a life that is both casual and professional and whose experiences are both small-town and cosmopolitan.
Throughout the 1800-square-feet of selling space, customers will find a curated selection of products that will range from accessible to aspirational and local to mainstream. Expect to see apparel, accessories, gifts, greeting cards and masculine home décor throughout the space from brands like Scotch & Soda, Todd Snyder, Zanerobe, Rhone, and Zachary Prell – just to name a few.
Here we chat with Mendez and Wimberly on how the decided to take the plunge on opening their own store and the industry's reaction to their new business venture.
Q: How did you guys come up with this concept and ultimately drive you to quit your jobs and start something new?
Joey Mendez: We met 10 years ago while I was working at Halls Department Store here in Kansas City and Buck would come into the store to shop. I would help him when he came into the store, but we stayed acquaintances for most of the time we've known each other. That is until about a year and a half ago when we started dating.
Pretty early on in the relationship we talked about starting our own business together. Buck had just left his job at Hallmark, where he worked in brand strategy, to help his brother Mike rebrand his business for growth, and at the time I was a buyer at Halls. January of this year was when Buck put the concept together and we starting pitching the concept to developers and vendors. Then we found the location in April and I left Halls to dive into the project full-time.
Buck Wimberly: Once we started pitching the whole concept, we saw how powerful our respective industry connections really were. The response in the beginning was so amazing. It really validated how much our community wanted and needed our concept.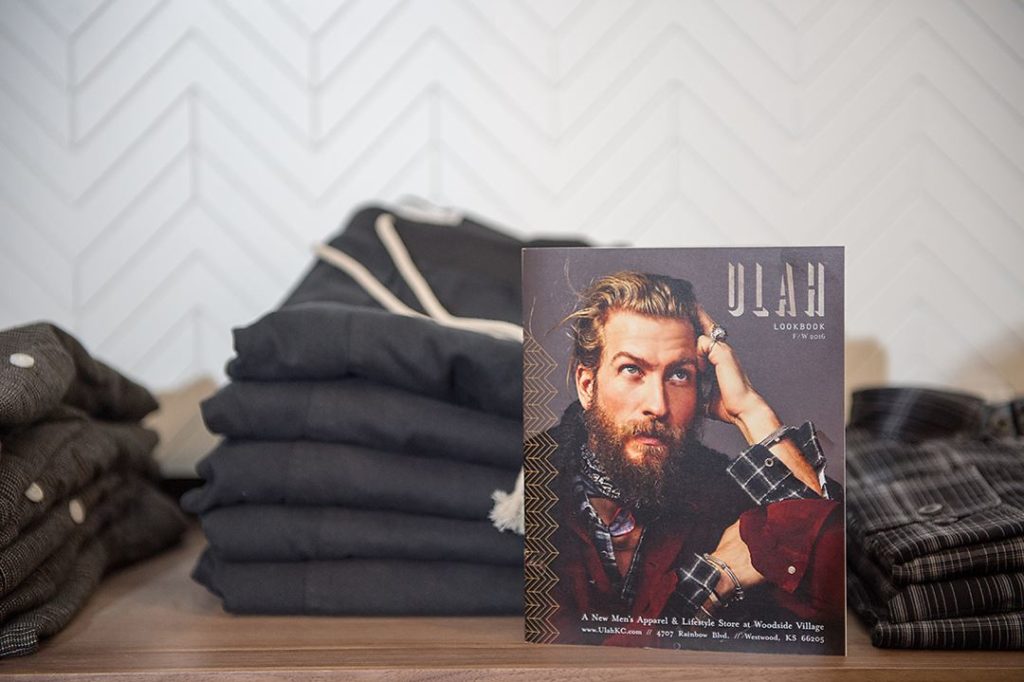 Q: Can you explain your concept exactly?
JM: The main idea is to be a true lifestyle store. I think a lot of brands say that they are lifestyle brands, but we want to embody what lifestyle really means. We are going to carry everything a modern man needs in his life. We will have many different apparel categories from activewear to suit separates. We'll have gifts, shoes, bags, accessories, but also greeting cards, home décor and furniture that has a masculine point of view.
Q: How much of your mix will involve gifts and home décor?
JM: Apparel, accessories and shoes will be 70 percent of the selection in the store. Gifts, décor and furniture will be the remainder and serve as discovery merchandise for our customer. We even have great collaborations with local makers that will be offered in the store. Everything from jewelry, candles, soap, fragrance and even socks.
Q: Was it hard to get vendors on-board to sell to your store?
JM: No, it wasn't actually. The vendors were really excited for me and for the new venture I was embarking on. Everyone that I had connections with wanted to be a part of our launch.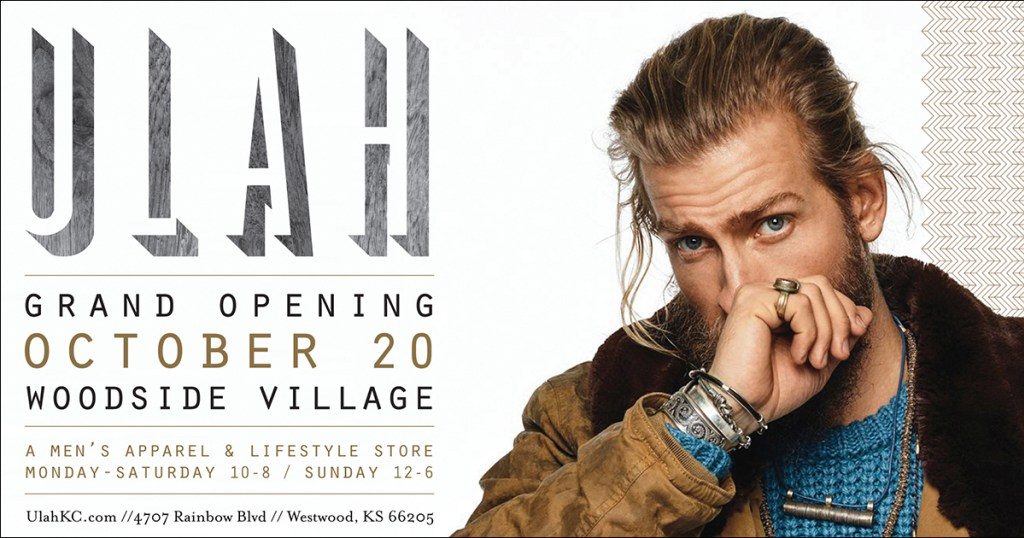 Q: What are some of the design details within the space?
JM: We teamed up with Midwest design collective Hufft Projects on the space to include 20 foot ceilings, a cashwrap that will also serve as a bar, an outfit grid wall near the fitting rooms, and a loft above the selling floor that will serve as the office, stock room and on-site tailor shop.
Q: What has been your most memorable milestone so far in the opening?
JM: Mine would be when we pitched to the developer. It was the first time we unveiled our concept professionally. The leasing agent and developer were super exited and it was very fulfilling to see their positive reactions to our idea.
BW: I would say mine would be when we announced the opening of the store earlier this year to the world. The response we got from the industry and the community was overwhelming. Not just the support, but validating the city needed this store, was great to hear.
Q: How has it been as a couple to work with each other professionally?
JM: Having someone you trust more than anyone else for decision making is a true asset. We are good about talking out our issues. Our biggest challenge though is stopping for the day and spending down time with each other. We had to learn to stop and enjoy the actual experience.