UNIQLO AND TORAY TEAM UP FOR "THE ART AND SCIENCE OF LIFEWEAR"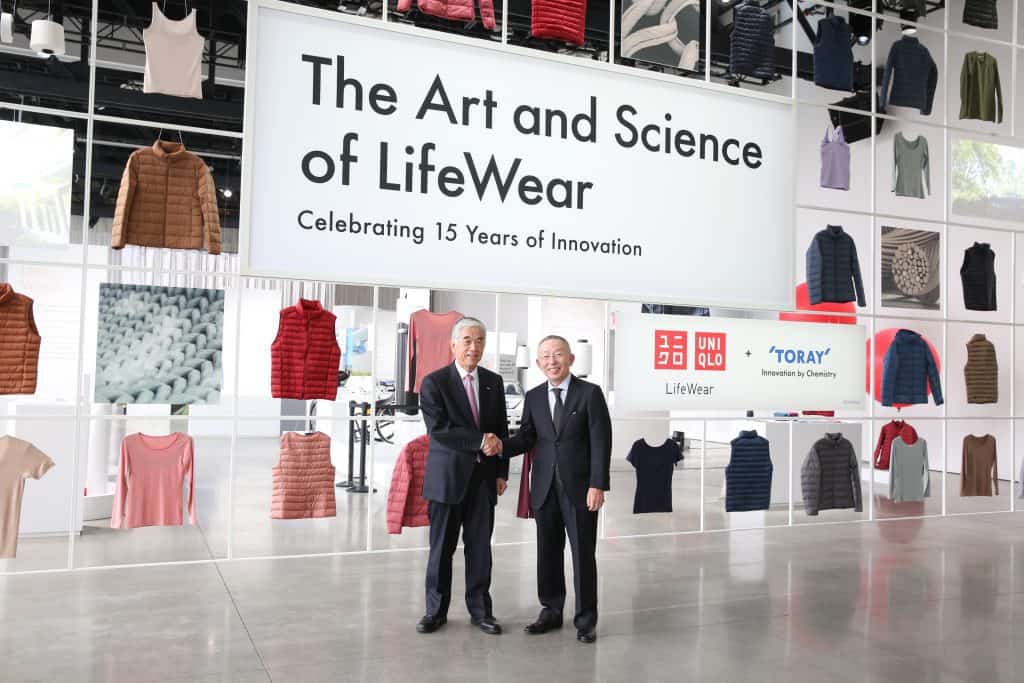 Japanese fast-fashion retailer Uniqlo teamed up with Japanese textile company Toray Industries to host a special event entitled "The Art and Science of Lifewear" at its TriBeCa store on Tuesday, October 24.
This private large-scale global exposition marked the upcoming 15-year anniversary of the companies' co-development of highly-innovative clothing, which commenced in 2003 with the creation of the HeatTech brand. The companies have been working together on creating fabrics and apparel to make the world more comfortable amidst our ever-changing climate.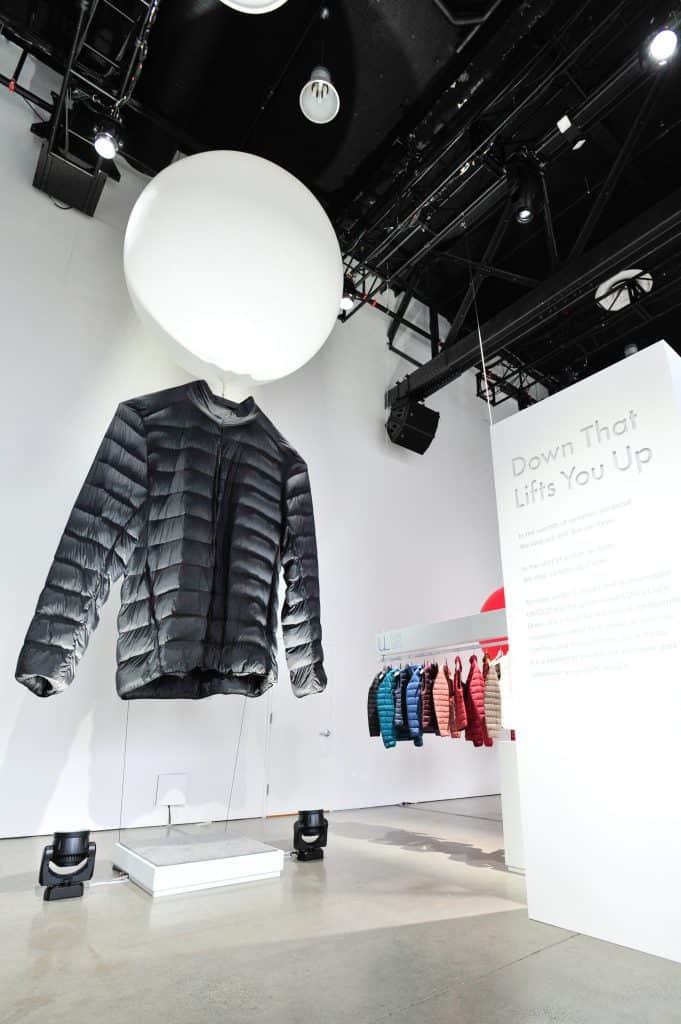 "The innovations stemming from this partnership have enabled us to deliver new value by combining unparalleled functionality and comfort with contemporary styling," said Tadashi Yanai, president and CEO of Uniqlo parent company Fast Retailing. "Toray's revolutionary technologies have been vital in Uniqlo's quest to create LifeWear clothing."
Added Akihiro Nikkaku, president of Toray Industries: "Our corporate philosophy is about contributing to society through the creation of new value with innovative ideas, technologies, and products. As an integrated chemical company, we engage in research and development from long-term perspectives in the conviction that materials can change our lives."