UNITED LEGWEAR OPENS STORES FOR IN-HOUSE BRAND FUN SOCKS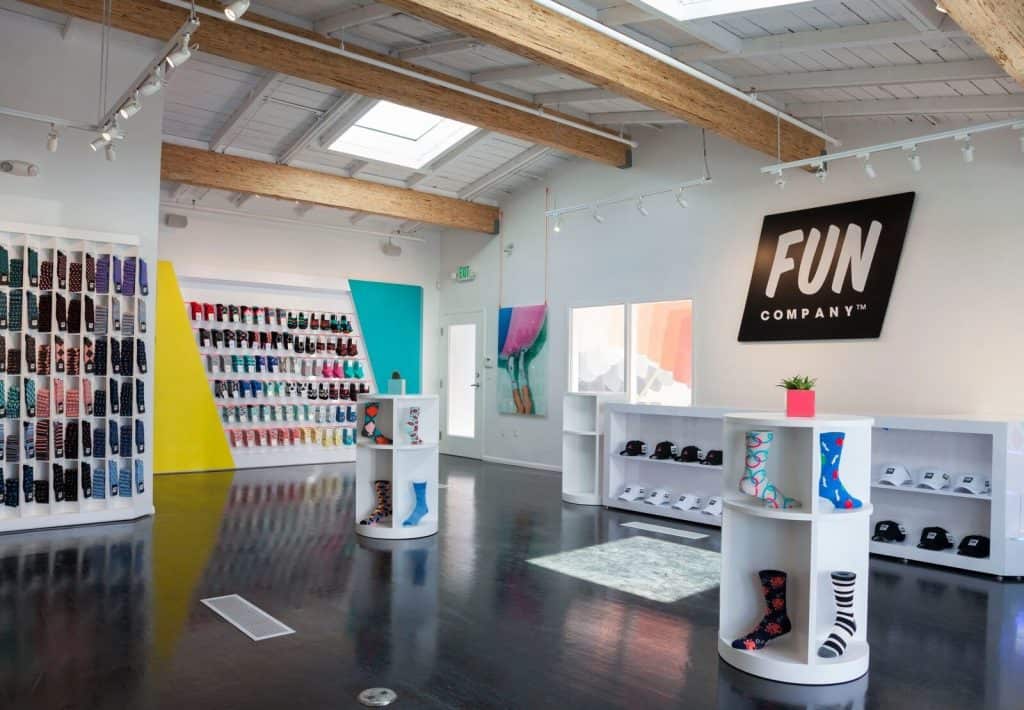 New York City-based manufacturer United Legwear & Apparel Co. (ULAC) has brought to market its new wholly-owned and originally-created brand Fun Socks.
The brand has launched a collection of over 150 men's and women's sock styles that are available in over 90 points of global distribution and on funsocks.com. On Thursday, May 10, Fun Socks will simultaneously open its first two experiential retail stores – one in SoHo, New York City and a second location on the "coolest block in America," Abbot Kinney Boulevard in Venice, CA.
The SoHo shop, located at 436 West Broadway, is a 125-square-foot mini-emporium with ceiling-to-floor walls of Fun Socks. The Venice store, located at 1420 Abbot Kinney Boulevard, is a 600- square-foot "Fun House" featuring a large mural wall that will change seasonally. The current mural was created by multi-media artist Max Rippon. The store also has a tricked-out Fun Car inside it that offers the perfect Insta-moment of fun.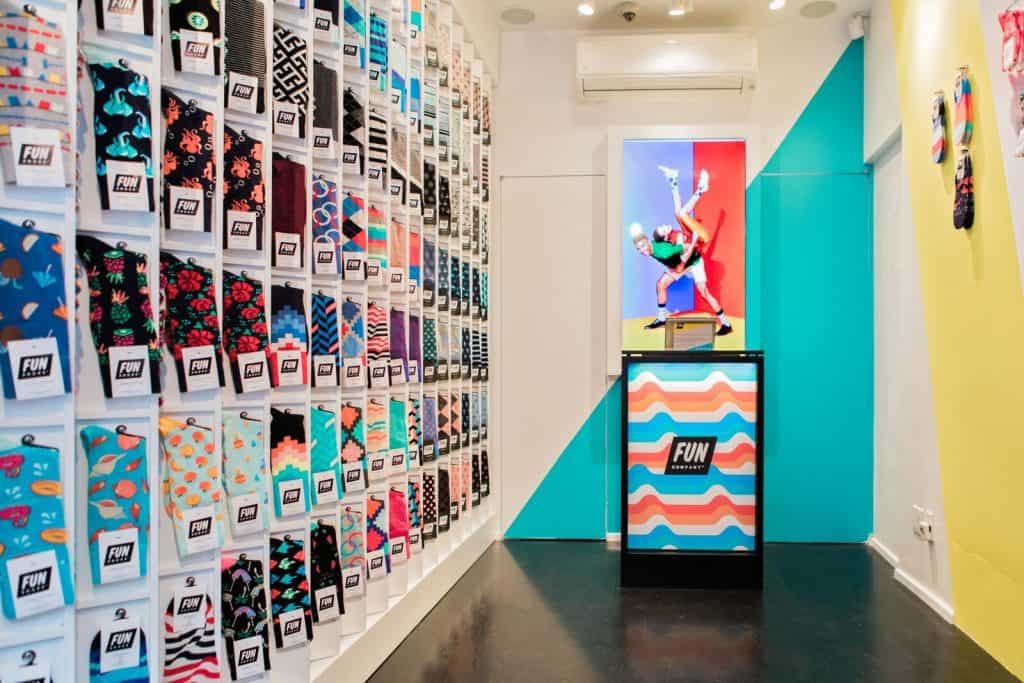 Both stores have a curated series of activities happening at the stores from Thursday, May 10 through Sunday, May 13 to celebrate the store openings and Mother's Day weekend.
"Socks are an essential in everyone's wardrobe but they don't have to be boring," said Isaac E. Ash, founder, president, and CEO of ULAC. "At a moment in time when life can feel serious and impersonal, Fun Socks encourages customers to find moments of playfulness. Whether shoppers are in one of our new stores, on our website or following us on Instagram, every interaction with Fun Socks should spark joy and give everyone permission to have their own fun."
"As the world changes and consumers' habits evolve, so must brands and retail," continued Ash. "Our aim is to take the best parts of retail – the excitement of discovery and fun of face-to-face interaction – and build our brand around the things that endure: emotion, goodness, and community."