VANS BRINGS ITS "THE GENERAL" RETAIL CONCEPT TO BROOKLYN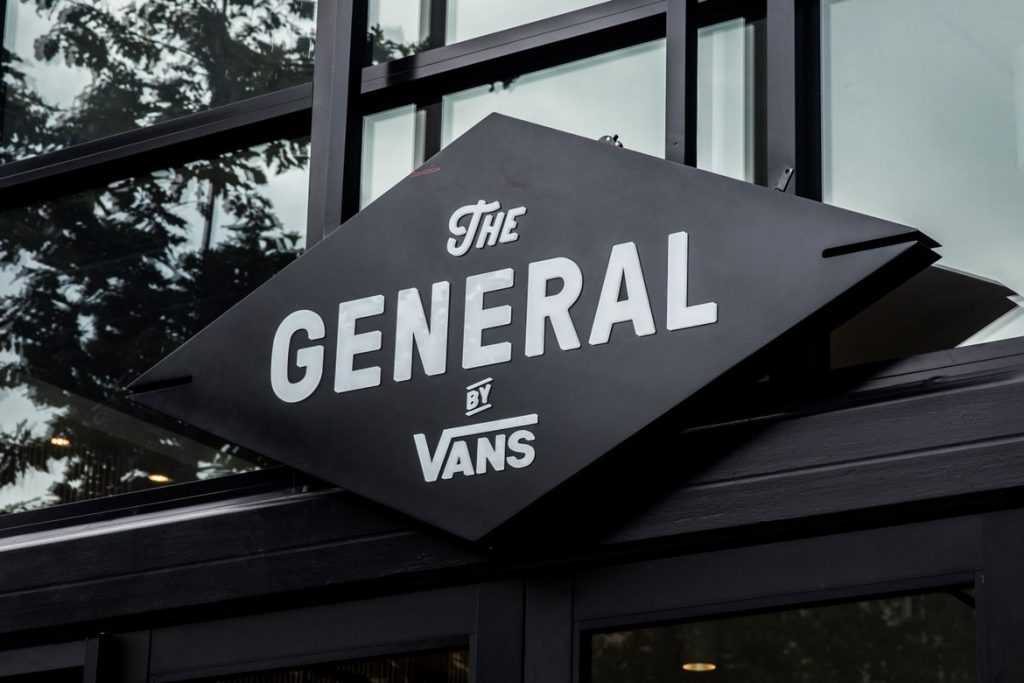 Action sports brand Vans has announced the opening of The General by Vans at 102 N. 6th Street in Brooklyn, New York's famed Williamsburg neighborhood. The 4,750-square-foot space is the brand's most ambitious and experience-driven store to date. Supplied with the iconic Classics range, limited Vault by Vans category, Pro Classics, and men's and women's apparel and accessories, The General by Vans also stocks a full selection of hard goods from select skate brands including Hockey, Spitfire, and Antihero.
Inspired by the creative energy of Brooklyn, the space features an elevated minimalist design that fosters interaction with products and experiential elements throughout the store. An installation at the entrance — updated monthly —tells new product stories using a range of methods and materials. This month's Vault by Vans presentation explores the use of storied Horween Leather in the premium collection.
Guests to The General by Vans can explore exclusive product and interact with a carefully curated collection of the brand's wider offerings, visitors can design their own one-of-a-kind Vans at the in-store Customs Design Studio. Throughout the space, there's an insistence on individuality that makes it feel unique to Brooklyn.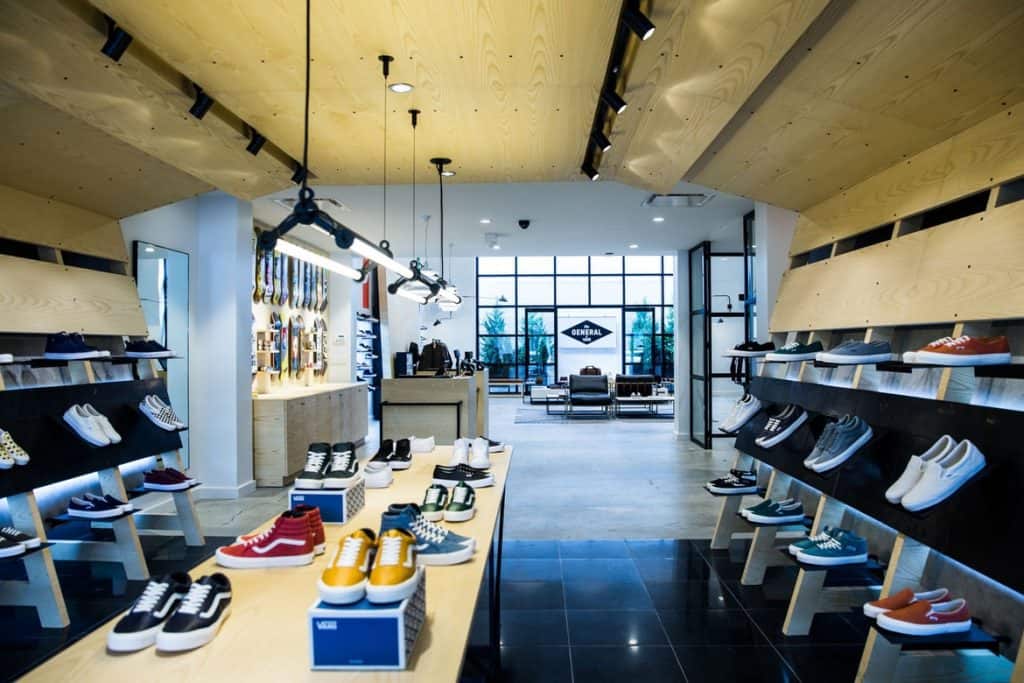 "The General is a true reflection of our customers and their lifestyle," said David Theiss, VP of Direct to Consumer. "We've created the space to be both interactive with our community and a captivating space to engage with our products. From hosting events like art shows and zine fairs to designing a custom pair of Vans, The General is all about experience."
"Every piece of art was carefully selected to reflect both the space and the community," commented Chris Keeffe, original founder and creative director of The General. Keeffe, a former pro skateboarder and prominent figure in the New York City streetwear community partnered with Vans on the brand's first Manhattan retail space, The Vans DQM General in 2011. "This is more than a store," he added, "it's a home for like-minded individuals who are driving culture forward, whether it's art or skateboarding, whether they're local or global."
Artwork and photography around the store will be continually updated with an emphasis on showcasing local talents. The General by Vans is also set to host a wide range of events including art shows, movie premiers and other exclusive activations.